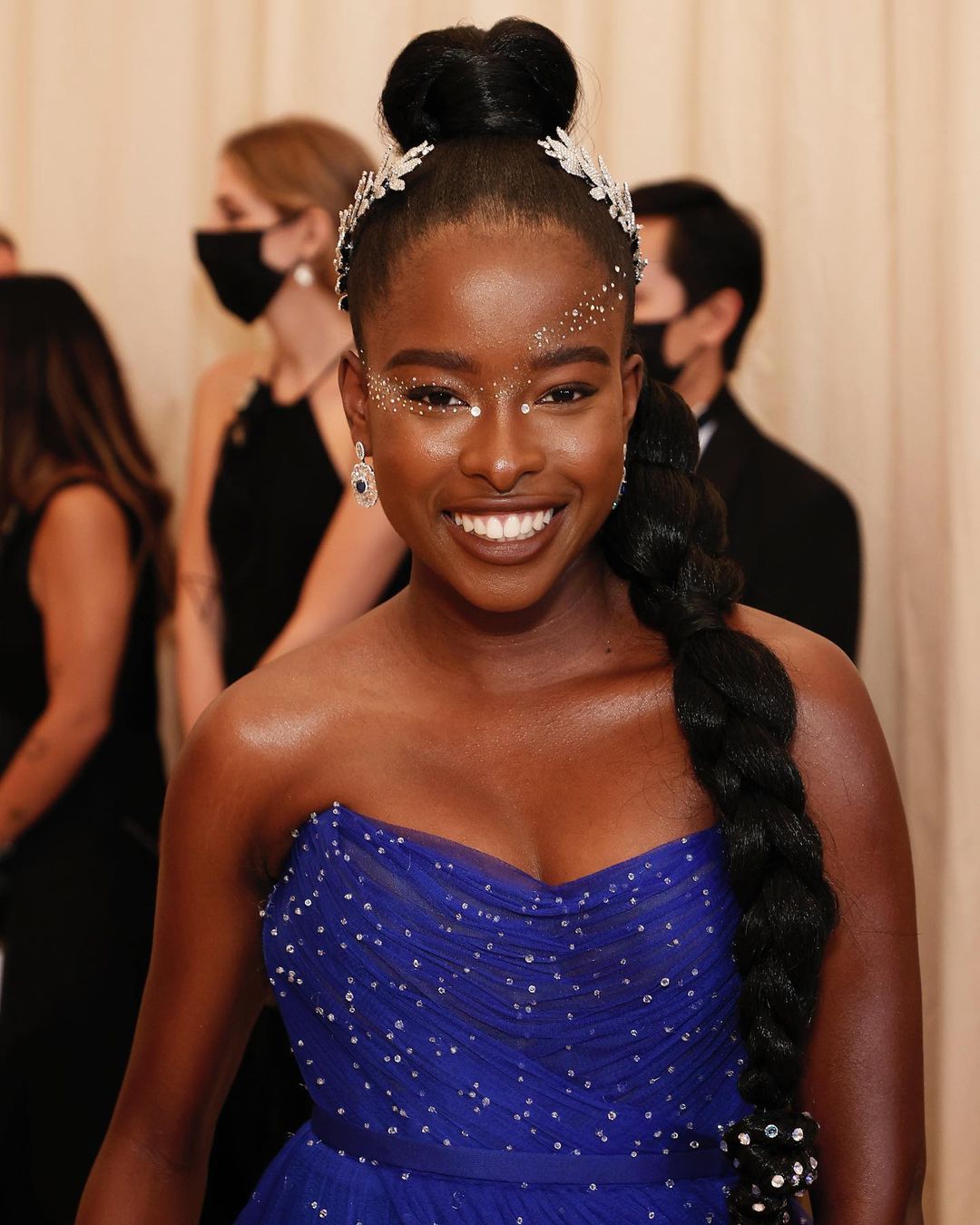 INSTAGRAM / @AMANDA GORMAN
After what can only be described as a miserable year there's been one constant: celebs have been doing what celebs always do and getting dressed up for red carpet events. From Emma Raducanu to Amanda Gorman, here are our best dressed celebs of 2021
Emma Raducanu
She has an A* in Maths and won the US open – what's not to like about the newly minted BBC Sports Personality of the Year? After winning the open and coming to the attention of tennis obsessive Anna Wintour, she soon found herself on the Met Gala red carpet alongside Rihanna and Timothee Chalamet. Here she is pictured before the event in monochrome separates from Chanel's Resort 2022 collection which she paired with a pearl belt at her waist. The brand seems to be a favourite of the 18-year-old who also wore a black sequin mini dress after her triumph against Leylah Fernandez. Chanel can have an ageing effect but somehow, she makes it look playful, cool even.
Gemma Chan
It has been another good year for Chan, who has established herself as a bankable star in the Marvel Film universe and a bona fide fashion icon. The graduate of Worcester College, Oxford, has also been lending her star power to the fight against anti-Asian racism and supports many up-and-coming Asian designers on the red carpet. Here she is at the fashion awards in SHUSHU/TONG an independent Shanghai-based womenswear label by London College of Fashion MA graduates Liushu Lei and Yutong Jiang. Is it even possible for Chan to take a bad picture? Certainly we've never seen one.
Hailey Bieber
The actor and model has seen her star grow even brighter this year with the launch of her YouTube show. We can't get enough of it – or her. Mrs Bieber has that rare gift of looking good in absolutely everything. Little wonder she is a brand ambassador for Jimmy Choo and Saint Laurent. Her best accessory though? Justin.
Amanda Gorman
Since she burst onto the world stage in her Prada headband at the January 6th inauguration, the US national youth laureate has seldom put a fashion foot wrong. She co-hosted the Met Gala with Billie Eilish and Naomi Osaka and was recently announced as one of Estee Lauder's "Global Changemakers" – and all the while being a top-flight poet. And did we mention she is only 23? Here she is at the Met Gala absolutely stealing the show in Vera Wang.
Zendaya
Not only is Zendaya an award-winning actor, singer and social media superstar with over 100 million Instagram followers, she is also a fashion sensation. She co-designs a collection with Tommy Hilfiger and has her own line of shoes called Daya, her childhood nickname. She has that rare swanlike quality that means she looks sensational in just about anything, including this stunning Vera Wang ensemble. We can't get enough.