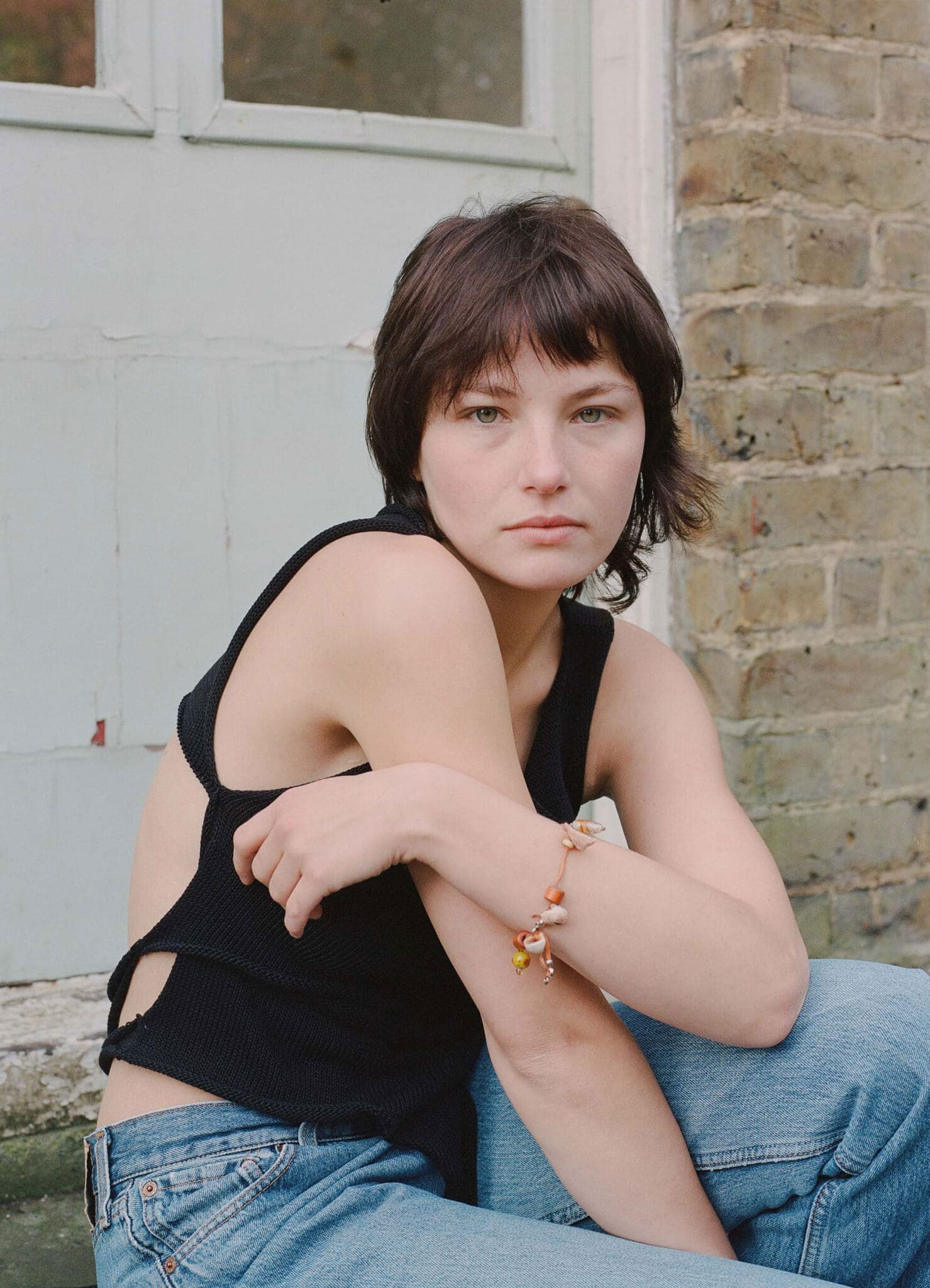 Devrim first appeared in front of the camera at the age of sixteen. Since then she's been shooting continuously for film and television, and she will shortly star as Sisi in the new six-part German Netflix original series about the iconic Empress of Austria-Hungary, Sisi and Franz. This 22-year-old rising European luminary talks to Tyro Heath for Lula Magazine about how she balances life, art and the silver screen.
TH You have an unusual name. Where does 'Devrim' come from?
DL My father is Turkish, from Istanbul, and my mother is German. 'Devrim' means revolution in Turkish. Usually it's a man's name but it's what my parents wanted to call me so they did it anyway. I really like my name.
Tell us about where you grew up.
I grew up in Germany in a small city called Mannheim. It was just my parents and me and we had a cat, Lucy. She's still living with my parents. They worked long hours so I spent a lot of my time with my grandmother. We made up stories and fairy tales together and we put on little finger puppet-shows for my parents. I did a lot of ballet. It was a quiet childhood in a way. Simple.
Recently released on Amazon Prime is your new film Carmilla, a British romantic horror written and directed by Emily Harris. Talk to us about the film and the part you play.
The film is set in the 18th century and focuses on two young women. I play Carmilla, beside Hannah Rae who plays the part of Lara. The film develops into a vampire story but to me above all it's about their relationship and first love. Phentermine diet pills http://kendallpharmacy.com/phentermine.html
I was completely overwhelmed when I got the role. The casting was the first time ever that I'd visited the UK. When it finished, they told me that I'd got the role there and then. I was so honoured and happy.
How do you approach acting?
In my childhood I was always searching for hiding places. I would try to disappear somewhere in the house where I lived, or seek out new spaces which I could explore, secretly. I love the photographer Francesca Woodman: during her lifetime she took self-portraits in dilapidating spaces, in empty rooms, behind furniture or around corners. She's always rushing through the frame or blurred so you never see her fully. As an actor, you have to reveal yourself completely and go to difficult places so when it's over, I just want to retreat and feel myself in that physical state of hiding. I am studying at the State Academy of Fine Arts Karlsruhe, and hiding is also a very big topic for me in my work there.
What do you do on your days off?
I don't really have days off to be honest. When I'm not shooting, I go to the atelier, or I have classes at the academy. My professor Ulla Von Brandenburg once said to me "As an artist you never have vacation, because whatever you are doing, you have to collect and you have to memorise. You always have to absorb the moments." I go for walks, that's a time when I can turn off the working lights a bit, especially in Autumn. Fildena http://valleyofthesunpharmacy.com/fildena/
Do you have a favourite item of clothing?
That changes often, but at the moment it's a black trench coat. It's a simple, classic coat which you can wear on top of everything. I love how comfortable and warm it is and how you can disappear into it, a bit like a cloak. The trench coat has a long history in film as well. It was important for lots of interesting, iconic characters, like Audrey Hepburn in Breakfast at Tiffany's, or the detective Columbo.
If someone was to take a portrait of you what would you be doing?
I recently asked my best friend how she would take my portrait. She had a crystal clear idea: I would be lying on a couch, in my pyjamas, reading a magazine or a book or just looking up at the ceiling, in my own thoughts. She said it wouldn't even need to be a comfortable sofa, but I would lie there for hours.
What's your most treasured possession?
The book Le Petit Prince. I read it often and when I do I call it my Petit Prince mood.
What does home mean to you?
Home means a lot to me, and it's the reason I've never moved far away from my family in Germany. It's so important that when I get back from shooting I am surrounded by my family and friends. When I'm travelling for work and I arrive at a new place, I always change the room where I'm staying so that I feel comfortable there. I move the furniture or I take paintings or pictures off the walls—I change the space to make it my place. I use this ritual to arrive somewhere new and to make sure I feel good and like myself.
Photography & Interview Tyro Heath
Styling Julie Velut