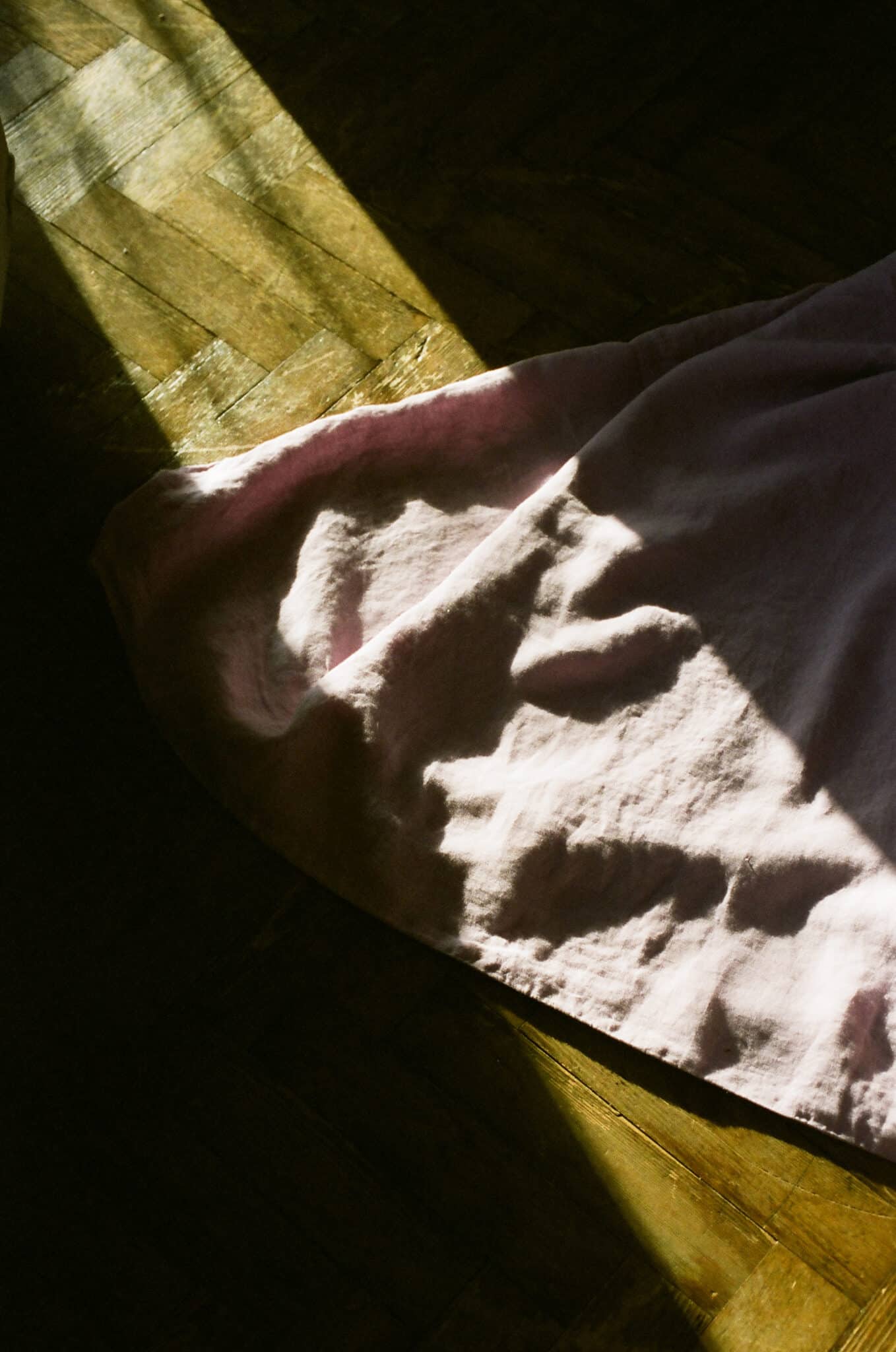 Tekla's Linen Bedding collection takes the brand's values of tranquility and comfort into a new arena. This is an inevitable direction for the brand, which makes the functional beautiful in their Sleep, Bath, and Living ranges. As is typical of the Copenhagen brand, the sheets are made to last in Portugal, woven in 100% French Flax that gently softens over time. Durable and sustainable, linen is a good choice for those who are trying to minimise their climate footprint, using less water and pesticides than cotton to produce and manufactured without harmful chemicals. 
The bedding comes in four shades: Dawn Purple, Cream White, Sand Grey, and Pearled Ivory. Inspired by the colours of nature, they are subtle, artfully faded, and guaranteed to fit in your bedroom and lift your mood.
The quality of our bedding undoubtedly affects the quality of our sleep. An often neglected fact is the importance of being cool to get a good night's sleep. As a natural material, linen is fresh and cool to the touch, which feels very inviting as the days get warmer. Tekla's sheets feel romantic whether you sleep in them alone or share them with a partner.
Bedrooms should be restful and comforting spaces, which you can take solace in when you're tired, overwhelmed, or feeling worse for wear after a late summer night. Simply speaking, Tekla's bedding elevates the pleasure of spending a day lounging in bed.
Photographer Lina Scheynius cuts to the core of the collection in her candid photos, exploring the fabric's texture and imagining how the bedding would be used. The images take you to the bedroom of your dreams, perhaps in an old country cottage or in a light-filled beach house. Tekla's linen bedding is a classic re-examined, thoughtfully designed, in which you can thoroughly unwind and seek a poignant level of comfort.
You can shop Tekla's Bedding on their website: teklafabrics.com