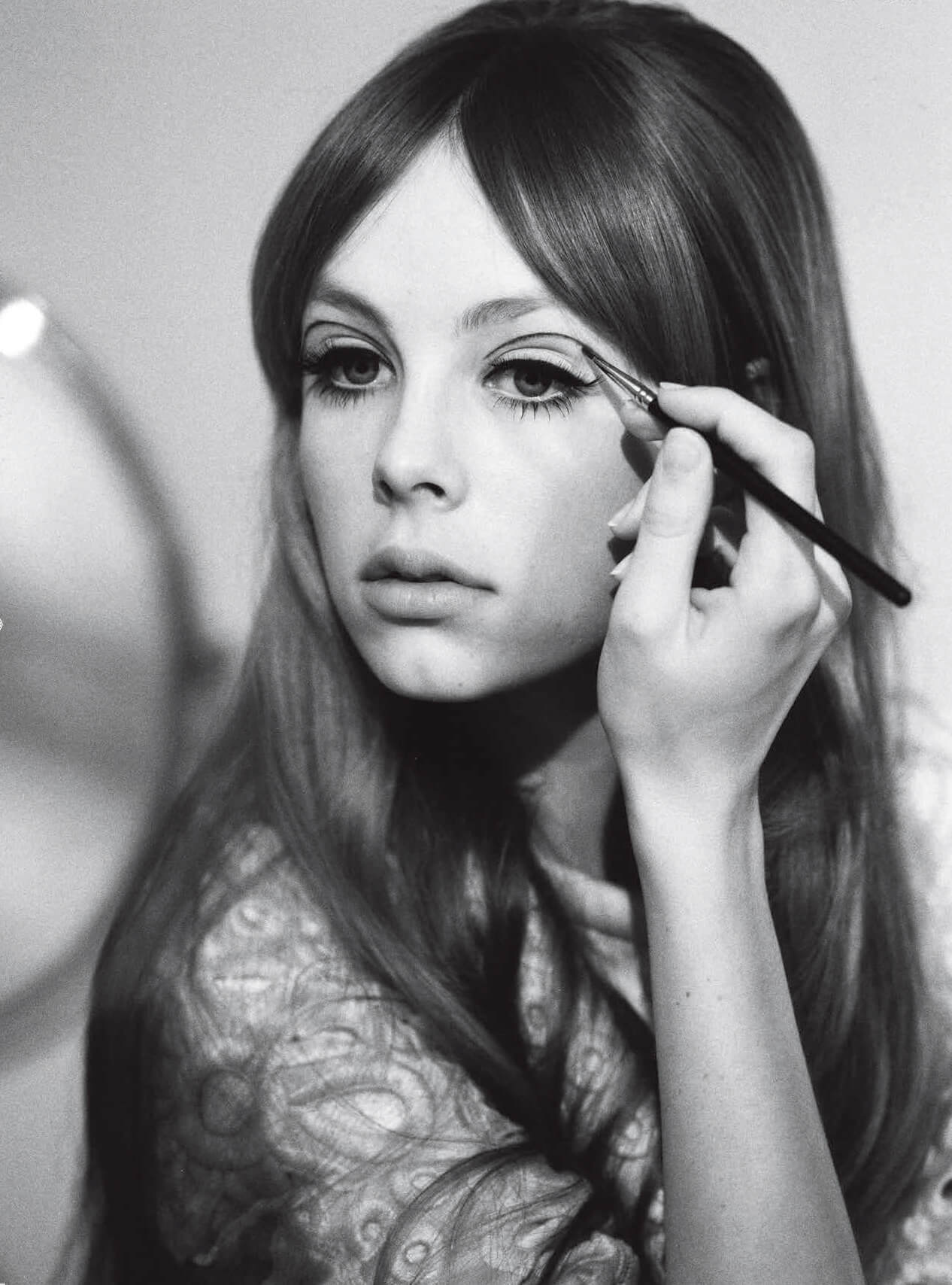 The most beguiling gazes of the 1960s were gilded in black eyeliner; from Sharon Tate to Diana Ross, eyes were framed with graphic lines and hypnotic spider lashes. It's a look that has persisted over the years, recycled and renewed, as ever is the case with nostalgic trends. Inevitably, we are currently in the midst of a 1960s beauty revival: infused with colour palettes and references from other eras; an amalgam of creativity which is still traceable to its origins––this is what epitomises modern makeup. Renowned makeup artist Pat McGrath has led the way, creating interpretations of Twiggy-esque eyes for Valentino's spring 2019 couture show, Anna Sui's autumn 2019 show and more recently Miu Miu's autumn/winter 2020 show. In tandem, we see the newest and brightest emerging talents like Lily-rose Depp, Rowan Blanchard and Yara Shahidi referencing the graphic eyeliner makeup of their it-girl predecessors.
As social media platforms allow for a freer transfer and sharing of knowledge, beauty has been somewhat democratised, meaning that, in recent years, more playful and intricate makeup looks are becoming increasingly common and popular. Queue Euphoria hitting our screens in 2019, a TV show that immediately influenced the makeup and style of a whole generation of teens and young adults, both epitomising and defining the zeitgeist. Bright, unabashed and bold, it's DIY approach to beauty made it feel accessible and fun to replicate. Burgeoning Hollywood talent Alexa Demie (one of the show's leads known for her trademark cat-eye) had a lot of influence in creating looks alongside makeup director Donnie Davy. Now an ambassador for MAC cosmetics, she cited the editorial looks of the 1960s as being one of the sources of inspiration in her "Get-ready-with-me" for Vogue.
Eyeliner is a makeup medium that lends itself to experimentation. Unlike eyeshadow, or contouring, there are no rules or complicated techniques to wrap your head around. So, here are some of Lula's favourite, modern but sixties-inspired, graphic eyeliner looks, worn by current pop culture darlings, to inspire you to elevate and just have fun with your makeup. All you need is a good liquid liner, patience and a steady hand.