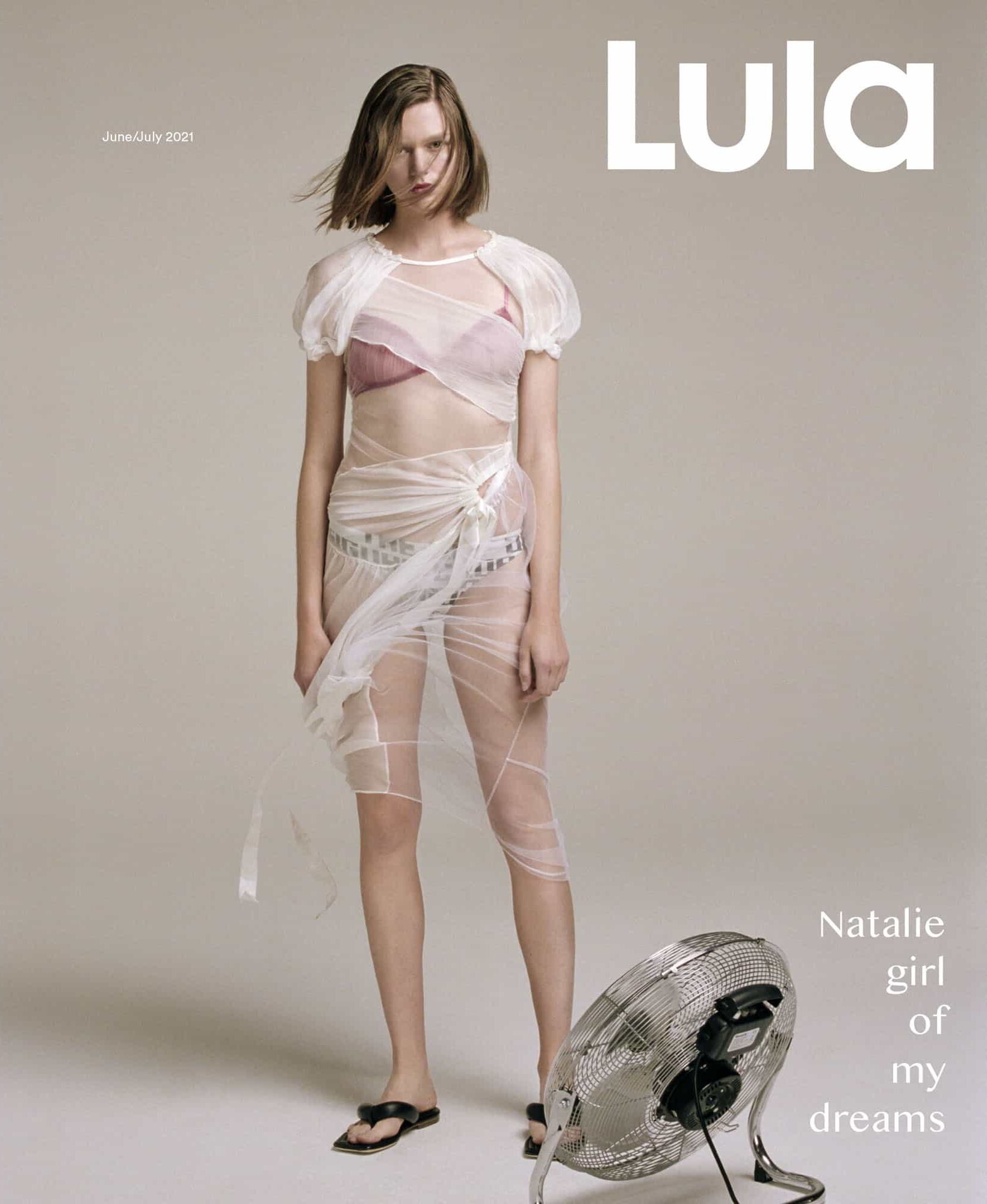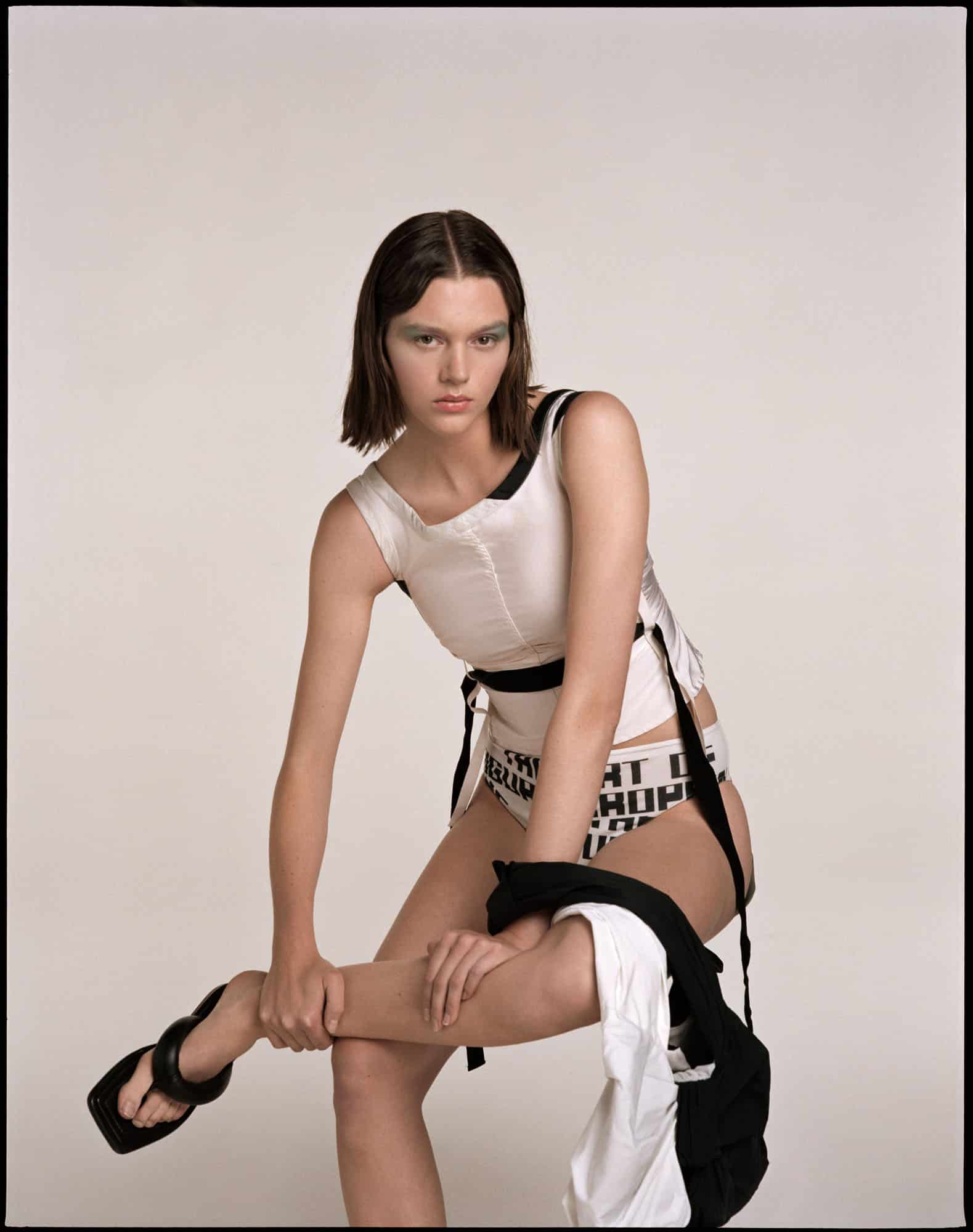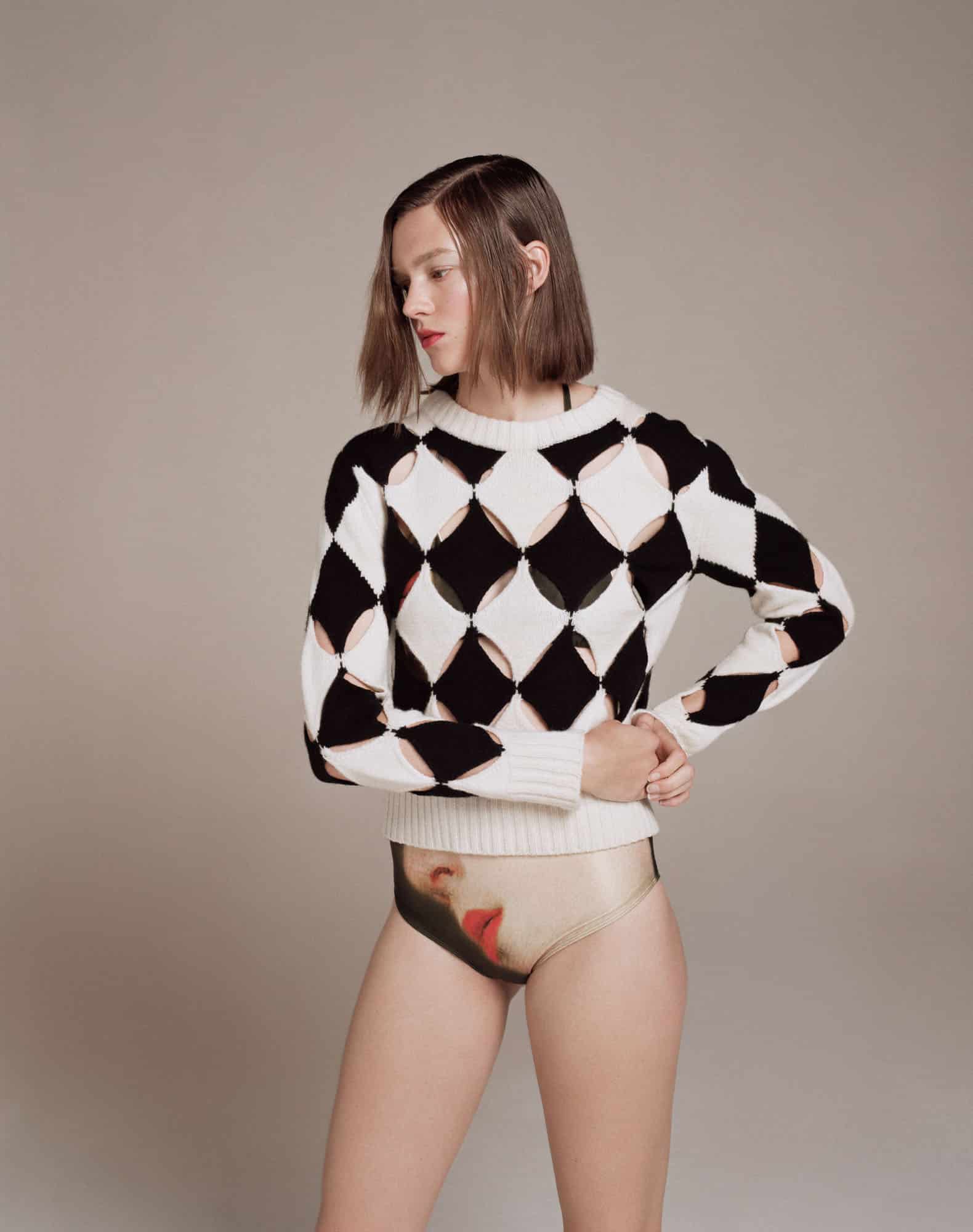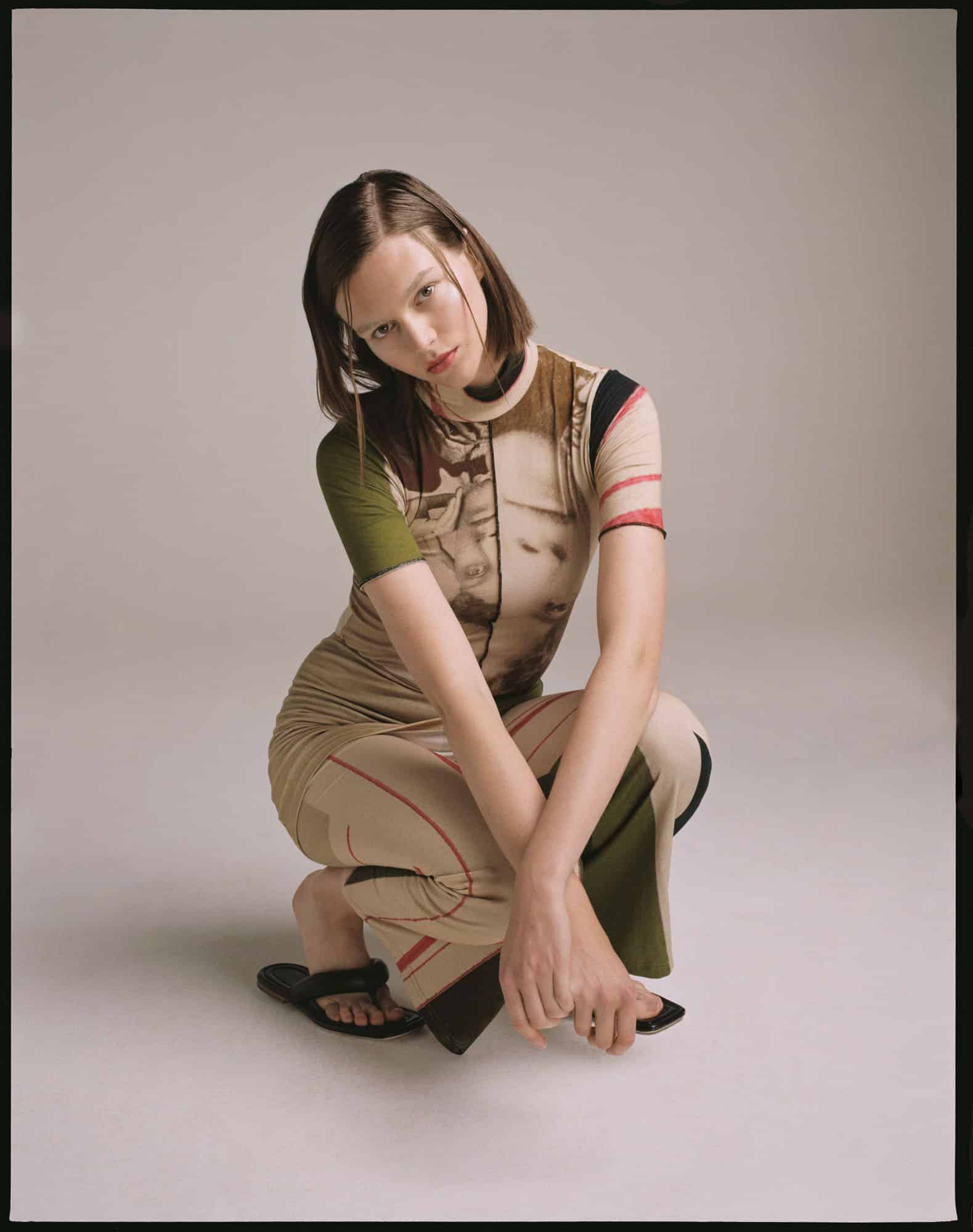 + 10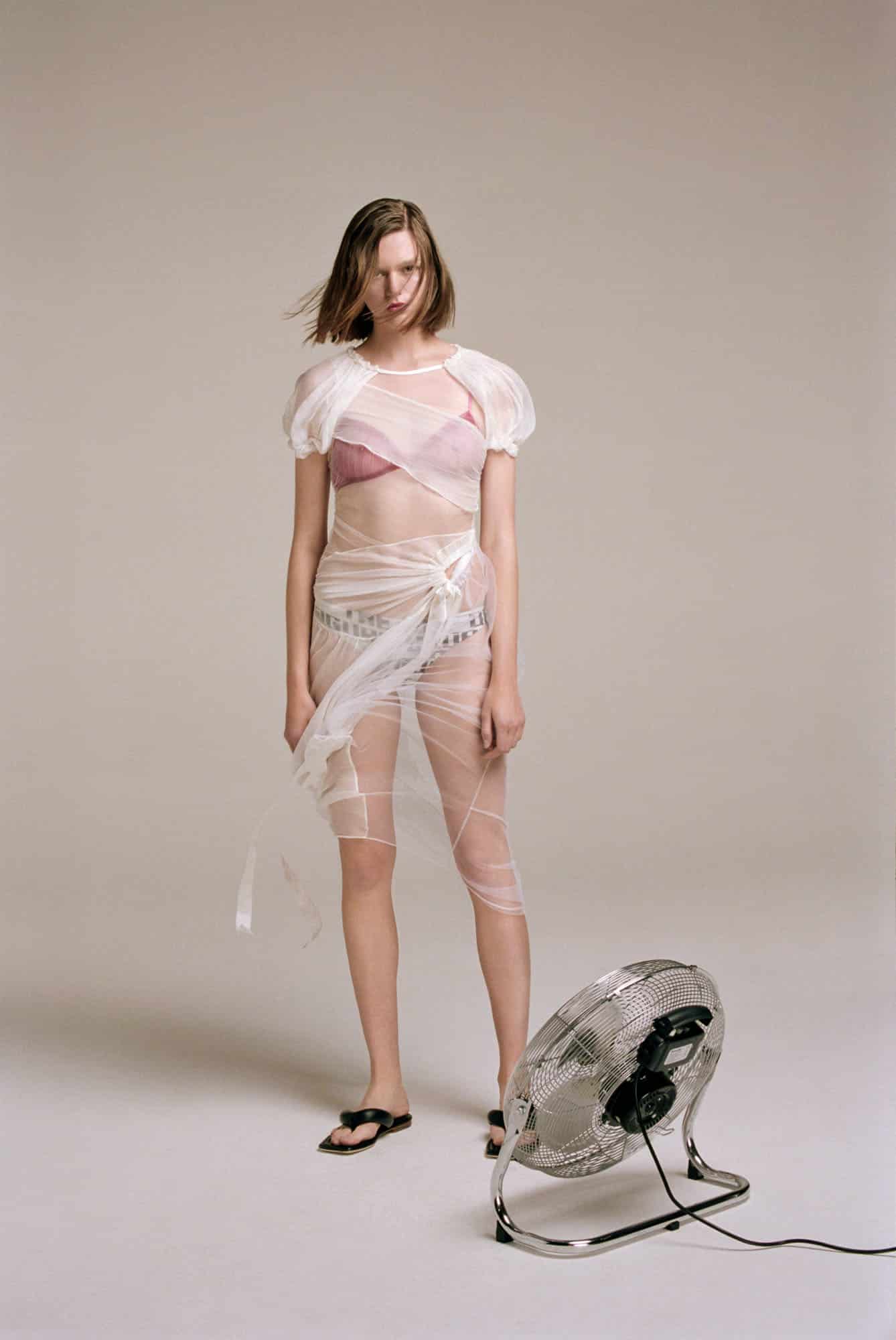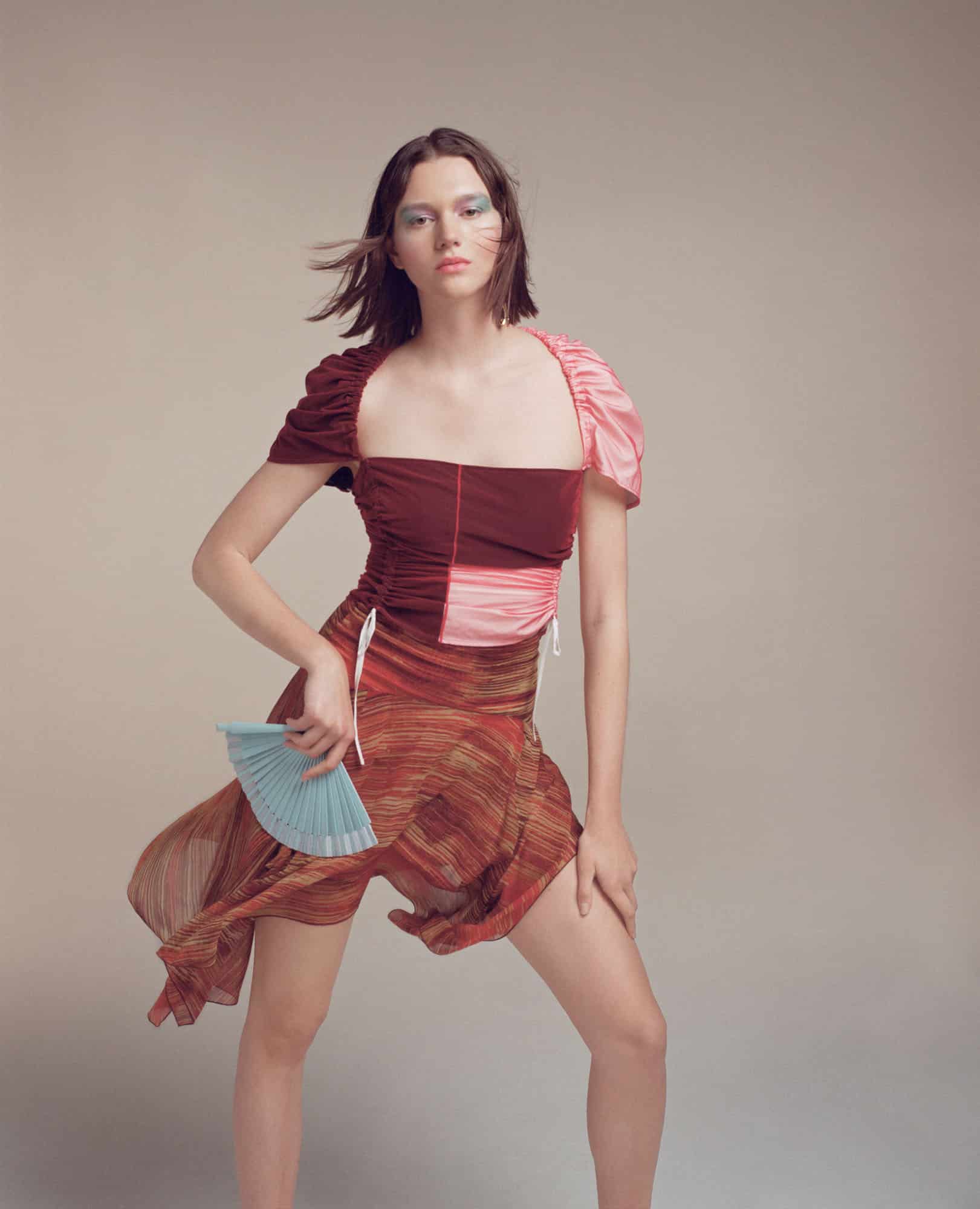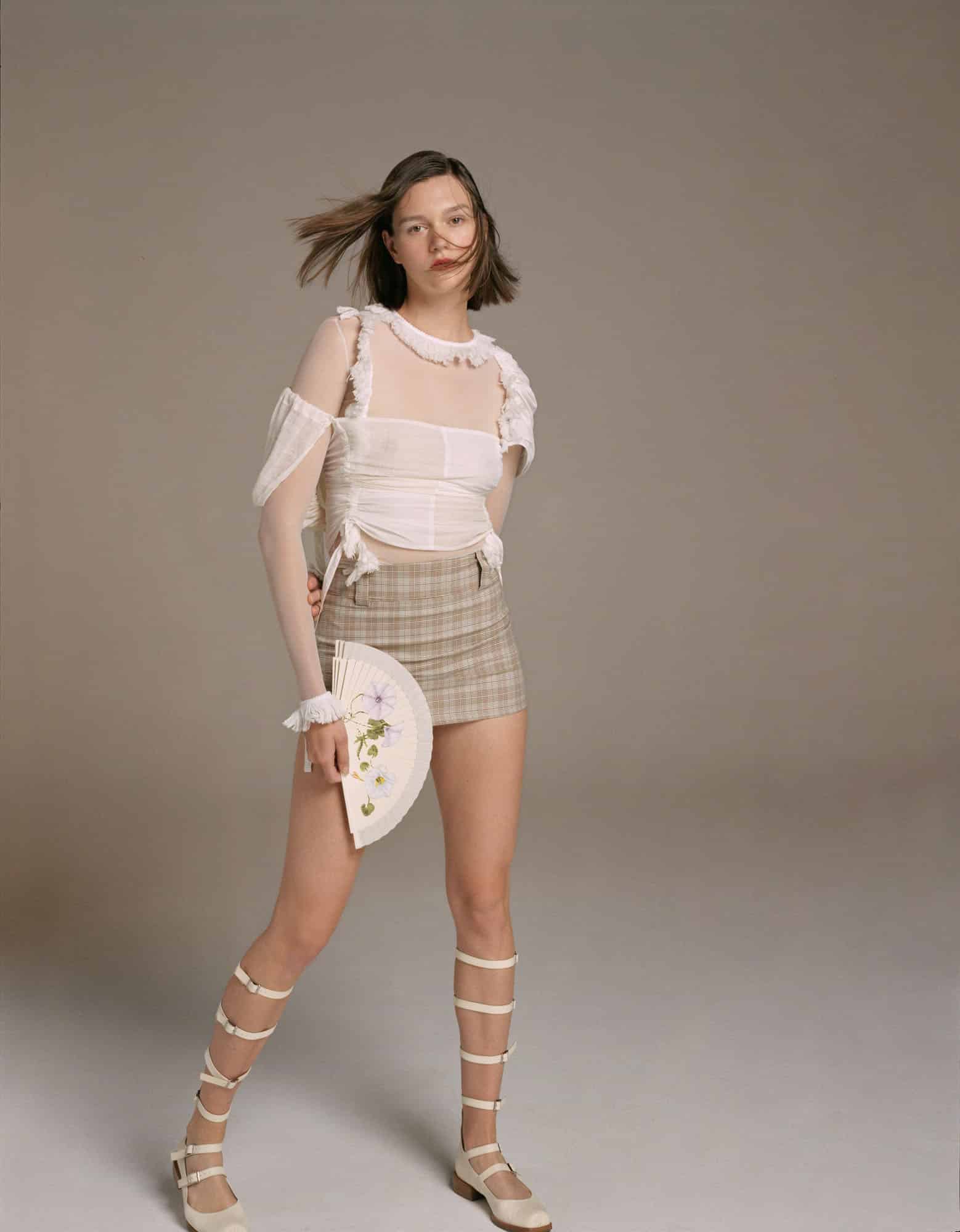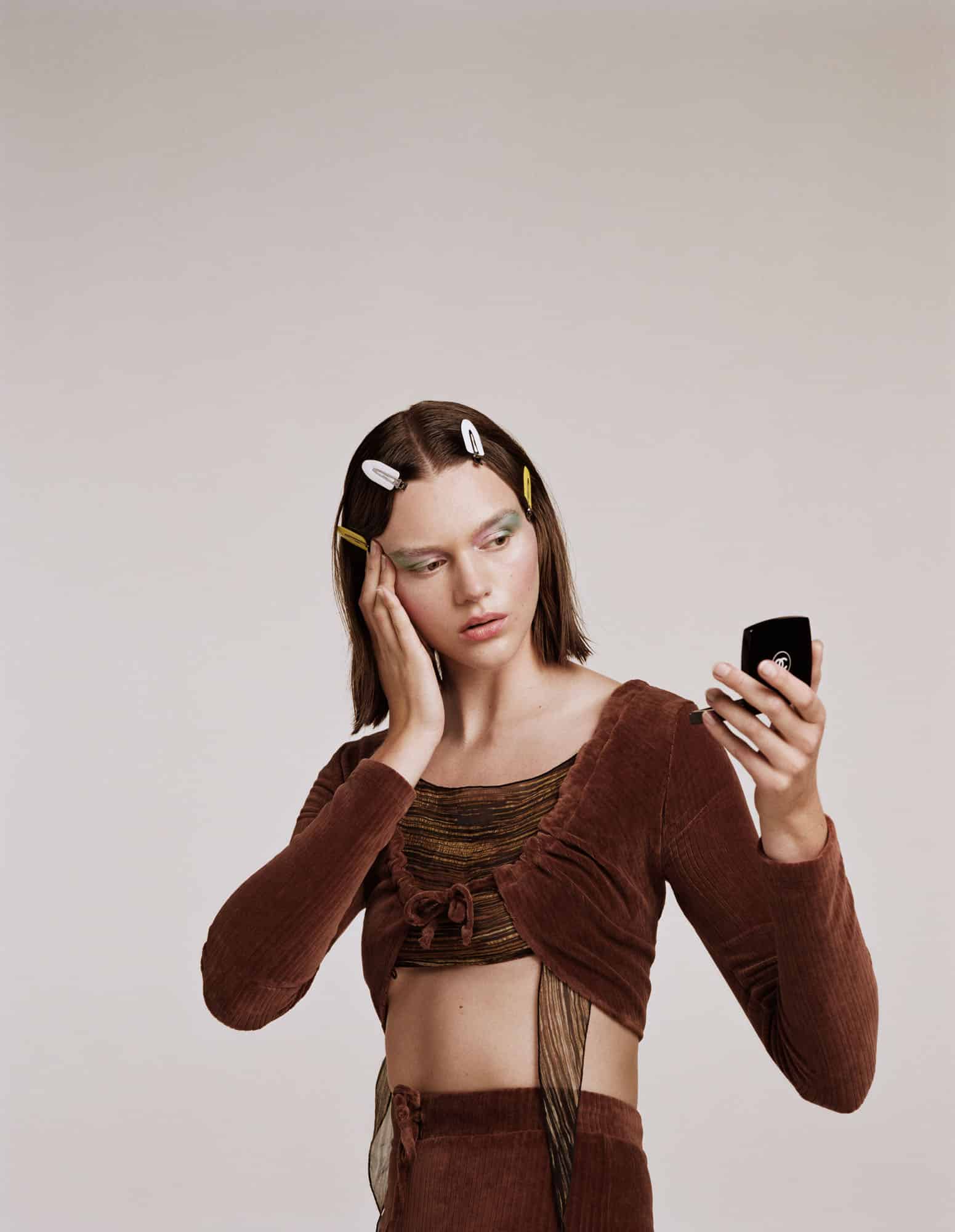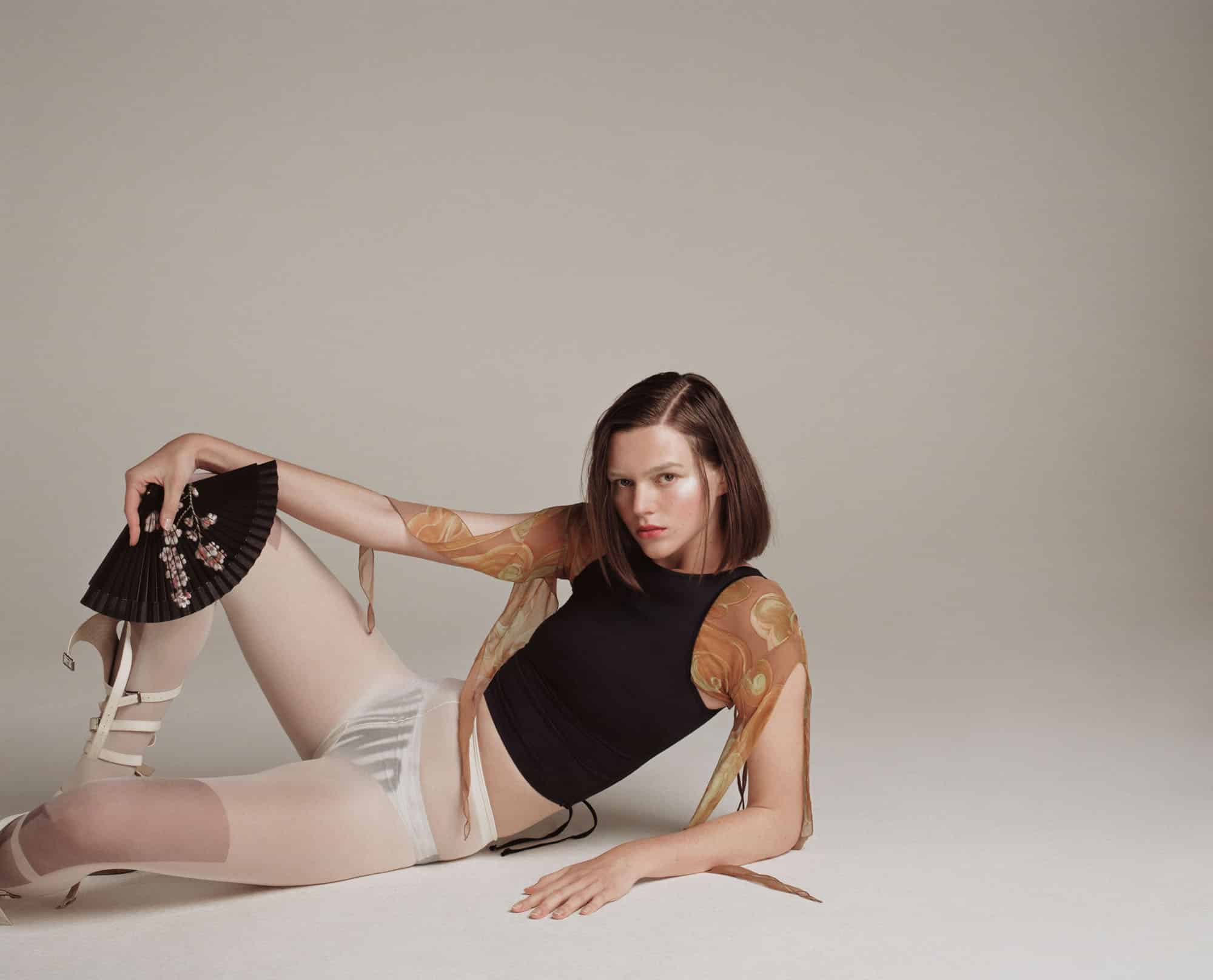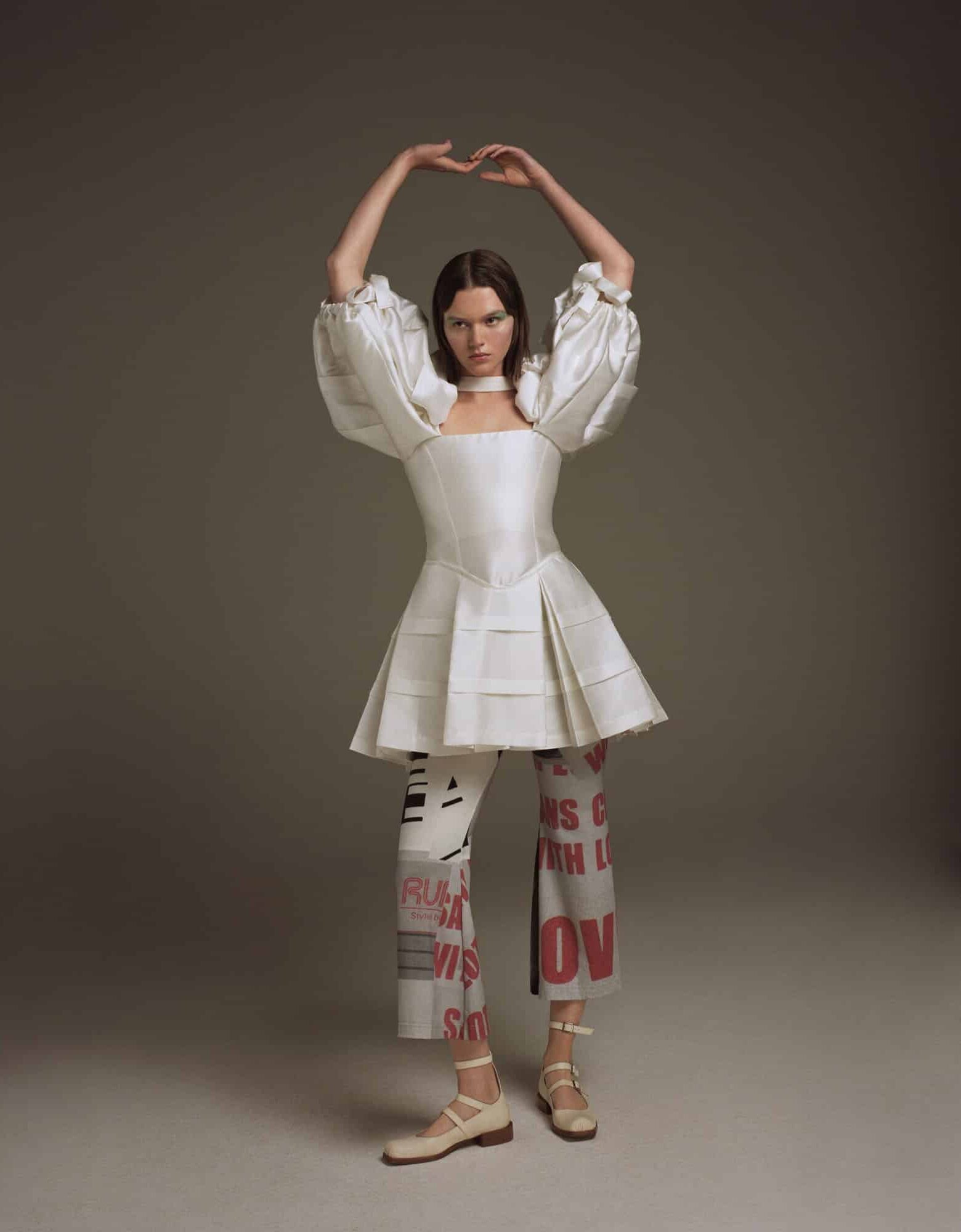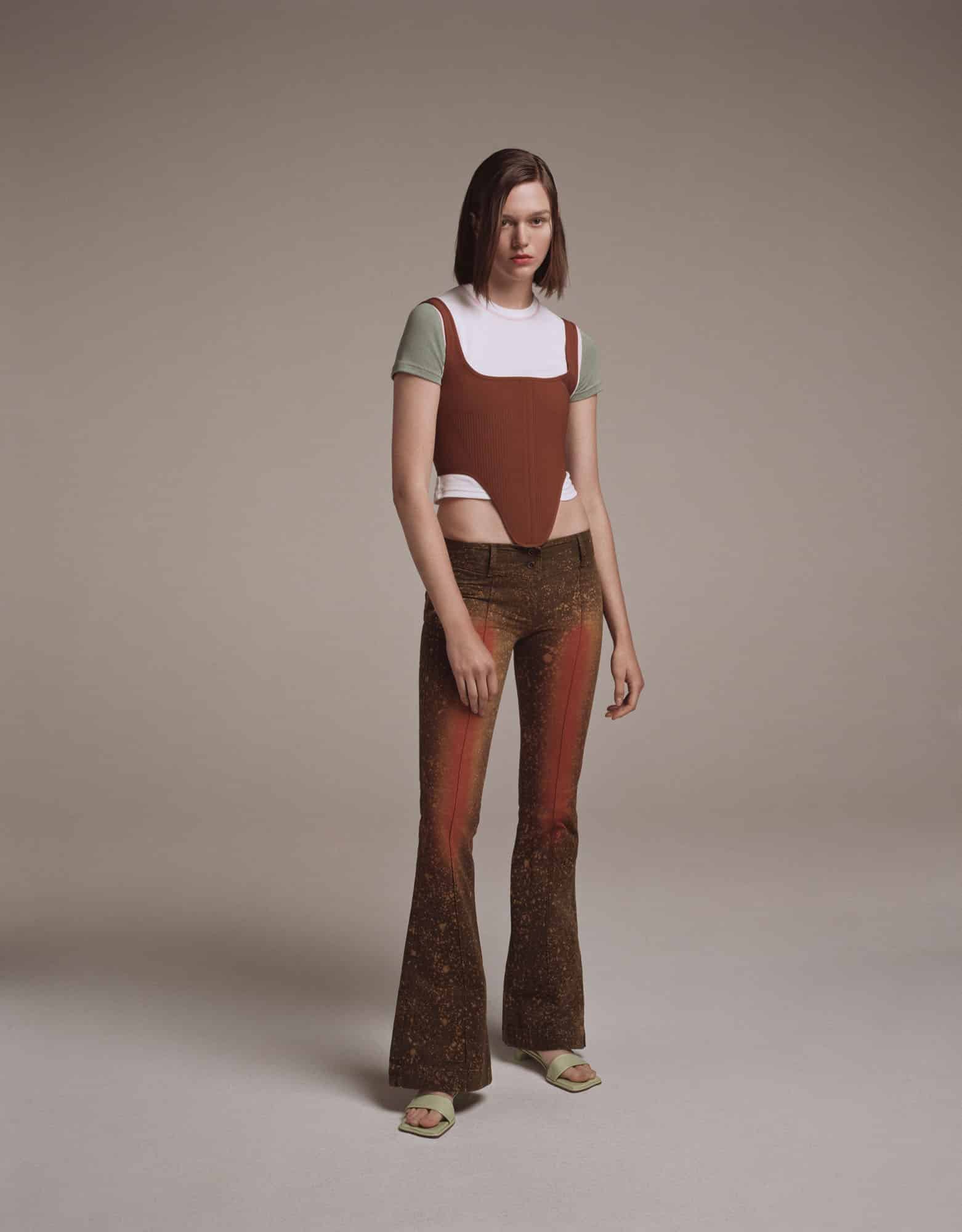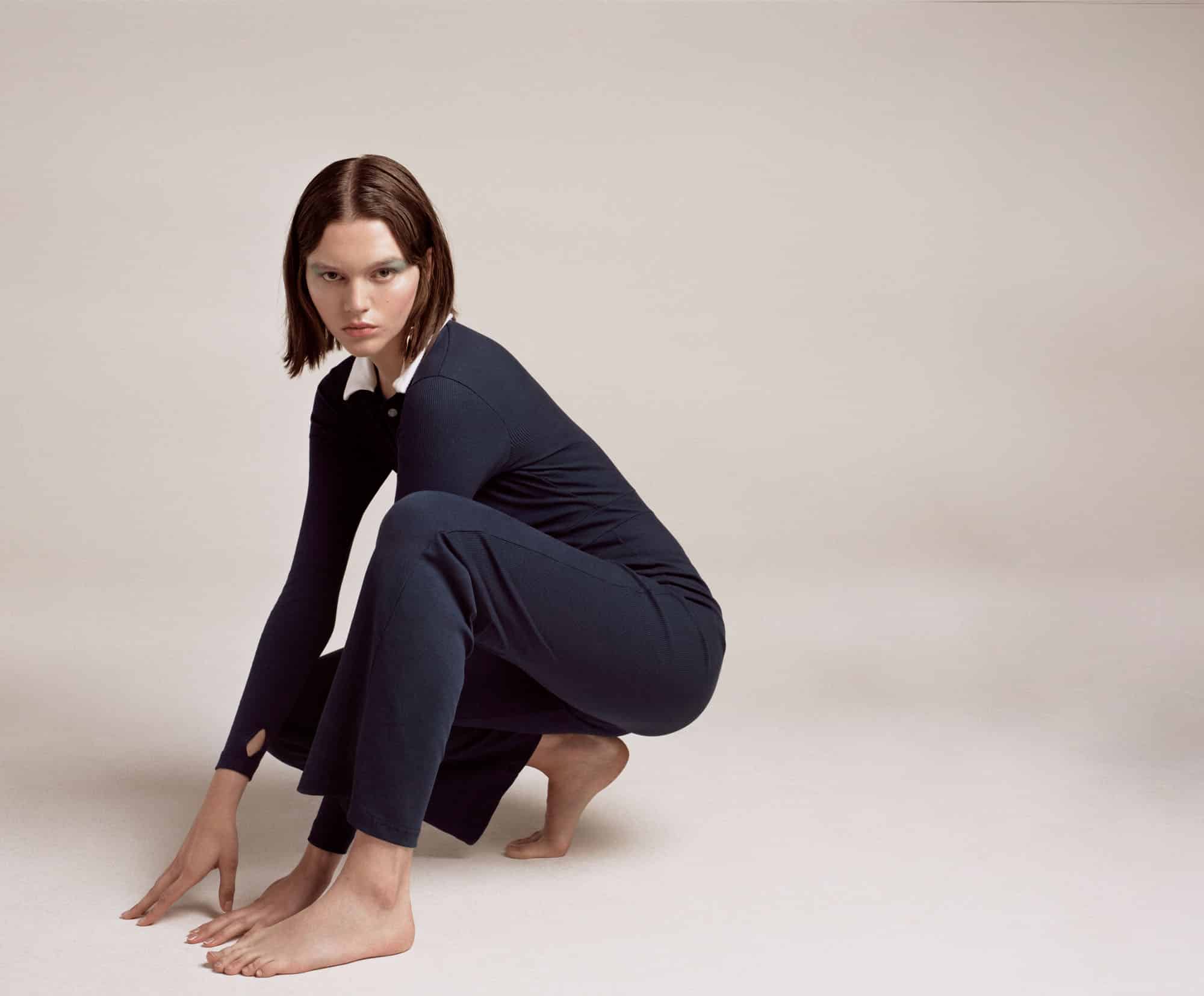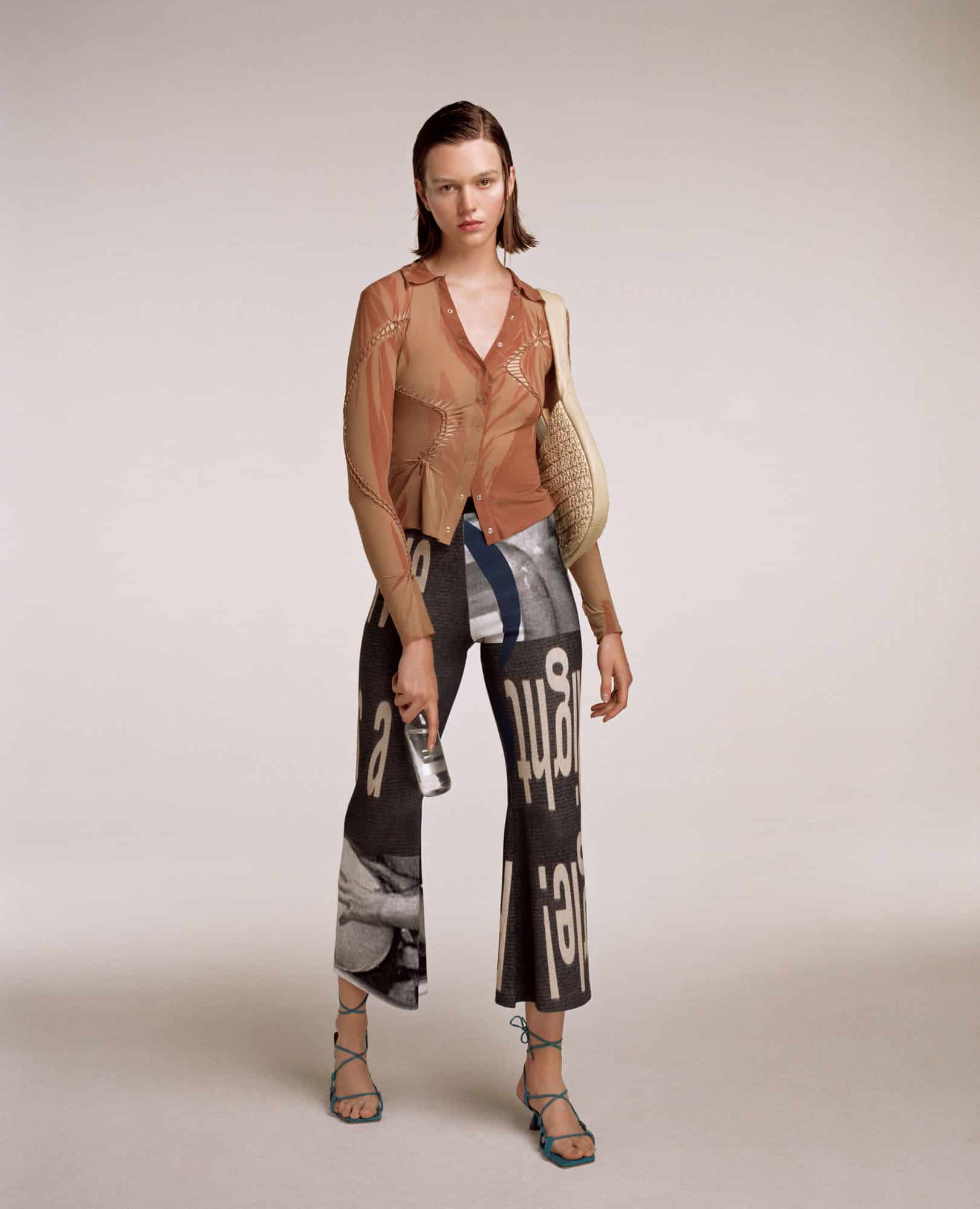 VIEW GALLERY
In London's summer of 2021, local residents, designers and creatives continue to scope out local shoot locations and "staycation" locations in the city's bustling streets, parks, waters and nearby countryside. For designer Elliss Solomon, who helms her eponymous, London-based brand ELLISS, creating statement, lightweight and ethical ensembles is an effortless task. Launched in June 2016, following Elliss' graduation from London's renowned Central Saint Martins, ELLISS was born out of a desire to create clothing using conscious design methods, ethical production and minimal waste.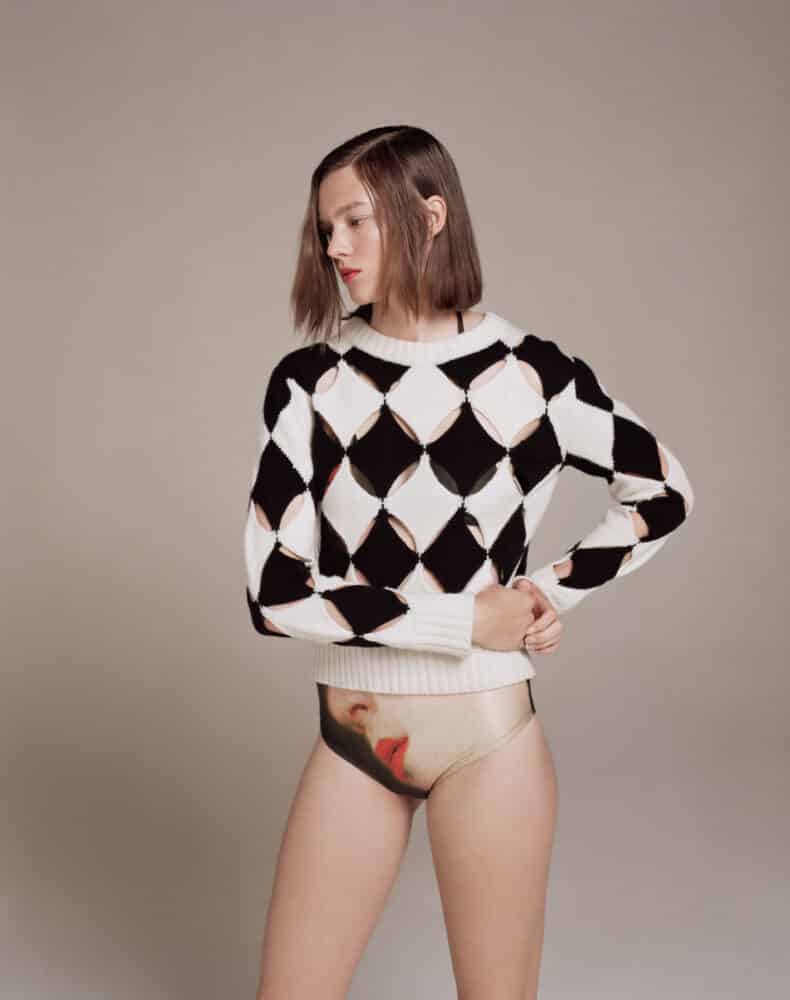 Recognisable for their bold, graphic collages jaggedly printed across each piece: from mini skirts and wide-leg trousers, to bodysuits and lingerie, ELLISS draws inspiration from vintage fashion magazines, discarded newspapers and classical art. For her latest editorial, Solomon selected pieces imprinted with an array of magazine cut-outs, from photography to bold lettering. Designs are considered and modes of production are conscious and sustainable, ultimately seeking to empower and uplift the women who wear and create them.
Focusing on fellow London-based designers with commitments to sustainability, Solomon has styled a lusciously feminine, sun-kissed editorial for Lula. Featuring a nature-inspired, muted colour palette, light layering, delicate fans and ballerina pumps, each shot exudes the tranquility of British summer time. Think holidaying along the Southern coastline, relaxing in sandy alcoves or suntanning in the capital's swathes of greenery.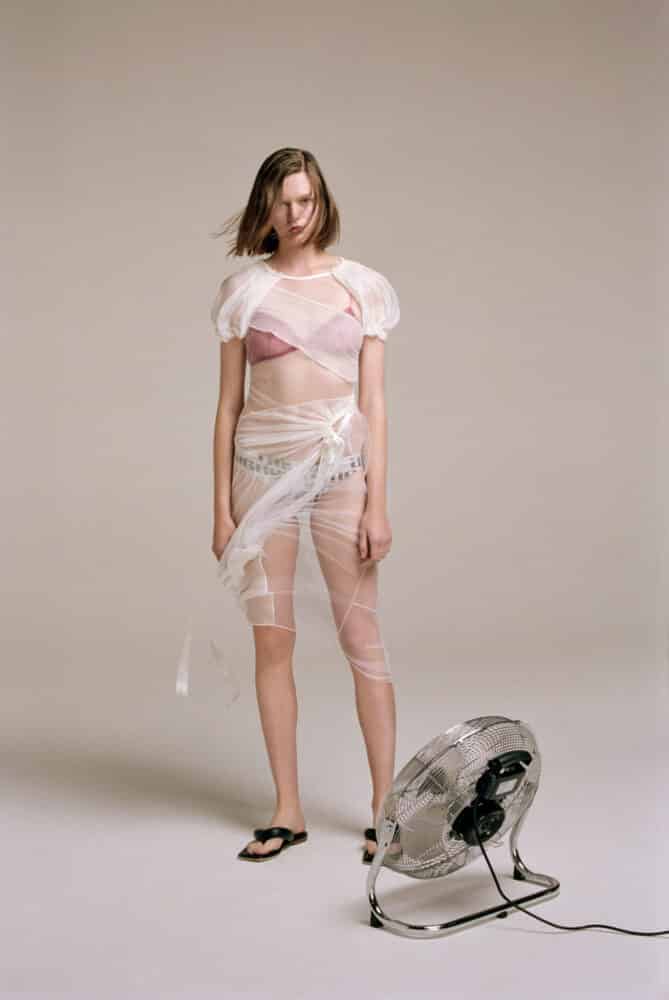 Combining independent, luxury menswear designer Stefan Cooke's monochrome, AW19 Slashed Diamond Jumper with ELLISS' printed bikini briefs showcases the brilliance of pairing carefully considered menswear with emphatically feminine pieces. Eyes are drawn to the composition and layered intricacies of Cooke's hexagonal fabric cuttings, whilst the printed red lips of the ELLISS briefs, combined with the model's own makeup, afford a feminal, summerlike feel. The sustainable, minimal-waste production of both jumper and briefs draws parallels between the opposing designers – Cooke, along with his co-creative director Jake Burt, beautifully deconstruct already-existing garments to produce their delicately constructed pieces. Whilst ELLISS meticulously plans the cut and shapes of each design; a single roll of fabric then forming their briefs, tanks, skirts and trousers.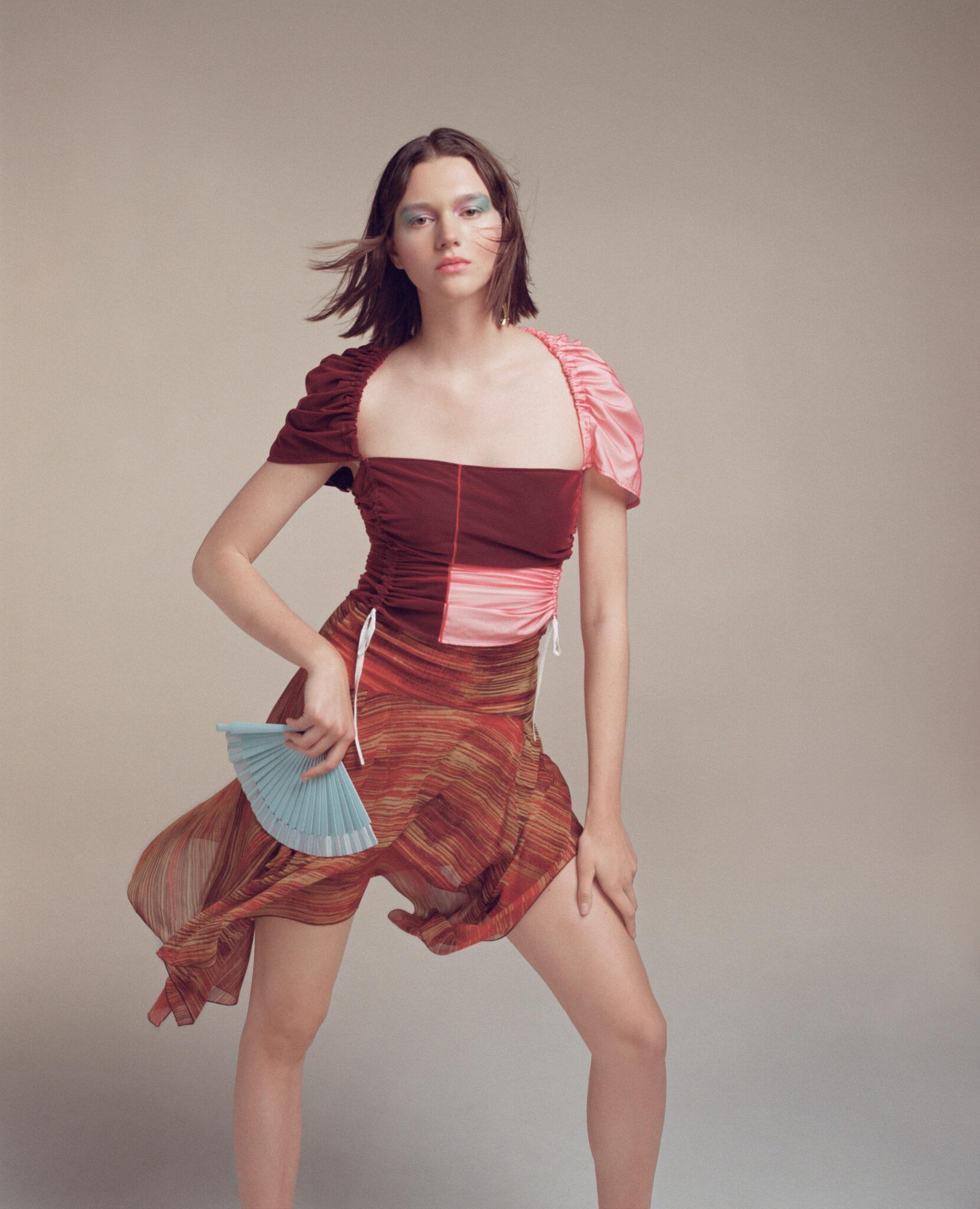 Further brands featured are KNWLS (formerly Charlotte Knowles), jumpsuit connoisseur Peachy Den, shoes courtesy of Rejina Pyo, dresses and accessories from WED and Fern Fans, and delicate lingerie from Miss Crofton, who hand-crafts a large range of custom sizes. South London based Charlotte Knowles' designs are famed for exploring femininity in its many facets – combining corsetry with leathers and lace, repurposing undergarments whilst veering away from the frilly, pink archetype. Cantaloupe and burnt orange swirls pair beautifully with cranberry velvet, and partially transparent tulles stand beautifully against Natalie's ivory skin. WED's standout piece is a tiered, pearl-toned dress featuring puffed sleeves and a matching choker, and, like all of WED's designs, is formed of deadstock materials. Whether cooling down beside the office fan, or heating up in London's summer sunshine, independent British designers continue to pave the way for the ethical production of versatile, beautiful, life-long garments.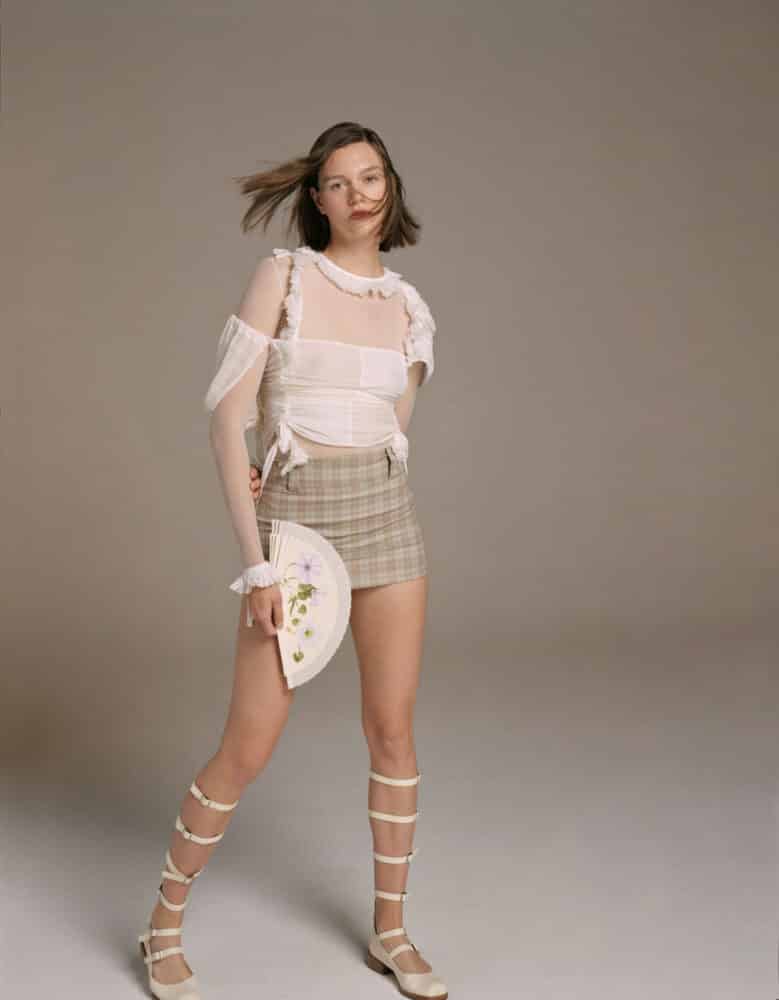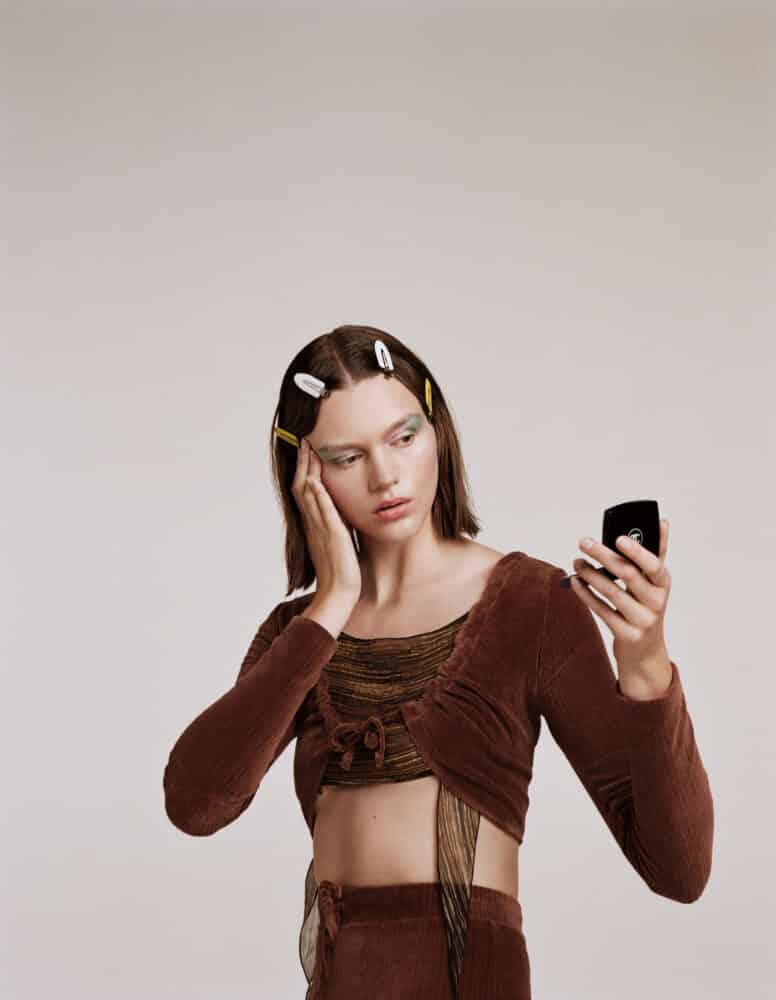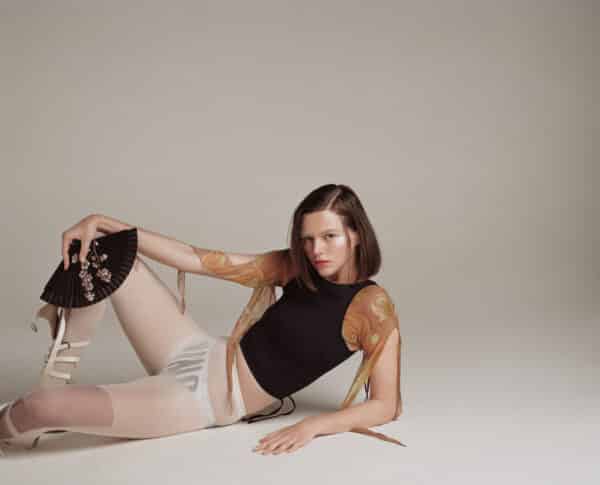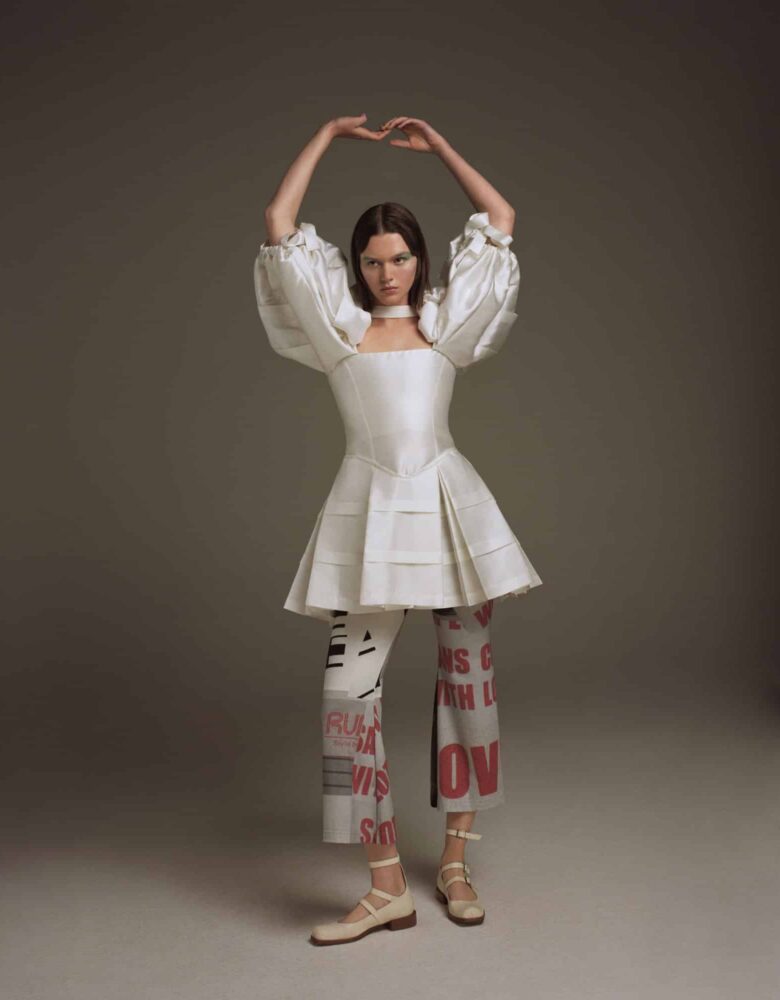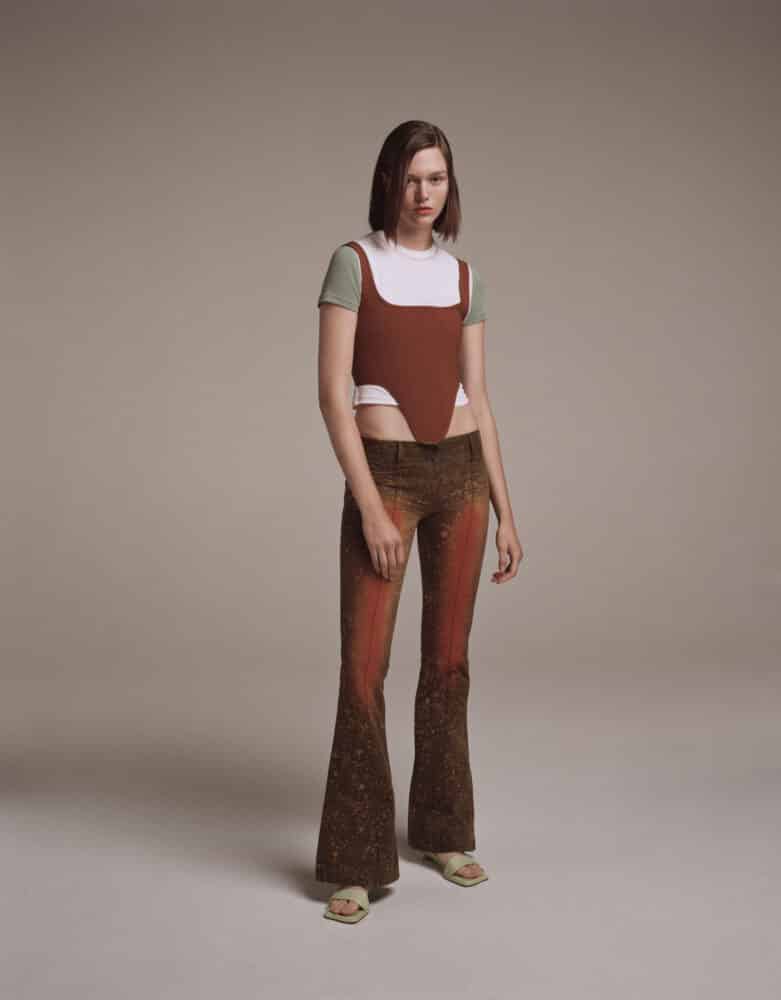 Credits:
Photographer: Damon Heath
Stylist and art direction: Elliss Solomon
Hair: Asahi Sano
Makeup: Philippe Miletto
Brands Featured :