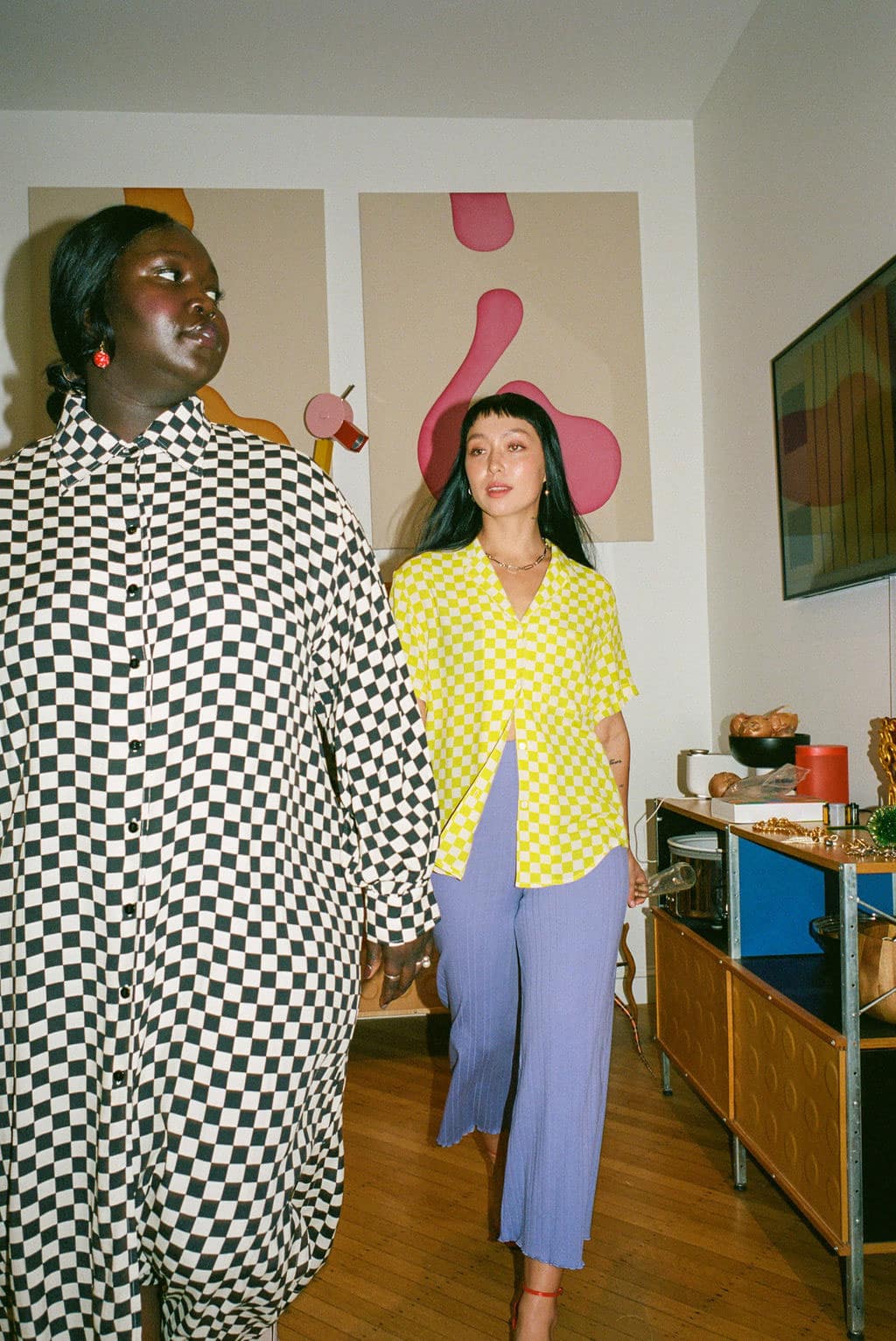 Wray Serna is no new face in the fashion industry. After studying at both the California College of the Arts and Parsons Paris, Wray found herself working at Issey Miyake and Rachel Comey simultaneously. In 2015, she launched her namesake label, Wray, known for its art-inspired pieces, matching sets and bold prints. Wray's pieces are not only loved for their prints, modern silhouettes and longwearing styles but the brand's sustainable and inclusive efforts, offering the majority of styles in an XS through to a 5X. We sat down with the designer to discuss her design journey, influences and what the future holds for the brand. 
How did your experiences at Issey Miyake and Rachel Comey influence your own work?
Ah these are the very very early days. I moved to NYC in 2008 during the recession so I was working 5 days a week at Issey Miyake and interning 2 days at Rachel Comey. I supposed I was immersed in the business of NYC life right away. Rachel Comey was a lot smaller then and I was able to see the inner workings of a small business while at the same time seeing the more corporate culture of an older, larger brand. These two blended into my work ethic today. 
Tell me a bit about Wray's early days?
Early days were all about wholesale. Instagram was just getting started and our web-store was just forming. People were able to wear WRAY via our small boutique wholesalers.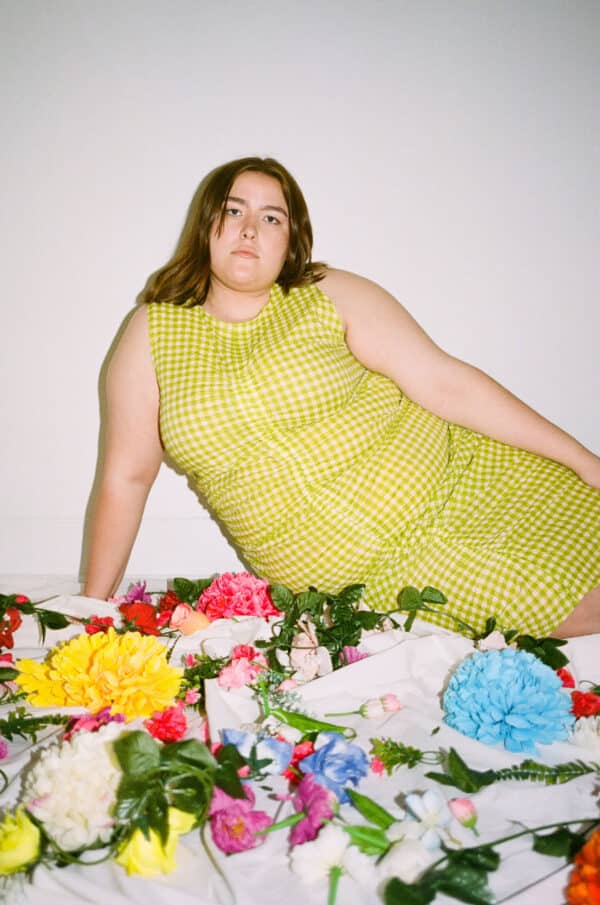 Wray's designs and shapes are largely inspired by art and design; which artists inspire the latest collection? 
My upcoming collection will be inspired by Ethan Cook, my husband. It's very near and dear to me. 
How would you describe the Wray customer?
Our current customer is short, tall, petite, large, non binary, male, and feminine identifying. They are between 25-45 and love color and prints! 
What is your favourite piece from the latest collection? 
My favorite piece is our Mason Top in Electric coral.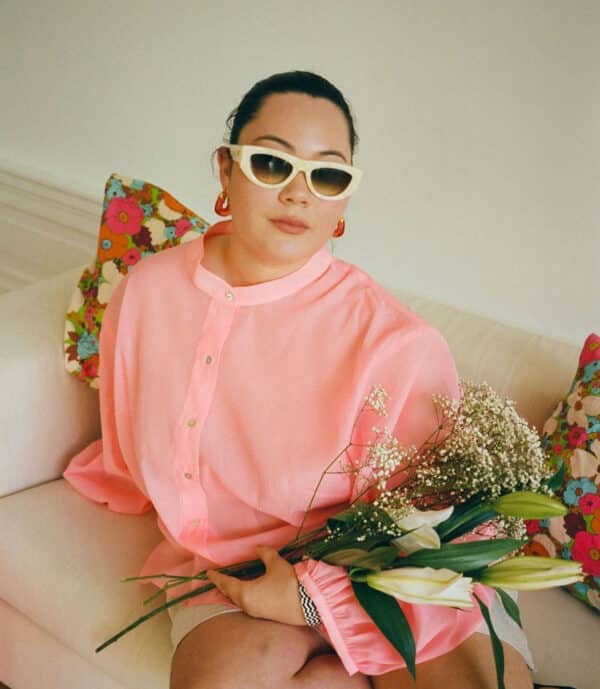 Many brands, Wray included, have shifted their offering to include loungewear pieces during the Covid-19 pandemic due to the majority of consumers now working from home. Instead of opting for the more traditional sweatsuit, Wray's lounge pieces are more functional. Comfortable enough to wear at home yet their classic silhouettes are perfect for a multitude of occasions, including a post-pandemic world. Can you touch on the intention behind the loungewear pieces?
Sure! Our loungewear, like most of our pieces, has colour and prints. A lot of our loungewear can be worn outside as clothing as well. We also just launched Home Goods. Many people that are home so often have been focusing more on their inner spaces. 
.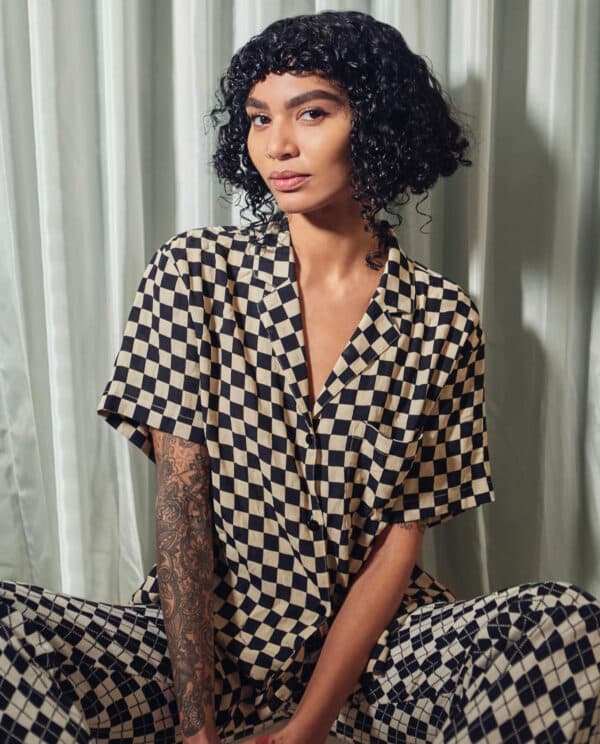 Speaking of intention – Sustainability, accountability and traceability are key to Wray's ethos. Can you talk about how your pieces are produced and the importance of sharing this information with your customer?
The beginnings of this brand started with me travelling to all of my factories and living with and staying with the people that make our clothing. A lot of them have become like family to me. By doing this I am able to choose the most sustainable manufacturing as well as ethical. I like to make sure that everyone working with us has a safe and healthy existence. We offer transparency via information about our factories on our website. 
Inclusivity is also integral to the brand, with most pieces being offered in an XS through to a 5X. How important is it for you to offer styles in a range of sizes; and do you believe that sustainability and inclusivity go hand-in-hand?
To me it's important to offer every style we make in all sizes. We don't want to tell our customers what they can wear. We want them to choose what they want to wear. This is important because this customer group is often left out for no reason at all. Our extended sized customers just want to wear what their straight sized counterparts are wearing. By offering pieces that are a little more expensive than fast fashion you are making an investment into a more sustainable way of wearing clothing and you will own your WRAY pieces much longer. 
What does the future of Wray look like? What are you most looking forward to?
Category expansion mostly. It's been fun offering home and accessories and I'd like to see where it will go! Towels are up next!