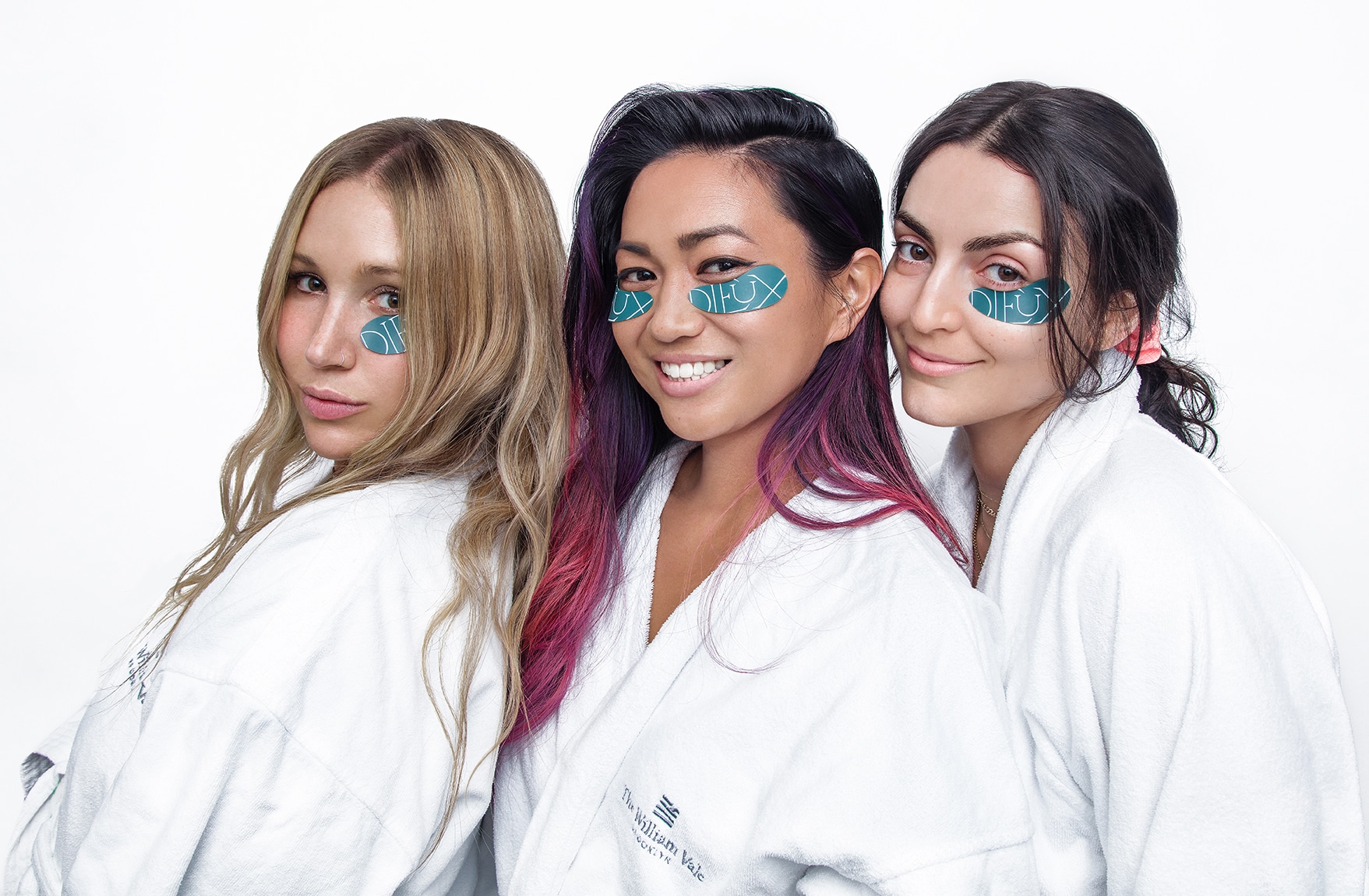 The beauty industry seems to have reached full saturation, scroll for no more than two minutes and there is an eerily targeted ad touting your new "skincare saviour". Naturally this results in an overwhelming amount of divisive marketing strategies and eventually the spreading of misinformation and disappointment. In steps Dieux, whose founders Marta, Joyce and Charlotte, want to cut through the noise to deliver transparent products both in terms of formula and production. It's more than buzzwords; refreshingly, Dieux wants to be a brand consumers can truly trust. If their sold out reusable eye masks are anything to go by, Dieux is one of the most exciting new beauty companies out there. We caught up with two of the founders, Marta and Charlotte about Dieux's ethos and how they want to transform how we think about skincare.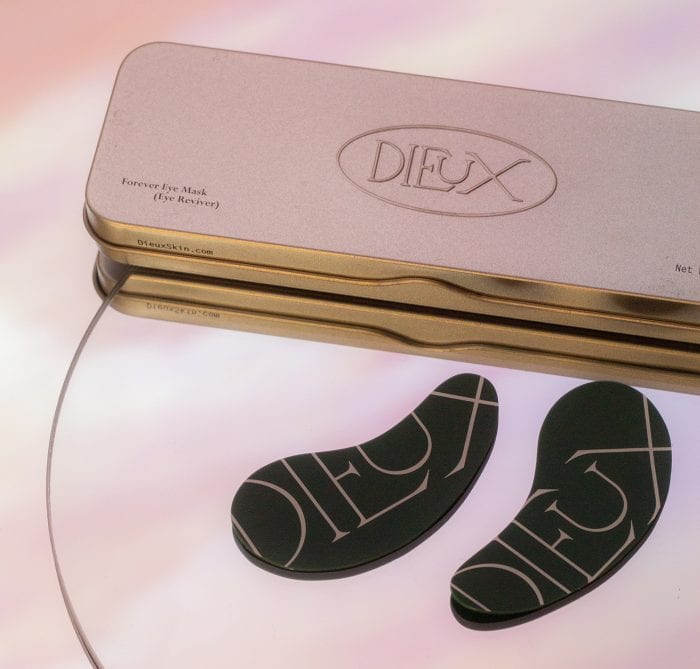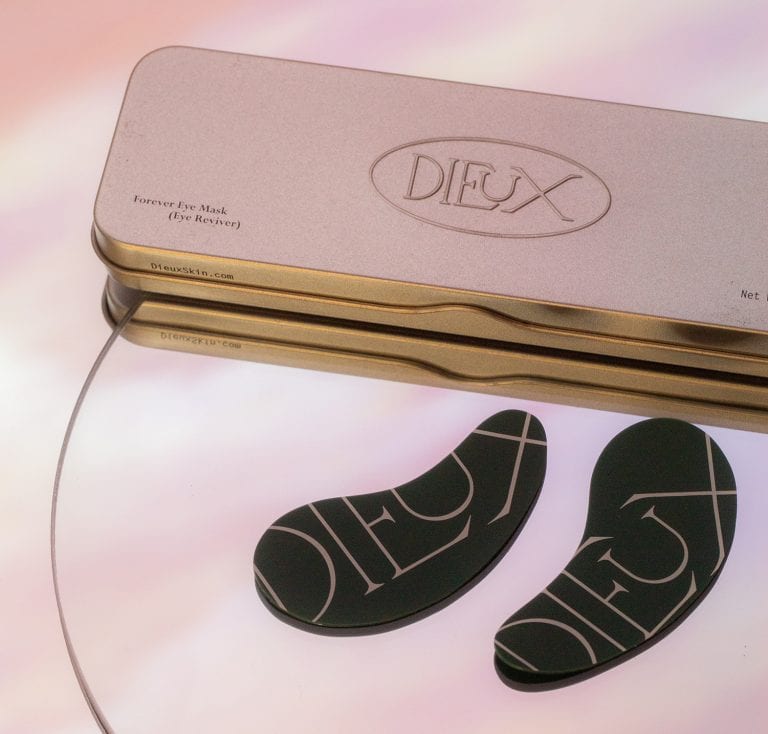 How did the Dieux journey start and how did the different backgrounds of the founders play into coming up with the vision for the brand?
Dieux started with cannabinoids. We were interested in the science behind CBD, whether it lived up to the claims brands were touting and how it could be formulated in skincare in a more meaningful and thoughtful way. When we look at skincare, do you know how many milligrams of CBD are in your product? No. There was no one testing what the appropriate dose was or what ingredients it plays well with (we know this for other ingredients like retinol etc.).
That's when the full team came together. Joyce de Lemos, the head of product for Dieux is a cosmetic chemist with a decade of experience and has done patents for some of the largest skincare brands in the US. When she gave the go-ahead that CBD is promising, we just need to research it, we started to peel back other issues in the beauty industry from greenwashing to misinformation and leveraging fear to drive sales.
Transparency is central to Dieux. What does it mean to you to be able to create a brand that encompasses everything you want from the beauty industry? I can imagine it feels empowering.
At first it was scary, would people understand? Care? Now that we know it's important to consumers and they do care it's even more important to be clear on what you're buying, our claims, the research behind our products and how we get to our pricing.
Is social media changing the way beauty companies are operating? As consumers are becoming more informed on ingredients and the mechanisms behind branding through platforms like YouTube, Instagram and Tiktok do you see a shift in what people are wanting from their skincare?
Misinformation has become rampant as anyone can publish an opinion. Our advice is to always look at bodies of evidence and to believe science. That being said, we are seeing more and more chemists, dermatologists and even cosmetic regulators embracing Instagram and Tiktok to help fight back against some of the misinformation.
Generally speaking, most people just want products that work. They want to trust a brand is selling them what they say they're selling. For us, we didn't feel right selling a cannabinoid product without research, all the dosings are anecdotal and we found some fascinating results as to how important dosing is to efficacy. There are so many brands, it's important to make sure your claims have some backing.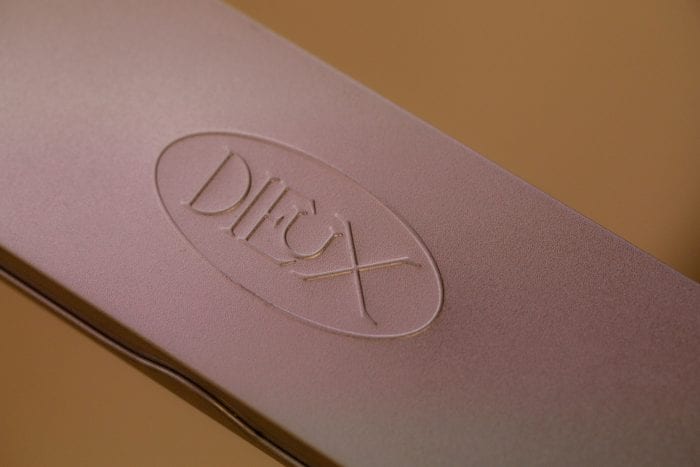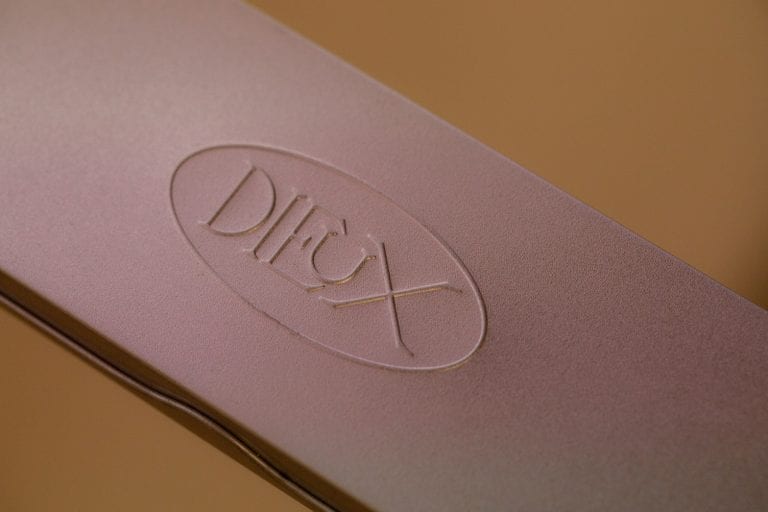 What is your ethos when it comes to building a skincare routine that works? Is less always more?
In our opinion, less is always more. The important thing is finding efficacious ingredients and formulas that are stable so you don't don't down the rabbit hole of trying 30 products with none of them giving you the results you want.
The more you add to a routine, the more likely something will disrupt your skin and as you're layering more and more products on, it's hard to know what irritates your skin or what's working. Generally speaking we're about protecting and building up your skin. There's a trend towards resurfacing treatments, acids, retinols etc. and while those are great in moderation for results, if you overdo it you can give yourself a face wound. The basics of a routine for us are finding a cleanser that doesn't strip your face, antioxidants and ingredients that won't trigger inflammation, if there's an ingredient that helps with collagen production fantastic, moisturizer on damp skin and SPF. (check out Lula's basic skincare article for a simplified routine)
Sometimes you want to do a multitude of steps, but everyday? Can cause problems.
What is one skincare routine extravagance you treat yourself from time to time?
We believe in the power of facials and indulging in professional services from estheticians. Hopefully Dieux will be able to offer our own treatments and services sooner than later. We also love at-home microcurrent (our handheld NuFace machines) and light therapy, too.
We love that the eye masks are reusable! Can you tell us about what sustainable skincare means to you?
Dieux is transparent in that anyone in the business of selling products does not practice sustainability. With that being said, we always want to do better and make our products as sustainable as possible. We wanted to solve a problem in the industry, and we knew that sheet masks yield a ton of unnecessary waste.
The reception so far has been overwhelmingly positive with your products selling out quickly from the moment they were launched, how has this reception made you feel?
Thank you!! It feels really great that Dieux is being so well received— what feels even better is that people are super receptive to the "why"— turns out people really care about transparency on all fronts. It feels very validating!!
As your product line grows, what can people always expect when they buy Dieux skincare?
Clinically vetted and price transparent skincare. We do our best when it comes to the environment but in all honesty, all brands are creating a footprint. Trying to claim superiority without acknowledging and taking responsibility for how your materials impact the planet isn't going to push the industry further, it just shirks accountability.
We're working on some unorthodox launches (our next one is not what you'll be expecting from a skincare line) but it's important for us to teach how regulations work in America, how to evaluate other brands and how to navigate what's become a saturated and confusing market.
Even if you don't buy Dieux products we want you to start asking questions and seeking transparency where brands can give it.
You can buy Dieux, new products launching soon
Courtesy of Dieux Photography by Leslie Kirchhoff.