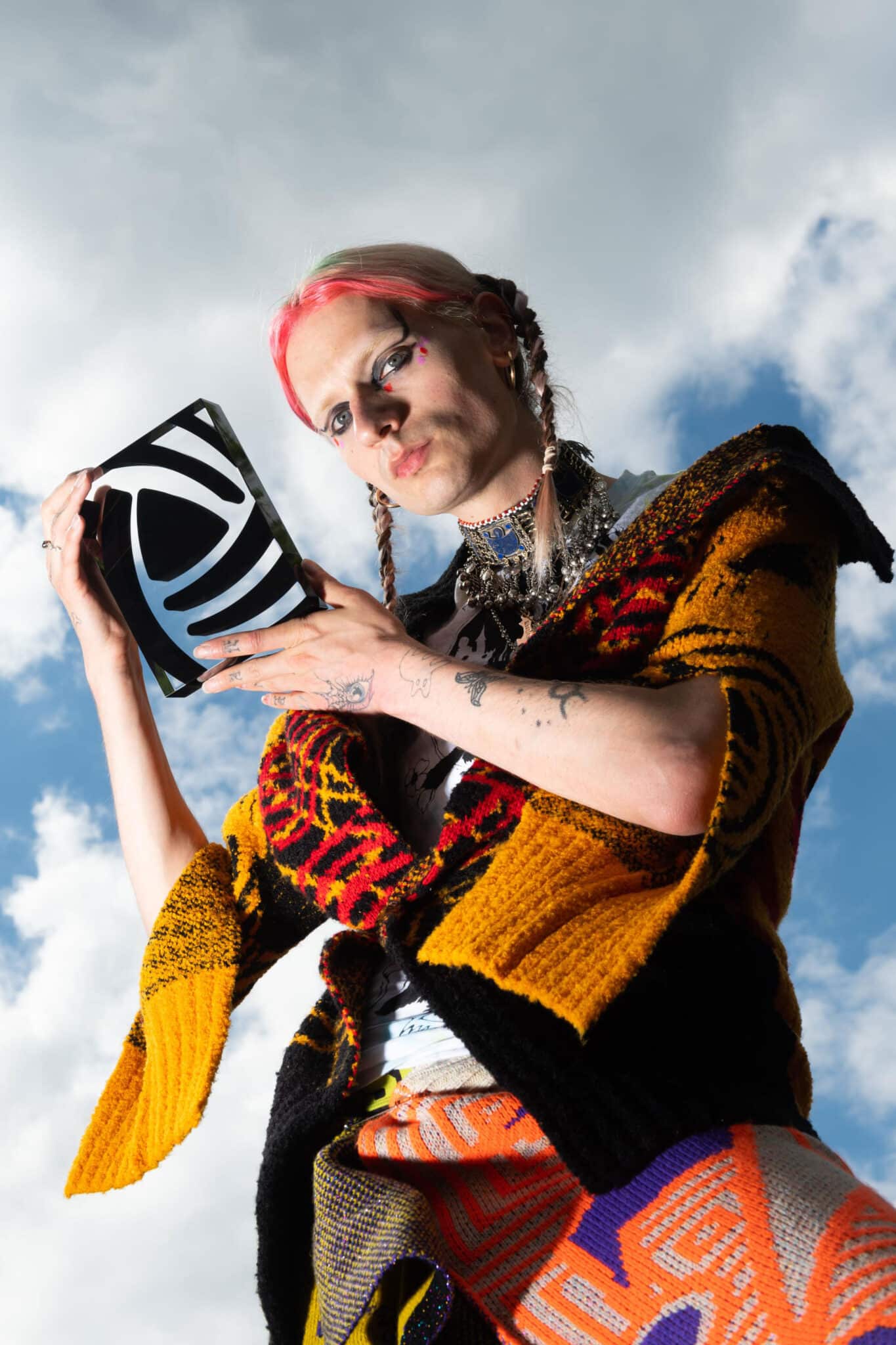 On Thursday Britain's very own Matty Bovan was crowned as the International Woolmark Prize's 2021 winner – the fashion industry's oldest and most prestigious fashion award. Bovan became only the second designer in history to win both the main prize and the inaugural Karl Lagerfeld Award for Innovation, taking home a deserved total prize of $300,000. Lagerfeld's posthumously named award was introduced in 2019, in honour of the iconic designer's passing and his own 1954 Woolmark Prize win.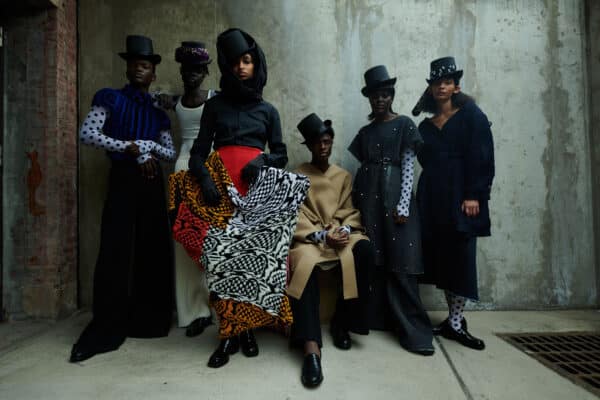 The final show celebrates the most outstanding rising fashion stars from around the globe, uniting designers to showcase their skill, and the versatility and elegance of Australian Merino wool. This year's theme was 'Less is More', with The Woolmark Company placing an even greater emphasis on sustainable practices, supply chain connections, and future proofing designs. As ever, the finalists had to utilise their advanced artistic skills to showcase the versatility of the luscious wool, emphasising its place as the 'green thread' for responsible fashion
Bovan's fellow 2021 finalists were the eponymous and fellow-Brit Bethany Williams, Parisian menswear label Casablanca, helmed by Charaf Tajer; Nigeria's Kenneth Ize, Canada's Marie-Ève Lecavalier's LECAVALIER, and South Africa's Thebe Magugu. Each designer's collections were exquisitely formed – ranging from hand woven suits of geometrically patterned wool, to intricately pin striped mustard trousers; an oversized, navy, merino-wool pullover imitating denim, and a fuchsia knitted dress with matching blazer, apron and top hat.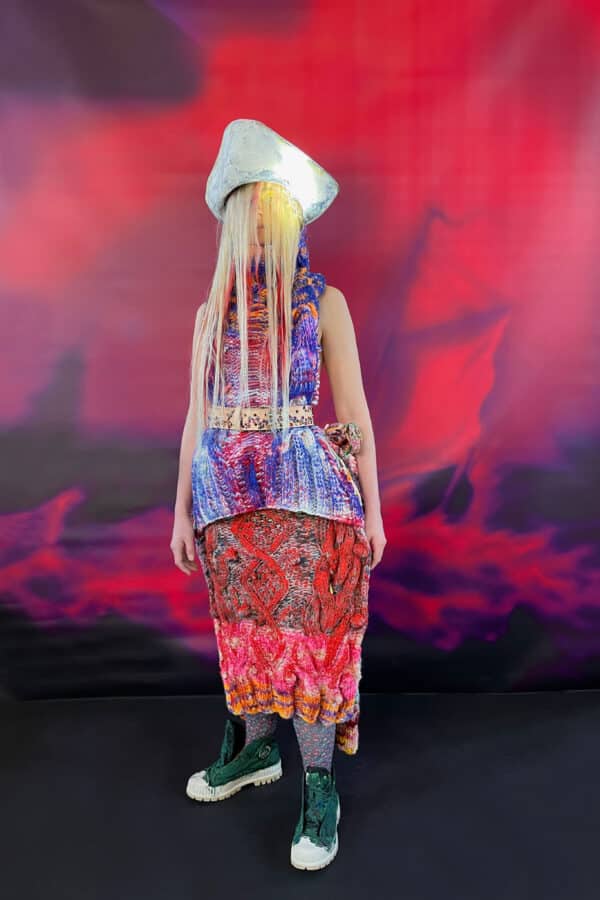 Yet it was Matty Bovan's eccentric, neon-hued, dystopian designs that ultimately secured him the prize. The Yorkshire-born designer was praised for his sophisticated jacquard weave configurations, advanced understanding of both knit and weave techniques, and his commitment to sustainable production and locally sourced materials. Bovan developed his collection in partnership with a mill local to his studio in Yorkshire, with sustainable procedures ranging from punchcard knitting devoid of electrical power, to small batch hand-dyeing, ensuring minimal water use. Bovan's commitment to sustainable production, to supporting local businesses, craftspeople and artisans local to his hometown, emphasises the beauty and brilliance of Britain's most exciting new designers. Proud of their roots, committed to protecting the natural environment they grew up surrounded by.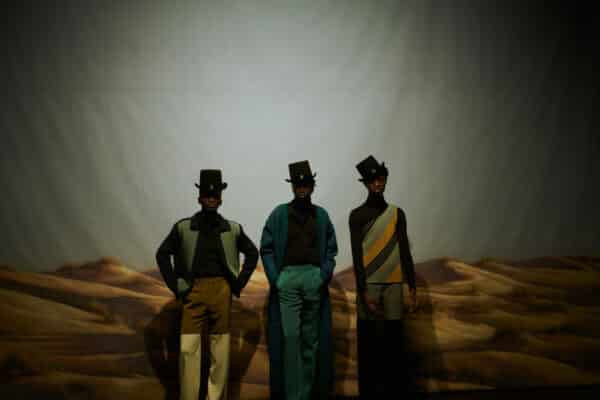 Unsurprisingly, the exclusive event took place virtually, and was presided over by an illustrious panel of some of the industry's most prolific and vital voices. Judges included Carine Roitfeld, Business of Fashion's Editor-at-Large Tim Blanks, Dazed's Editor-in-Chief Ibrahim Kamara and Labelhood's Tasha Lui. Speaking of Bovan's win, Roitfeld beamed, "He is pure fashion, he makes me dream and he reminds me of a young Vivienne Westwood, or John Galliano, and we desperately need that sort of designer in the fashion world of today."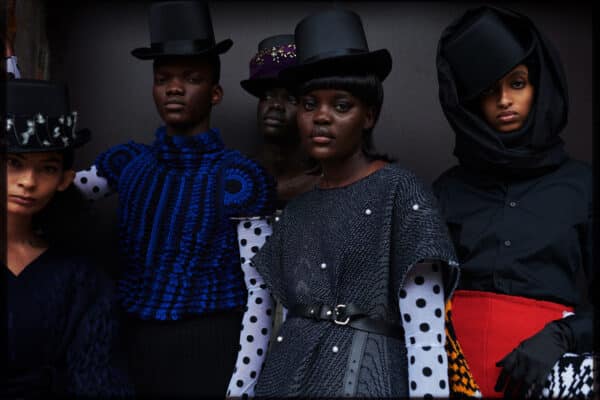 New York-based suit designer Thom Browne, who was also one of this year's judges, echoed Roitfeld's sentiments. "Matty is truly and authentically creative, proving and representing that everything starts from pure creativity. He is also true to himself as a creative […]  For me, there is nothing more inspiring than young artists who are unique and true to themselves."
Whilst boasting an especially esteemed panel of judges this year, the International Woolmark Prize 2021 also showcased a collaboration with Solange Knowles' multidisciplinary platform, studio and creative agency, Saint Heron. In honour of the six finalists, Knowles conceptualised 'Passage' – a short film of six-and-a-half minutes, beautifully demonstrating the act of creation. The motion portraiture featured an ensemble of rising musical stars, such as SahBabii and KeiyaA, and legendary figures such as actress, model and activist Dominique Jackson, and 5x Grammy Award winning Dionne Warwick.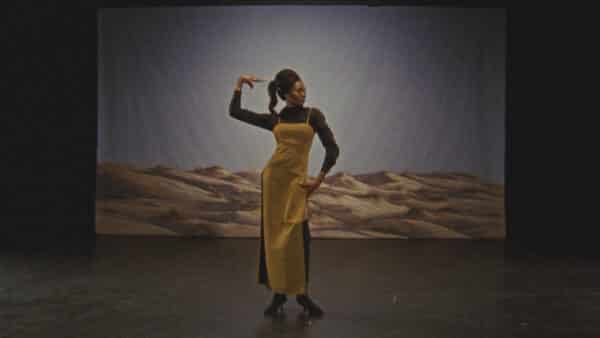 The film was visually stunning, and showcased the unique luminosity of each designer in six acts of concentrated motion between stage, nature and surrealism. Passage was directed by award-winning director Wu Tsang, with masterful styling from Ib Kamara and an original, evocative score by Standing on the Corner's Gio Escobar. The film presents notions of minimalism, isolation and 'ceremonious celebration', with the absence of spoken word and quickly transitioning shots placing sole focus on the eclectic, varying textures, designs and visions of each finalist.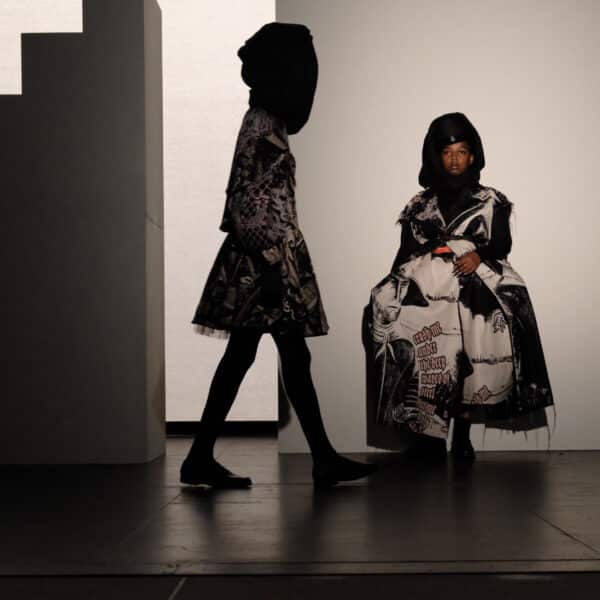 Talking of the film, Solange Knowles stated:
To reflect on and honor the creative process with the 2021 International Woolmark Prize finalists, "Passage" aligns with Saint Heron's mission to reverence creation as life, from abstraction to being. I've been a longtime fan of Wu Tsang's work and to be able to work alongside her, the Saint Heron team, and all of the incredible artists and designers in the film, really fortifies the ethos of collaboration and communal creative exchange that we wish to continue to embody."
Though every single design shone bright throughout Passage and the final collection shots, Matty Bovan is a worthy winner. His collection, titled Ode to the Sea, alludes to travel and escapism – themes synonymous with the desires the last year has conjured up for so many. Bovan's pieces effectively challenged the accepted silhouettes of the human body whilst highlighting his playfulness and sincerity in challenging mass-produced fashion. The standout elements of the collection were Bovan's Intarsia knitted garments, which were jaggedly structured to mimic the blowing of a strong gale – perhaps a further, though subtle, nod to Bovan's Northern English heritage – and its weather.
 "It's a huge honour to win these prizes and I'm so excited for where it's going to take me – I was already so thrilled with the Woolmark Prize platform and experience," said Bovan, in response to his win. "Being a part of the International Woolmark Prize has really helped elevate my brand and elevate my awareness and knowledge of how I operate as a business and as a label. It's been amazing and I have loved every minute of it."