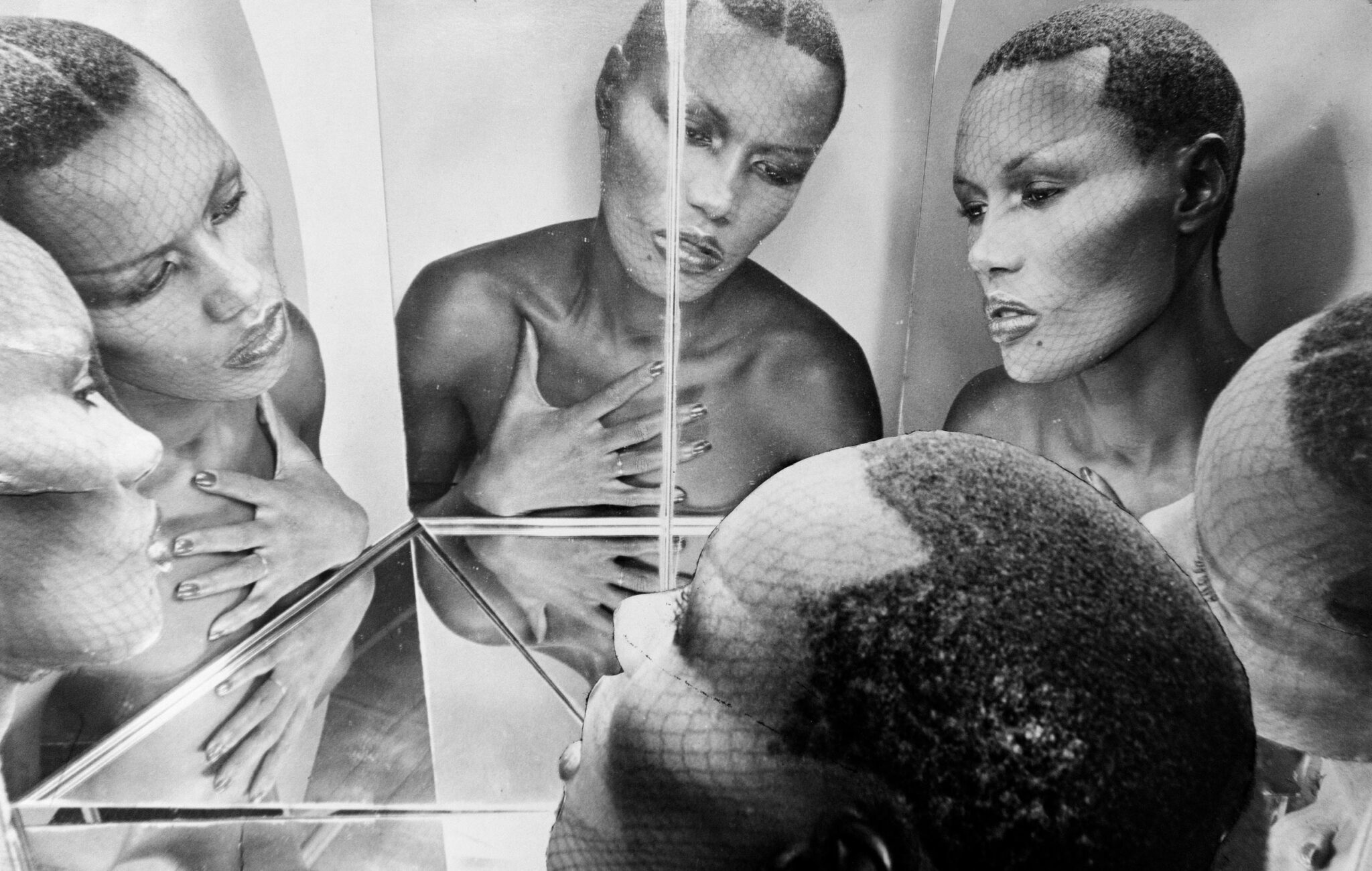 Grace Jones embodies multitudes and for decades has forged her own distinct path as a musician, model, muse and performer. Present in the cultural canon since the 1960s, Jones' pervasive influence is ever present in art, fashion and music, with artists such as Lorde and FKA Twigs citing her as a source of inspiration. When she sings the world listens when she dances the world watches.
Opened on September 26th and running until January 3rd of next year, Nottingham Contemporary is showcasing an exhibition: Grace Before Jones: Camera, Disco, Studio, moving past Jones' musical career, instead focussing on "black image-making and gender binarism as well as both performance and the performance of life". Curated by Cédric Fauq and Olivia Aherne, the exhibition promises to "Depart(ing) from the observation that Grace Jones is not one but multiple, the exhibition Grace Before Jones: Camera, Disco, Studio unfurls a range of Grace Joneses: from disco queen to dub cyborg; Jamaican to French; runway model to nightclub performer; black to white; feminine to masculine". An extensive list of artists' work will be featured, including Azzedine Alaïa, Andy Warhol, Jean-Michel Basquiat, Jean-Paul Goude and Robert Mapplethorpe. Covid-permitting, definitely not one to be missed
So, in celebration of the exciting new exhibition we have highlighted five of our favourite Grace Jones looks from the archive, showcasing the icon's playful, bold and unapologetic style. Including looks from her many appearances at infamous Studio 54, her 42nd Birthday party at Stringfellows nightclub in NYC as well as the legendary time she wore Issey Miyake vinyl bustier from his F/W 1980 collection.