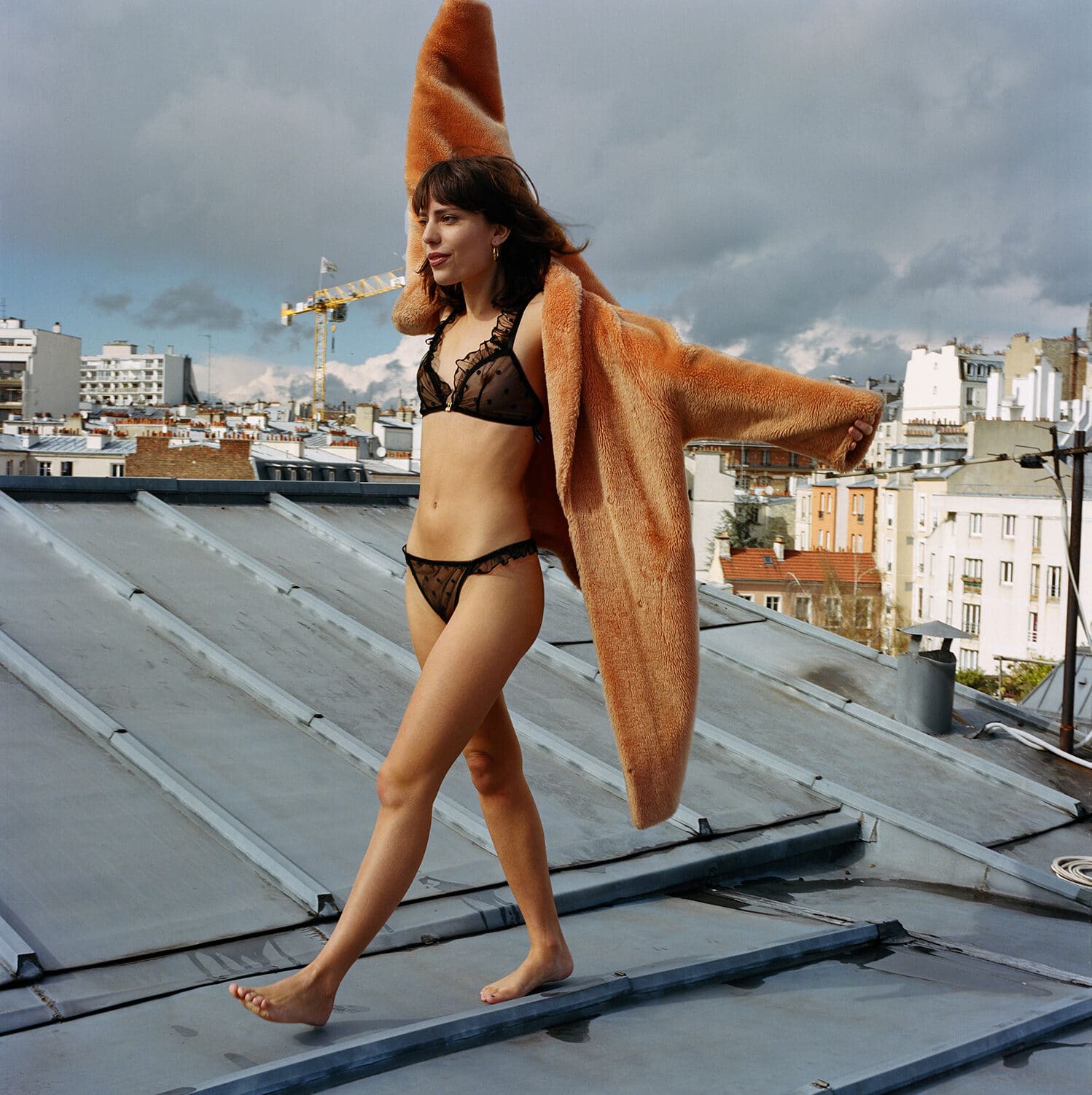 Fruity Booty's pretty, sexy and comfortable lingerie have garnered over twenty thousand followers on Instagram, with the likes of Kendall Jenner sporting their leopard print set. As such, I was excited to ask co-founder Minna Bunting about her inspiration, the reality behind running a sustainable fashion brand, and her experience as a small-business owner in these times.
What's the story of your brand?
We created Fruity Booty with the intention of redefining what is considered sexy when it comes to the underwear.  For us, what was being sold as 'what sexy looks like' was narrow and unrelatable. With Fruity Booty, we wanted to shift this focus to celebrating individuality of women, and produce a more creative, and approachable experience to underwear shopping.
Where does the inspiration for your designs come from?
It is always such a mixture honestly and changes per set/collection. For our August  collection, inspiration came from a mixture of Mediterranean landscapes and fabrics and images from our favourite book, 'Paola's Ibiza' by Armin Heinemann. 
Who are your style icons?
Bianca Jagger, Jane Birkin, Edie Sedgwick, Kate Moss.
How do you want women to feel when they wear your lingerie?
To feel like the most confident version of themselves.
Sustainability and traceability are important to your brand. Can you tell me more about how your products are made?
Underwear is different to clothing when it comes to repurposing and recycling, as it's not something people usually share or sell on. It is also difficult to make it last forever due to the delicacy of the fabric and nature it is worn. With that in mind, there are loads of ways when creating pieces that we consider in order to make our pieces consciously as possible. 
50% of our collections are made from repurposed fabrics and materials that would have otherwise gone to waste. Currently we carry out 50% of our production in East London in a small factory that is a 5-minute walk from our offices. The other 50% is carried out in a beautiful small village in Porto, Portugal in a super specialised factory that has been making underwear for over 30 years.
Transparency in the production process is also of massive importance to us. We hope that the more
people understand what goes into producing underwear, or producing anything in general, the more we hope our customers will treat their products with care and less as a disposable object. 
We know we are not perfect, but we are always looking for ways to improve and will get there soon.
How important is collaboration for your brand?
Creative collaborations are something we are looking to do much more of in the future. One of our favourite collections we ever created was a collaboration we did with Paris-based journalist and friend Caity Hennesy. We created the entire collection out of surplus materials and fabrics. Caity modelled the set herself in Paris – this was definitely one of my favourite shoots we have ever done. We have also got some exciting other collaboration plans for the future which I can't wait to finally share with you.
What kind of fabrics do you like using?
Our preference is to use deadstock fabric. Knowing that you can take something that would have gone to waste and turning it into something beautiful is pretty cool. Besides that, we always prefer light-weight, super comfortable fabrics to make our pieces out of, usually with some sort of nostalgic element to them. For example, last summer we created the entire collection out of the most beautiful embroidery anglaise cotton.
Do you feel like there has to be a compromise between meeting the demands of your customers and practising sustainability?
We definitely do, mainly from a fabric perspective, as the majority of fabrics we source are from surplus rolls & materials. Surplus fabric is amazing in some ways but the problem is that it is finite and often there can be as little as 5 meters on the roll. As the fabrics are one-offs we are unable to replicate designs once the pieces have sold out leaving a lot of customers not able to get the set they want.
Our values will never change and creating underwear that is kind to the planet is our priority so for us it's just about finding more creative ways to source larger quantities sustainably. 
What's been your experience as a small business in the face of Covid-19?
Like pretty much everyone it's been a really scary period. For us, the biggest negative has been the effect on our supply chain. We have faced a lot of delays and order cancellations on collections we have been working on for over a year which now may not even happen.  Luckily, we have always put a lot of time and love into our relationships with our factories and seamstresses which has meant we have supported as much as we can during this difficult time.
On the positive side, it has shown us insanely supportive our customers are. We feel more connected to them than ever, and the support and encouragement they have shown us during this time has blown us away.
There's been a push against brands like Victoria's Secret recently. Have you noticed a shift in the landscape of Lingerie?
For sure we have noticed the shift. It was a big part of the reason we created Fruity Booty in the first place. We felt that what was being sold as 'sexy' within the industry was super narrow. It has been really cool to watch the landscape change as people push back against brands that have profited of selling an airbrushed and unrealistic image of what women should look like in underwear, rather than celebrating their individuality.
What are your hopes for the future of the brand?
We have actually stopped planning as everything changes so much each week. One thing we are currently exploring is working more collaboratively with fabric suppliers to experiment with what materials/fabrics we can recycle and turn into underwear.
All we know for sure is that as we evolve as a brand, we want to play a part in making consumers more conscious of their purchasing habits. We will continually support British and European seamstress's and manufacturers and keep designing pieces that hopefully our customers absolutely love.