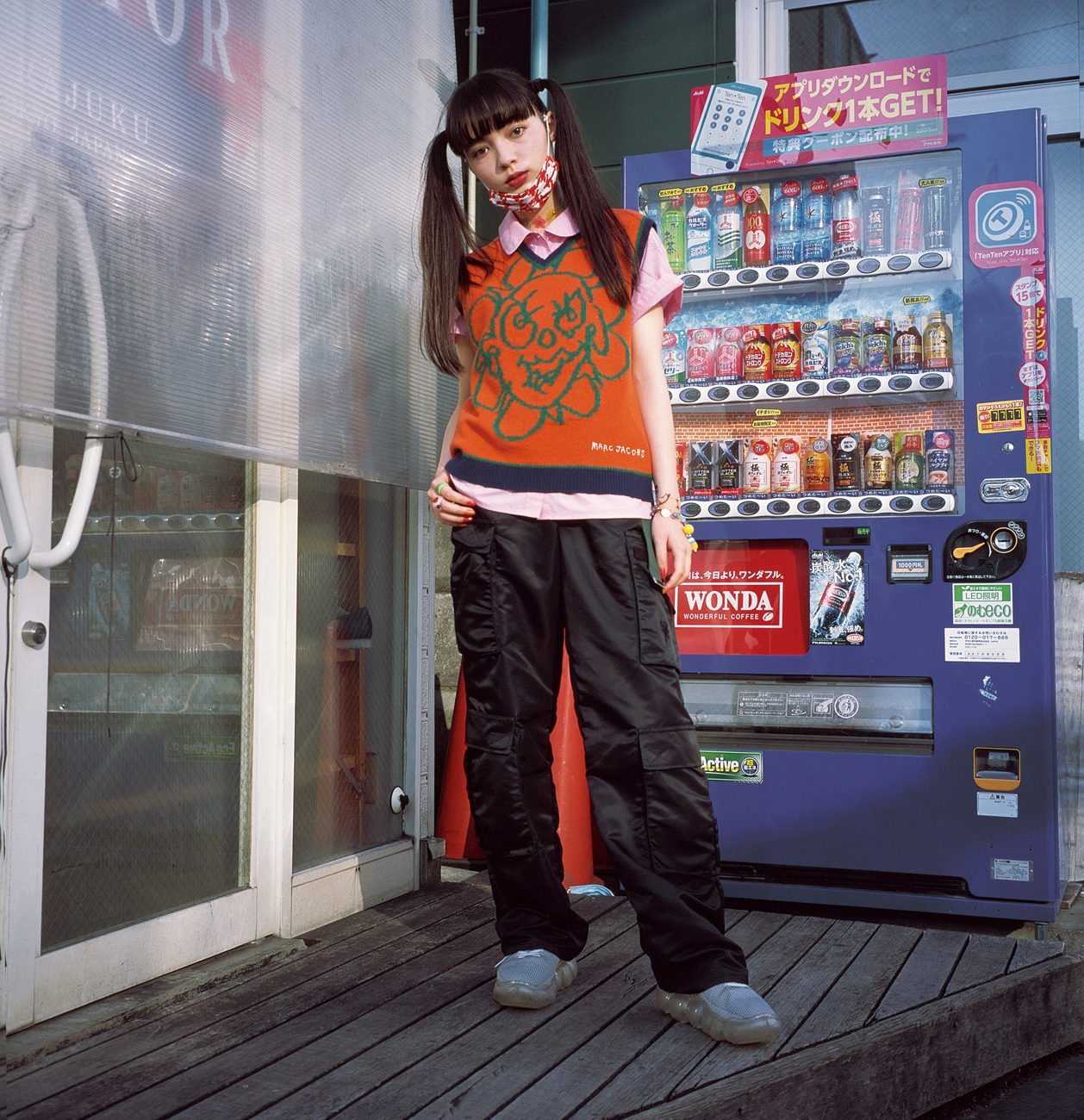 Imbued with nostalgic and cultish 90s references, queer iconography and surreal youthful playfulness, Marc Jacob's new gender neutral collection Heaven is made for "cool kids" who frequent Tompkin's Square park and create obscure underground zines. Heaven is a compilation of different artist collaborations as well as historical deep dive into Jacobs' own legacy coming up on the New York fashion scene. The result, a uniquely curated deeply personal collection featuring hoodies, bags, limited edition books and unique one-of-a-kind plush toys.
From Beabadoobee to Patia Borja, an exciting and refreshing amalgam of creatives, musicians, models (and everyone in between) have been seen in the designs. What is so appealing about Heaven is how it's multi-sensory and all immersive. Recently, Eileen Kelly, sex educator and founder of the "Killer and a Sweet Thang" podcast, streamed live for 24 hours from the Heaven bedroom set joined by friends, including Sabrina Fuentes from the band Pretty Mess. Marc Jacobs also hosted a drive-in screening of Gregg Araki's "Nowhere". In attendance were the likes of Dev Hynes, Nikita Kesh, Sahara Lin and Ruby Aldridge. Fair to say the vibe is strong.
In their own words, "Heaven is a world within our Marc Jacobs world … It continues the momentum that we've always had of bringing creative people together and making something with a lot of integrity and a real respect for the spirit in which we built the company, but doing it through a lens that is completely of this moment". And bring together creative people this collection does. With books, films and music included by the infamous Climax Books, a lookbook shot by FRUiTS Magazine and artistic collaborations with Gregg Araki, Alake Shilling and Nhozagri, Heaven is a testament to obsessive teen curation and creativity. Even the double headed teddy logo seemingly references fashion royalty Katie Grand's teddy bear used in a 1994 Bjork shoot for Dazed.
HEAVEN is the perfect tongue-in-cheek name for a collection which can only be described as an abundant, multi-sensory, teen dream-scape. Shop the collection here before it's all gone.