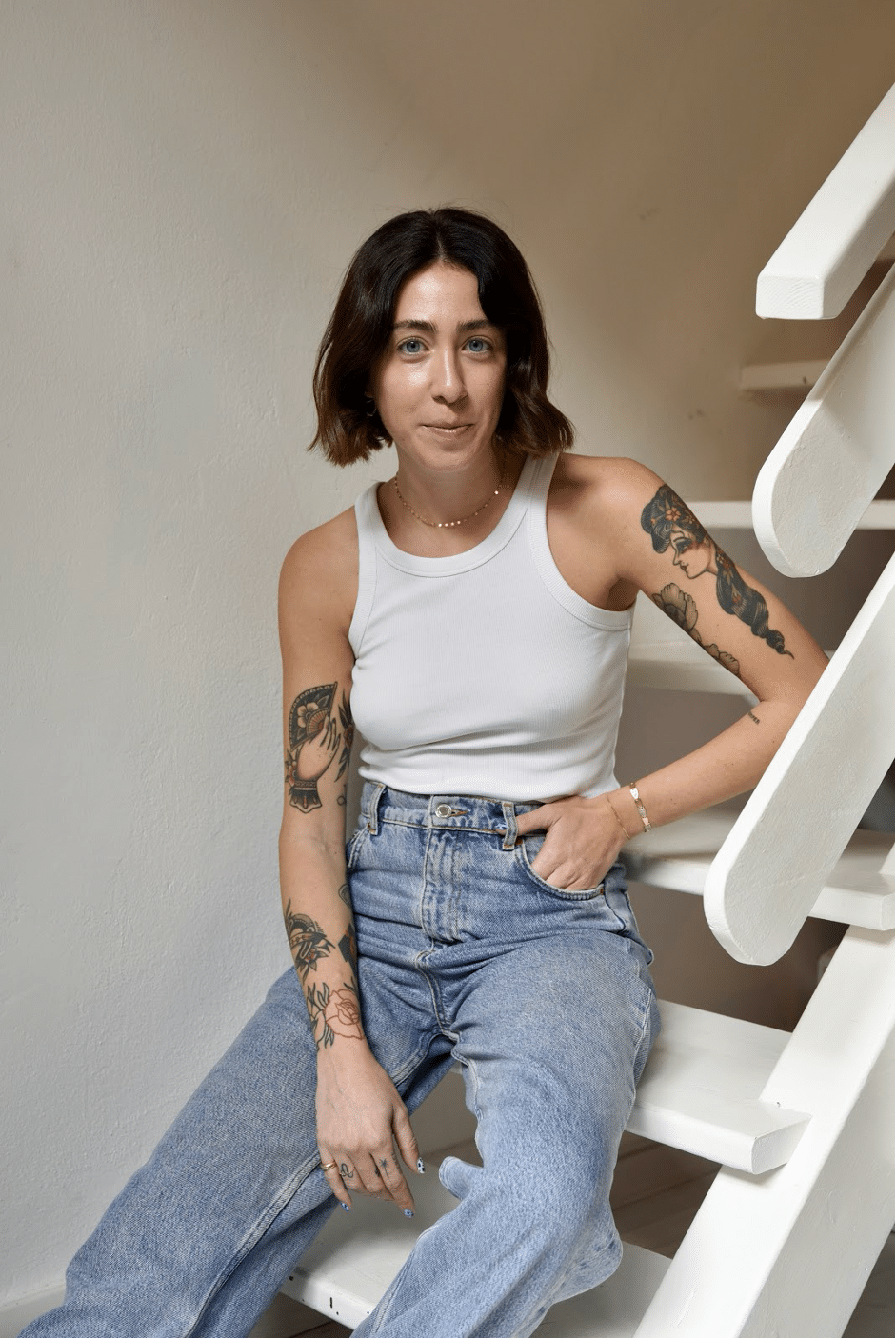 Simply put: Espressoh's makeup line helps you look like an Italian siren with minimal effort. Their products are all crafted with the best ingredients in founder Chiara's home country of Italy. The beauty brand has transparency and top quality in its DNA. The mascara, lipstick, eyeshadow and blush also have the unique benefit of a coffee fragrance. In fact, it is the caffeine seed oil in their lipstick that makes it so nourishing. Lula chatted to Chiara about her approach to makeup and how she incorporates the Espressoh products into her routine.
From the colour palettes of the eyeshadows and lipsticks, the scent of your products to the ingredient list, coffee is central. Is this inspired by Italian coffee culture?
Definitely inspired by it. We are so proud of our coffee culture, every time we leave the country we complain about not finding a good espresso and we miss sipping coffee at the counter of a bar while chatting with strangers about the weather. Coffee is such an important aspect of our culture, and it's nice to see how this hasn't changed over the years.
How do you take your coffee? Any pro tips?
A long espresso (not to be confused with a double) with no sugar! I like coffee from the moka pot but honestly I am not good at making it. It is such an art! 
There is an elegance to the simplicity of your product range, everything feels very intentional and essential. What is your approach to makeup? Do you enjoy experimenting or keeping things easy?  
My approach to makeup is very minimal, which doesn't mean I don't like to play with color but it's either lips or eyes and nothing complicated. 
How do you incorporate Espressoh into your morning routine?
ABC concealer and Glassy are my everyday essentials. The concealer covers dark circles and imperfections, keeping it natural, while Glassy gives me a dewy flush. It makes me look like I just spent 2 hours at the beach in the early summer.
What can't you leave the house without?
Having fixed my eyebrows!
What is beauty to you, and how does makeup facilitate that?
Beauty is feeling good with yourself and makeup is the cherry on the cake!
How does caffeine work to give our skin a boost, using the products?
Caffeine seed oil boosts hydration for lips and skin, and it depuffs under eyes.
Your lipsticks feel very decadent and rich both in texture and shade, what was important when coming up with the lipstick formulas?
It was important to have a full, deep color and nourishing texture at the same time. Caffeine seed oil really helps with moisturizing!
I love the glassy blush, seemingly transparent, it works with your skin pH to create a naturally flushed look. It's such a fun stand out product, what was the creative thought process behind it? Can you explain some of the science?
I was looking for a blush that could possibly work for all skin tones, so our lab came up with the idea of using this 'magic' transparent pigment that turns pink once in touch with the pH of the skin. Jackpot!
Who is Espressoh for?
For all the people looking for smart and essential makeup, who pay attention to ingredients and raw materials, and care for aesthetics – we should all carry nice objects in our purse and beauty bag!
Espressoh's products available at espressoh.shop