PornTees is a brand centered around comfort. The sort of clothes casually worn when relaxing at a loved one's house or catching up at a local park. There is an ease and warmth to the clothes reflecting Noa's own natural community centered approach with the brand. Much like the flowers depicted on the tees, PT has grown from a nurtured network, as is evident in the interview I had with her ahead of her website launch.
Hi Noa, how are you doing, what have the last few months been like for you?
It's weird times. I've been taking it one step at a time. We just had intense lockdown here for the past month. Just trying to make the best out of it and spend time with my baby and few more people that are close to my heart and are my capsule in these strange days. 
What is bringing you joy at the moment, are there any rituals you're doing to maintain your wellness?
I have a 1-year-old baby that brings me endless amounts of joy and fills my heart with happiness. I am trying to really focus on the here and now since the world is going through a dark patch politically, which breaks my heart. But there's hope. 
When was PornTees founded and what were your original reference points?
I have had a file on my computer named PornTees since 2013 but I actually only made the first capsule in 2017. I started PT as a project when I was the head stylist for a big apparel retailer and needed a creative outlet. I wanted to have a side project that was fun and free and just for myself and my friends. It was a one time thing and sold out immediately. After two years I decided to go back and started making my flower prints. I just wanted to create cute and fun basics, something that will make someone smile when I wear it or if they wear it.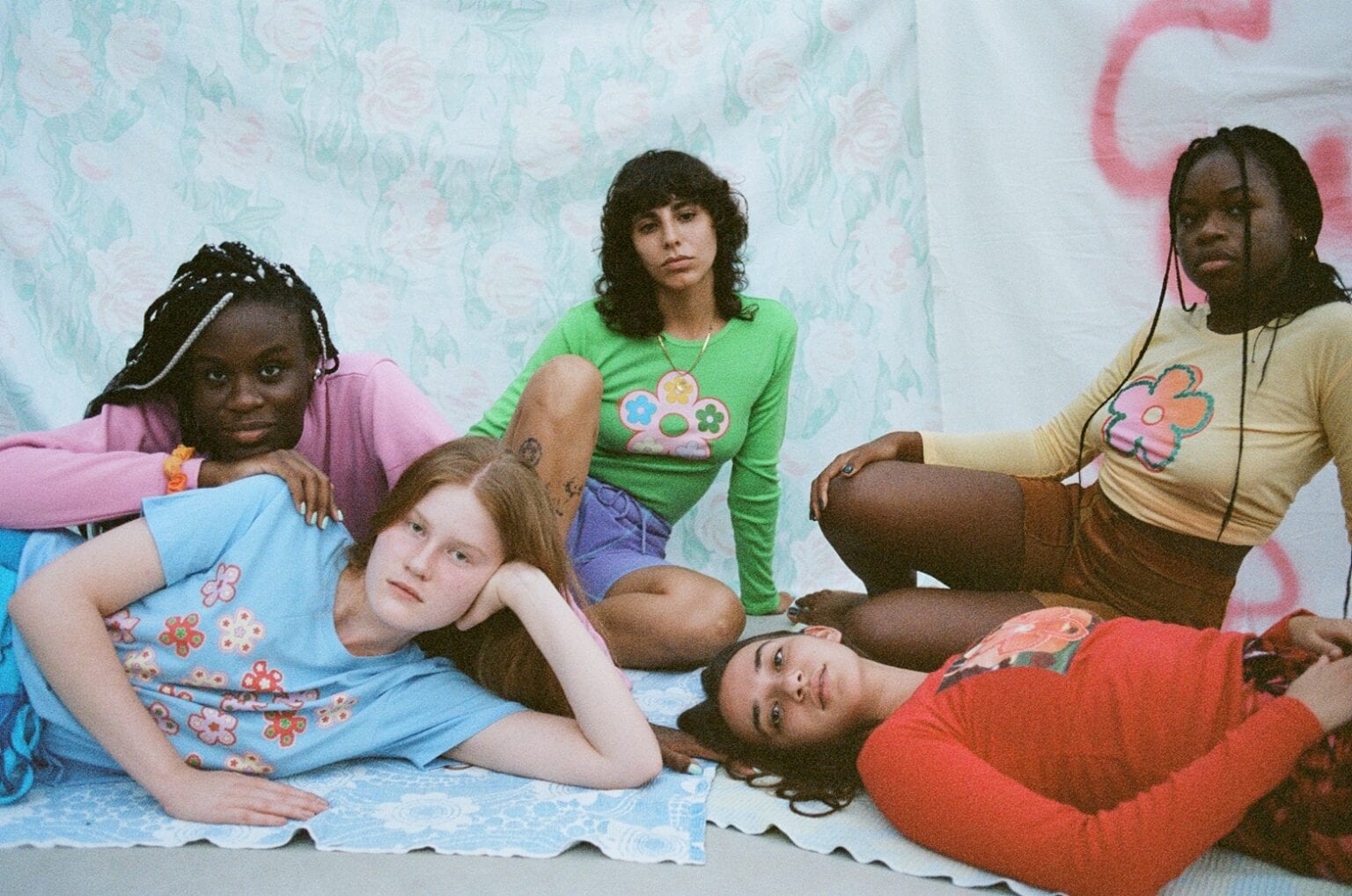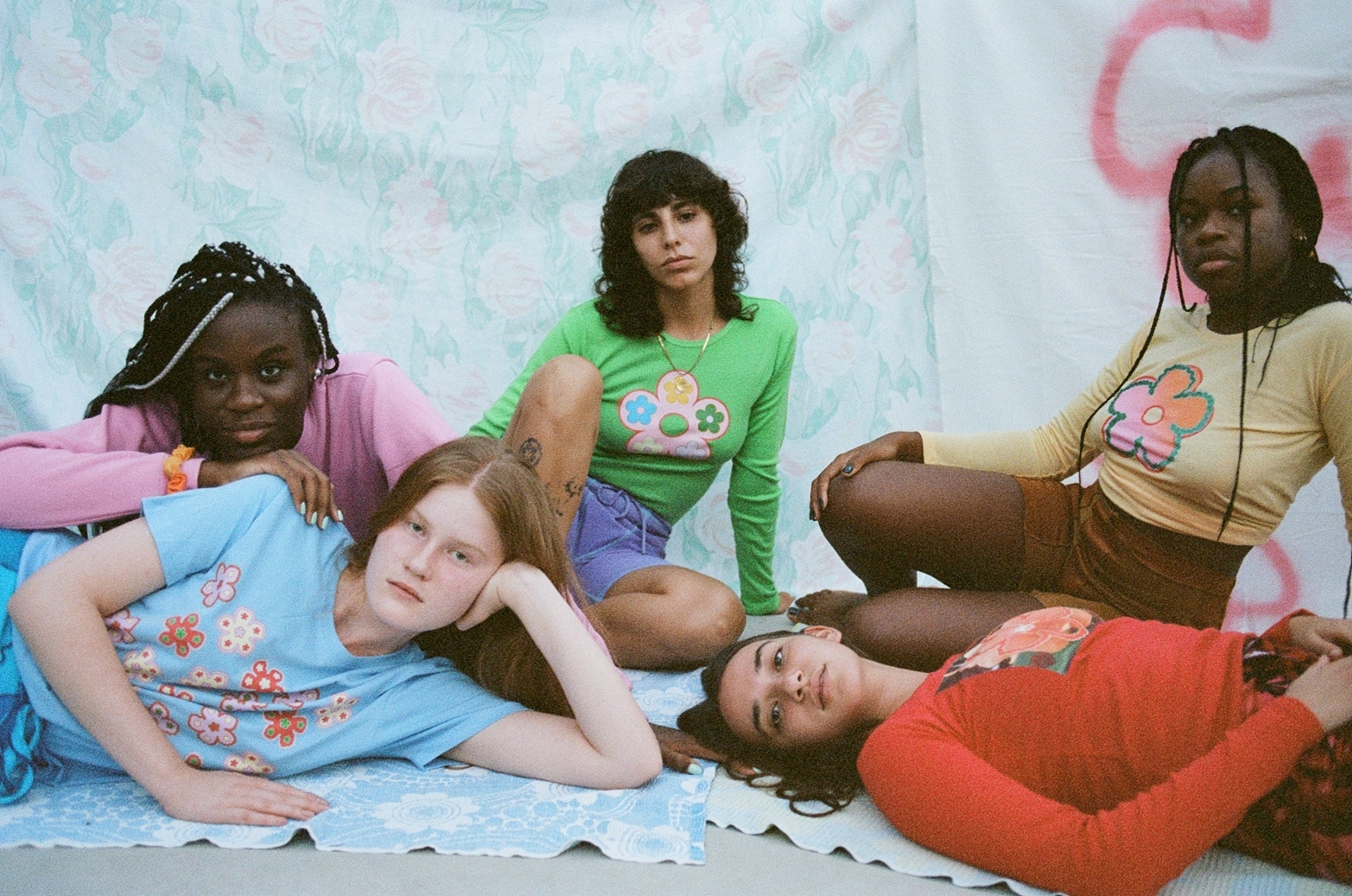 What did you learn about the integration of Instagram and e-commerce, how important is it, how did you define your audience and aesthetic to be so successful from your first launch?
I started using Instagram only for the brand. Honestly I wanted to go under the radar and not even open an account. I had a personal account when I lived in NY and really hated it so at some point I deleted it and went back to my shell outside of the internet. There was a big time gap in between and I realized it was the best way to communicate my vision for the brand and it's no longer about me so it was less frightening this time round. Now I can say I'm in total peace with Instagram. Lol. I think PT's growing organically, in the beginning only friends wore it which was really fun to upload and it gave me a lot of confidence to know that the people I love best love it. One friend wore it and their other friend saw it and wanted to get one as well. It's a blessing to start this way. I am currently finishing up my website, so far I've been selling through DM's only which gave me the opportunity to have this intimate personal connection with so many amazing people.  
What did it mean to you to have such initial success and support?
I am so happy that girls and boys wear it and that it makes them feel cute and sexy. I think it's kind of like a community, since it's growing by word of mouth. It warms my heart 24/7.
Your flower icon has dualism of both childlike naivety but also nurturing femininity and fluid sensuality especially when paired with orchid imagery. How did your original designs evolve into the flower symbolism you are currently using? What do you love about flowers? Was this informed by your experience of motherhood?
In the first capsule I printed Tees and hoodies with sexual illustrations of girls and boys exchanging fluids and enjoying the moment. It was very sexy and I wanted it to go to a more sensual and less obvious place. I love flowers. Flowers are sensual, diverse, feminine, smart and so humble. I love the childlike nostalgic imagery of them, it reminds me of being wild and not overthinking anything. 
Being a stylist, it is clear you have a cohesive vision for the final image and outcome. What drew you to using tees and hoodies as the canvas for your designs? What inspired your colour palette?
I love tees and hoodies because you can sleep in them and then wear a cute bottom and go out. I like clothes that are easy. Tees are good forever. It's just a perfect thing to have in your closet and to let grow with you. I never get rid of tees they always contain history for me. Also I love the way body scent stays on them. I love how the color and the prints wear off. I use many colors and dye the shirts myself since it brings me joy and it's fresh just like flowers. I also love the neutrals. All colors are perfect forever.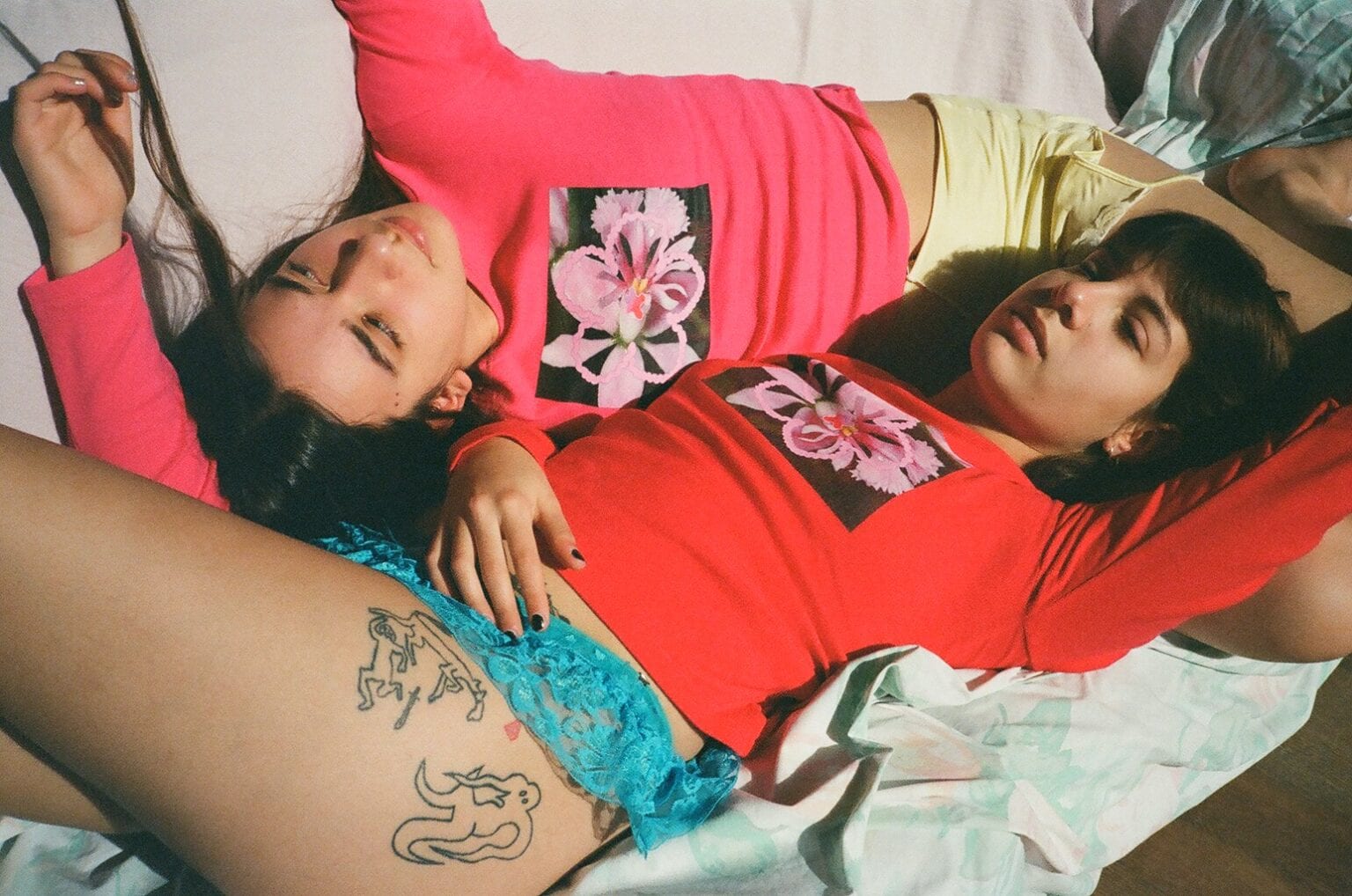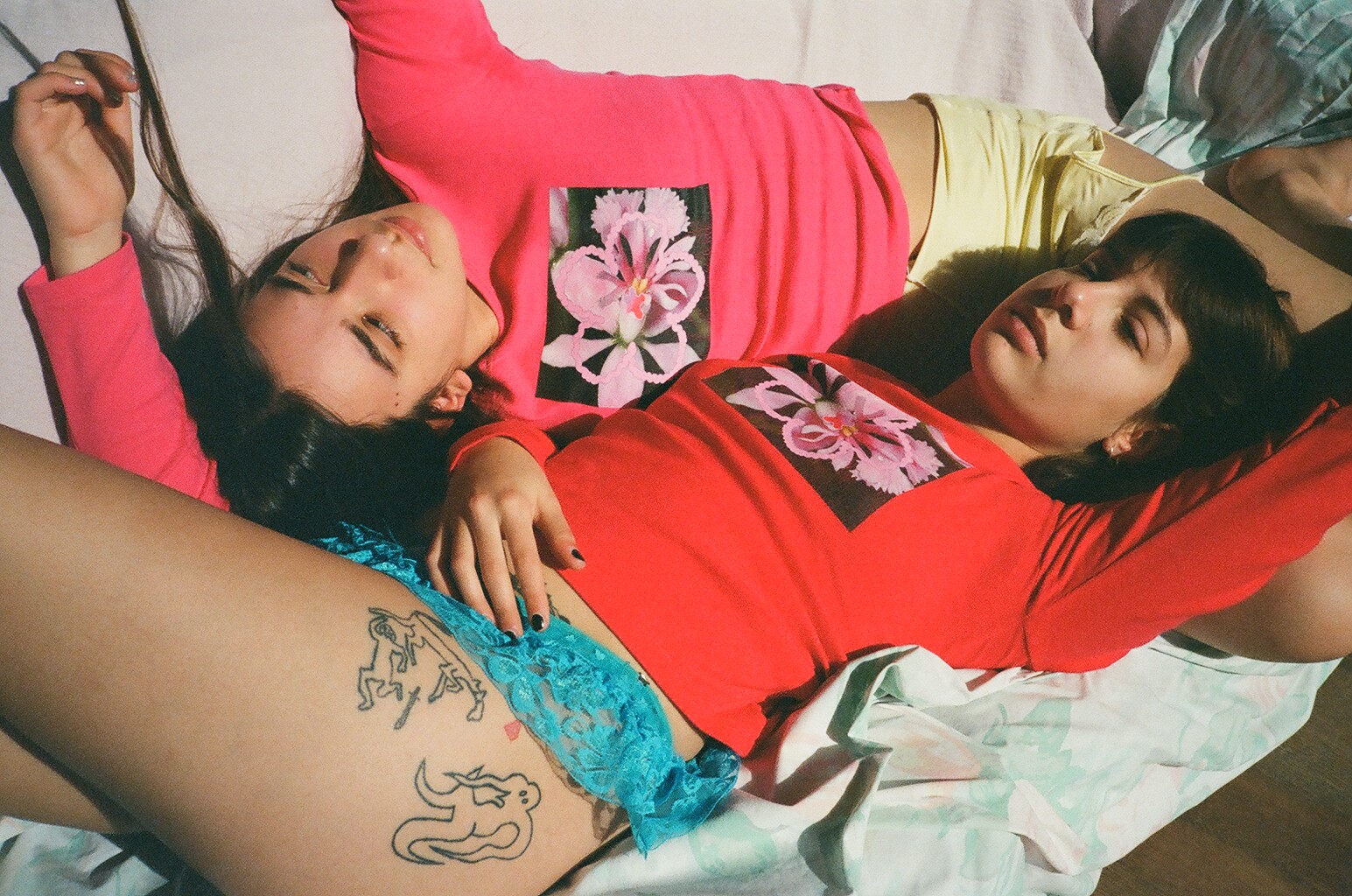 How does Mayan's photography compliment your designs, what is the dynamic like during your shoots, how do you inspire each other?
Mayan is my best friend. We've been through everything together. She is my number one person to discuss everything with and she is the most talented flower out there. I love the confidence she has in life and I think she captures people in a really honest way, she's a visionary. I am so LUCKY to have her by my side. I work in fashion as a stylist so I love to do the opposite for PT and just play on set with the concepts and let it flow. We love to shoot people we have a real connection with and that feel alive and deep in their own skin.
Your personal friendships and relationships seem to be a point of inspiration for your work, how important has your community been?
I'm a peoples person and I love the people I chose to have in my life deeply and endlessly. I think without a community our life contains less passion. I love sharing moments and adventures with my loved ones.
Who do you envision wearing the new collection of PT?
Honestly everyone, it's non exclusive and I want it to be shared, the same way nature isn't owned.
Where do you see PornTees going?
I want to continue and make more stuff and launch my website (really sooooooooon!!!), to just have this bubble to keep on creating fantasies and communicate with everyone who's into it just like now!
Follow PornTees @noa_rennert on instagram and stay tuned for the website launch!
(photos by Mayan Toledano (@thisismayan)