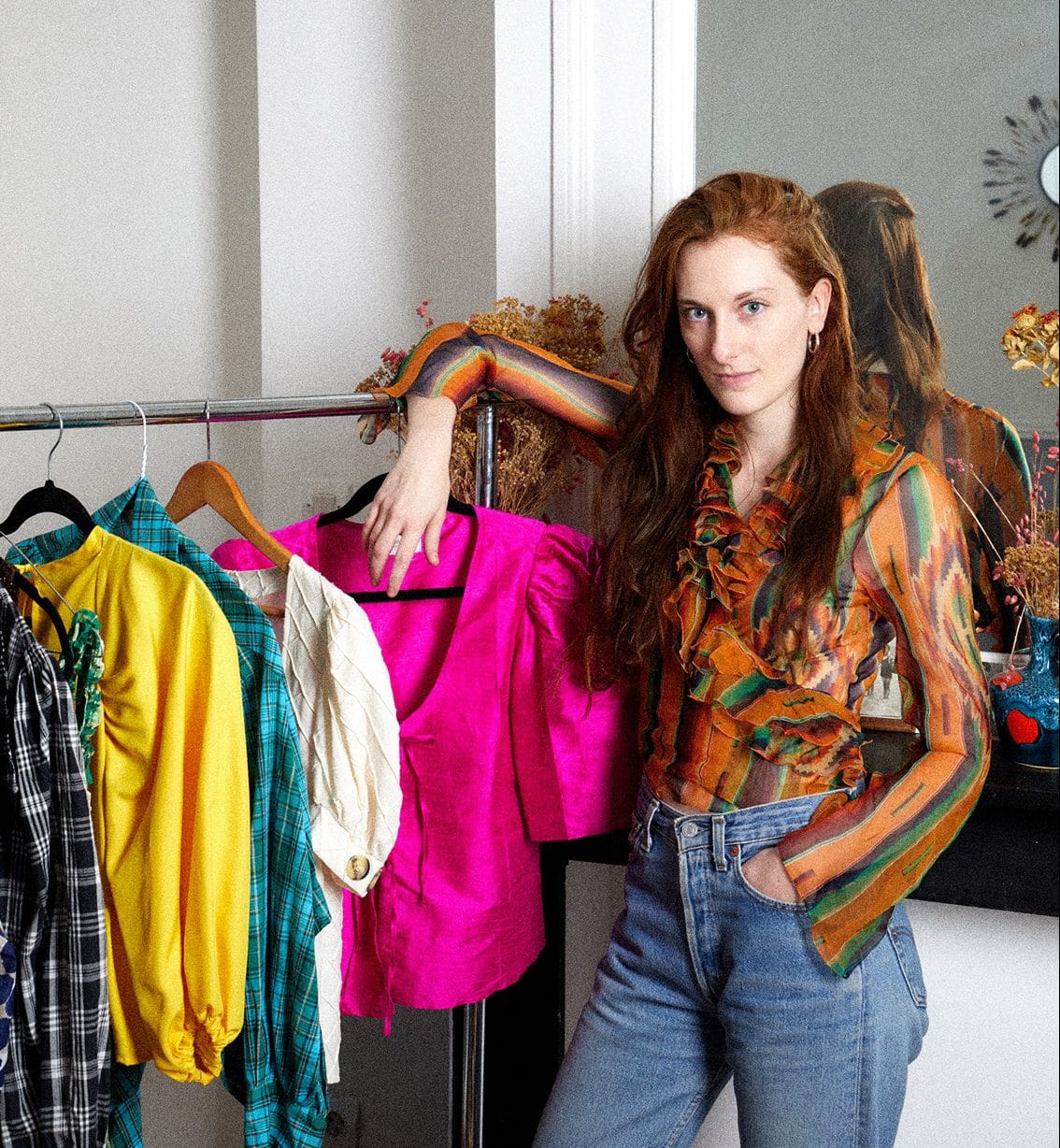 Marie Dewet is one half of mother-daughter brand Maison Cleo, which has become a cult for sustainable shoppers and French-girl dressers alike.  Marie designs while her mother hand makes each piece from her house in the North of France. Sustainability is embedded in the DNA of the brand and considering such, they source their fabric ethically which is either vintage or from Couture houses' surplus stock. Over the summer, I questioned her on the history of the brand, what it's like working with family, and her lessons for how to consume fashion in an environmentally friendly way.
How did the brand start?
I asked my mother, who is a professional seamstress, to make me little tops in silks because I wanted to buy only handmade clothes in natural materials at this time. It was impossible to find what I wanted online or instores, or it was too expensive, or it wasn't made locally. I created an Instagram account that was different to my personal one to show what we made together, and that's how it started. People then wanted to buy what we made so I had to create an e-shop etc etc.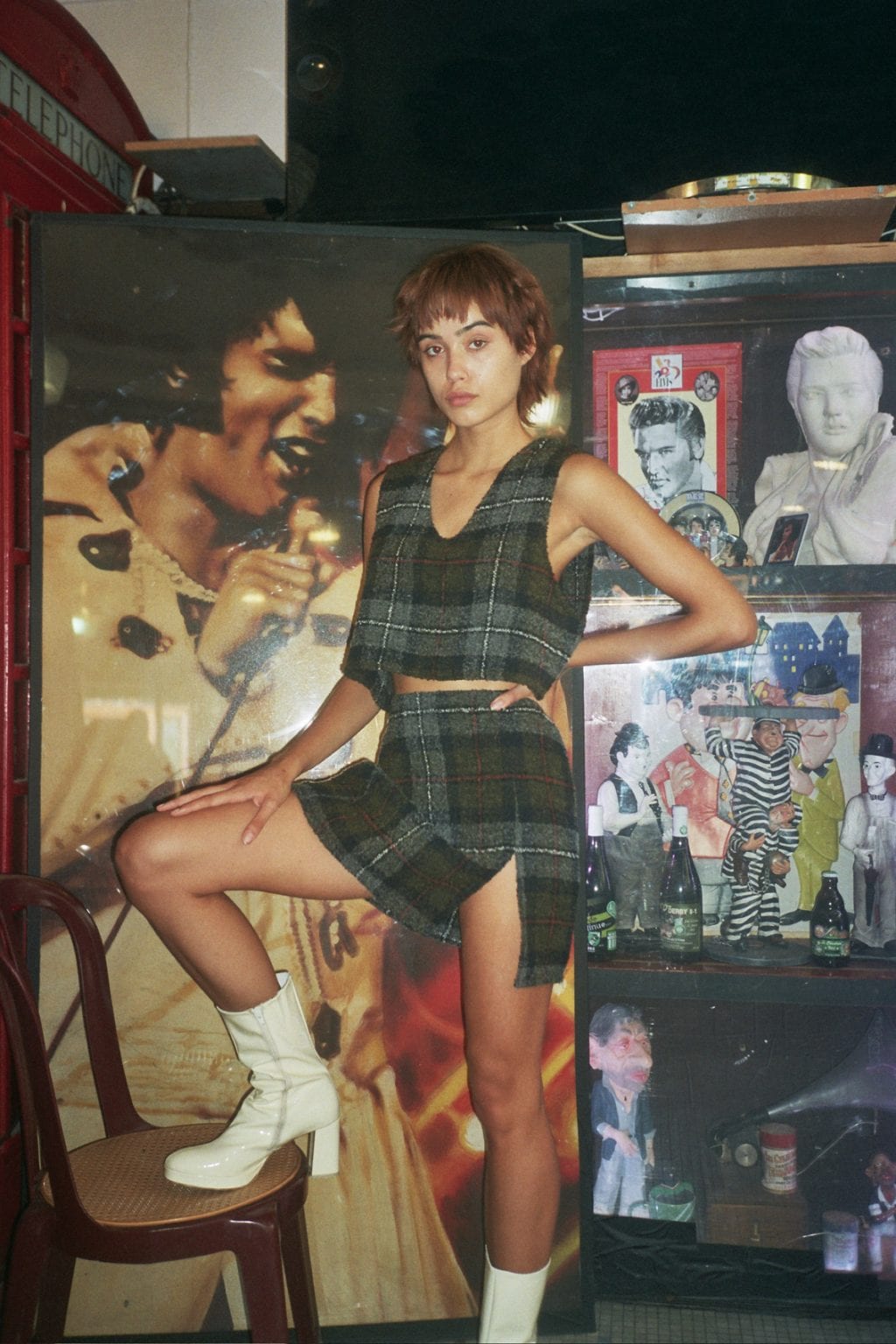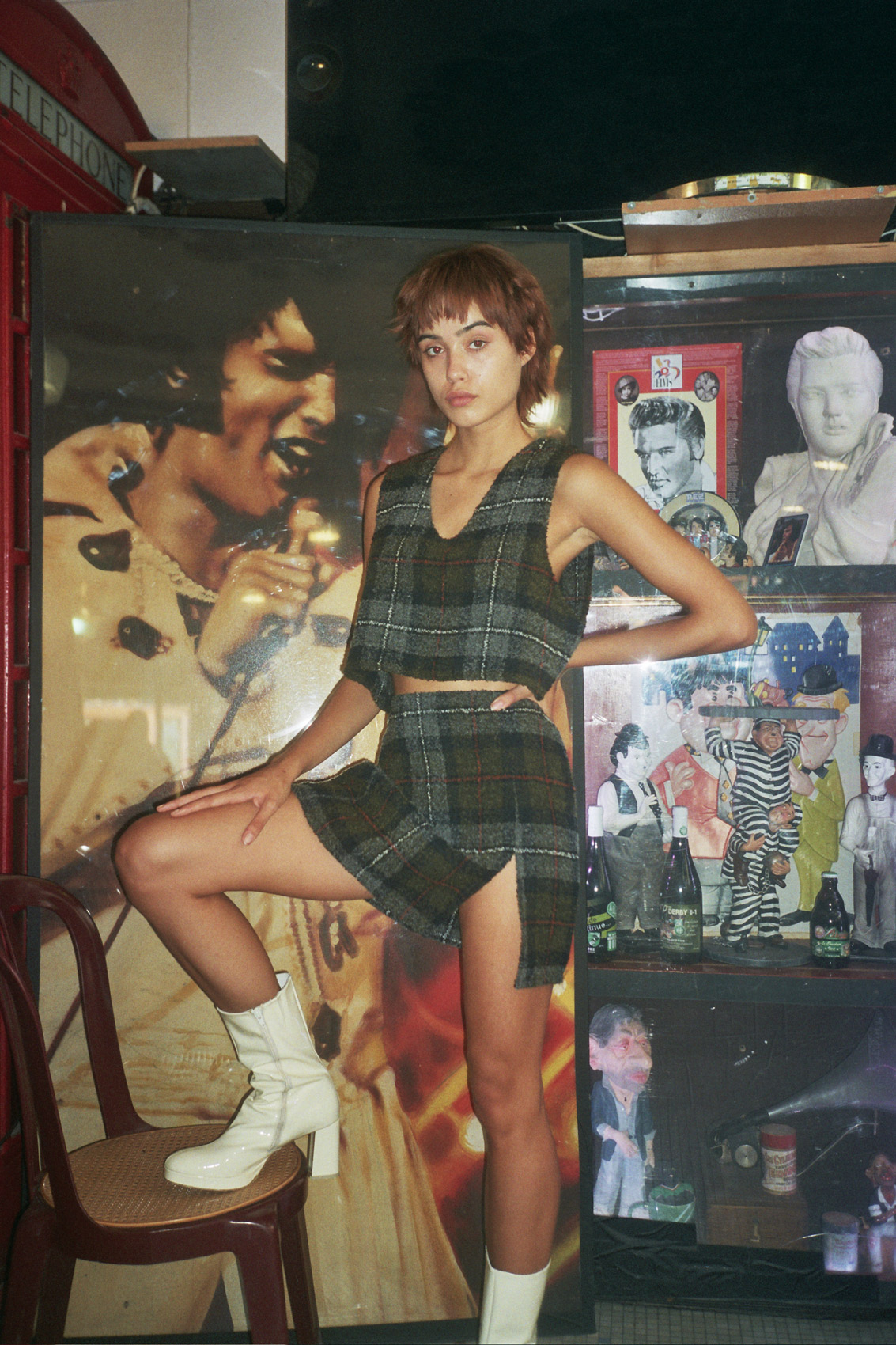 What has it been like to work so closely with your family?
We couldn't have thought up a better job. My mum always says she has the best job ever as she works her dream job with her daughter. My mum is like my bestfriend so we really have a good time and a lot of fun. 
How important has collaboration been for you?
I think working with your family makes your pieces more special because it is more personal.
Can you explain what 'slow fashion' means to you?
For me the most important part is the production.  The handmade-to-order process is the most logical to me. If a brand produces in advance, it's not really slow fashion because they can produce too much in a factory and will maybe have waste at the end of their collection. Slow fashion has to be handmade to order and in recycled fabrics or with an ethical fabric production. It also has to be locally made. In each country people have skills! And it's so important in my opinion to represent your country by working with people from your country when you own a brand. I find it so weird if I want to buy for example a brand from Poland and it appears that the production is made in Italy.
Where do you get inspiration for your designs from?
As we buy deadstock fabrics, I only have the inspiration when I buy and find new fabrics. If I can't imagine what we can make in a fabric when I have it in my hands, I don't buy it. My inspiration is mostly from all the vintage clothes you can find in my grandmother and mother's wardrobes.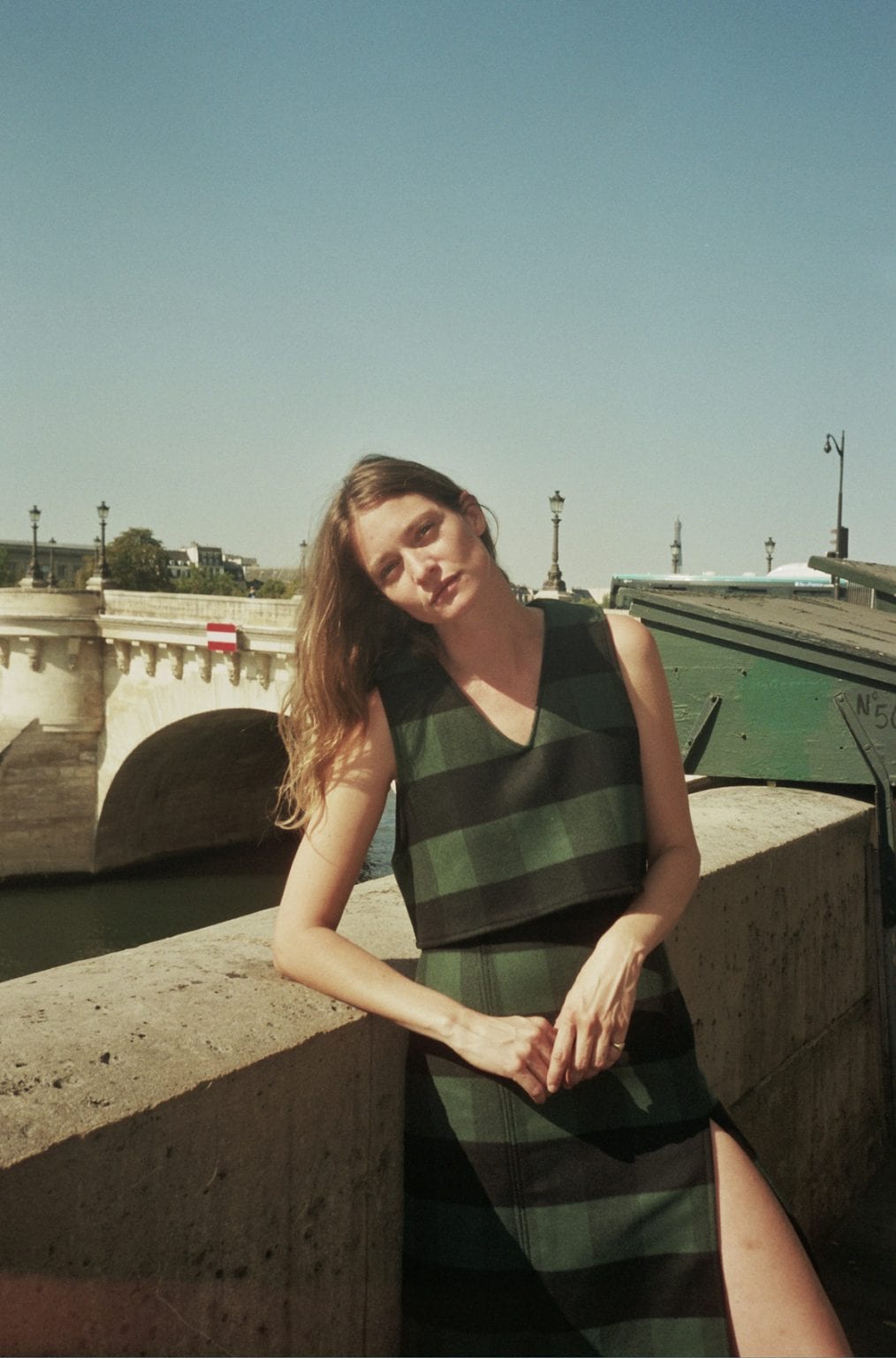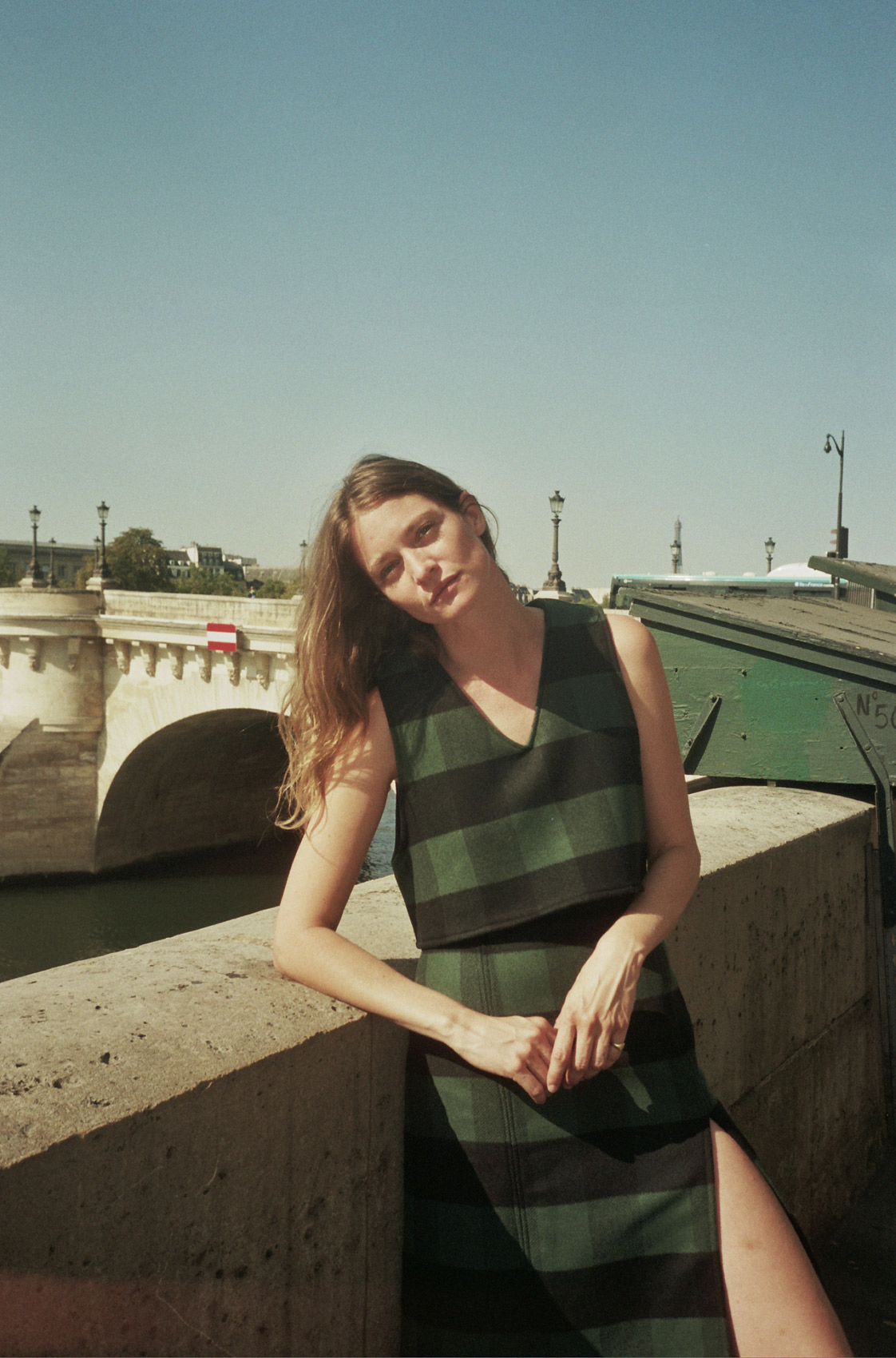 Are you working on any projects that you're particularly excited about?
Yes! On a big one for next year that I can't talk about for the moment. I am also working on a collaboration with FrancesO. I admire this designer who handmakes every of her pieces to order in metal pearls and disks.
Your brand is totally transparent in terms of the cost break-down. What was your motivation behind this?
It comes from what I saw in my internships. I saw the real prices of fashion and the margins the brands apply on their items. I was working for a reseller so we bought brands, and I was able to see all these margins. I also know the prices of fabrics and I thought polyester clothes were really too expensive while this fabric is very cheap.
Do you think that after the changes the Coronavirus has enforced – the fashion industry will change for the better?
I hope so! But we all saw these fast fashion brands who launched sweaters and t-shirts with inscriptions like "stay home" etc, while their workers were still exploited and forced to work even with the virus….. so money will always be a problem for these big groups…. because that is what is the most important for them. It's us who have to share these [big brand's] bad practices so more and more people will understand the problem, and these big brands will have to change as well!
What are your hopes for the future of the brand? And also for the fashion industry?
Almost every day I see new handmade-to-order brands popping up on Instagram so it really gives [me] hope. People also take more and more care about their way of consumption, and not only for clothes but also for food and furnitures. So things change in a good way. For the future of the brand, I want to include more little designers – even some who are not well known and who have skills in my neighborhood – to show everyone that handicraft still exists in our country and that we have to cherish it, be proud of it and support it.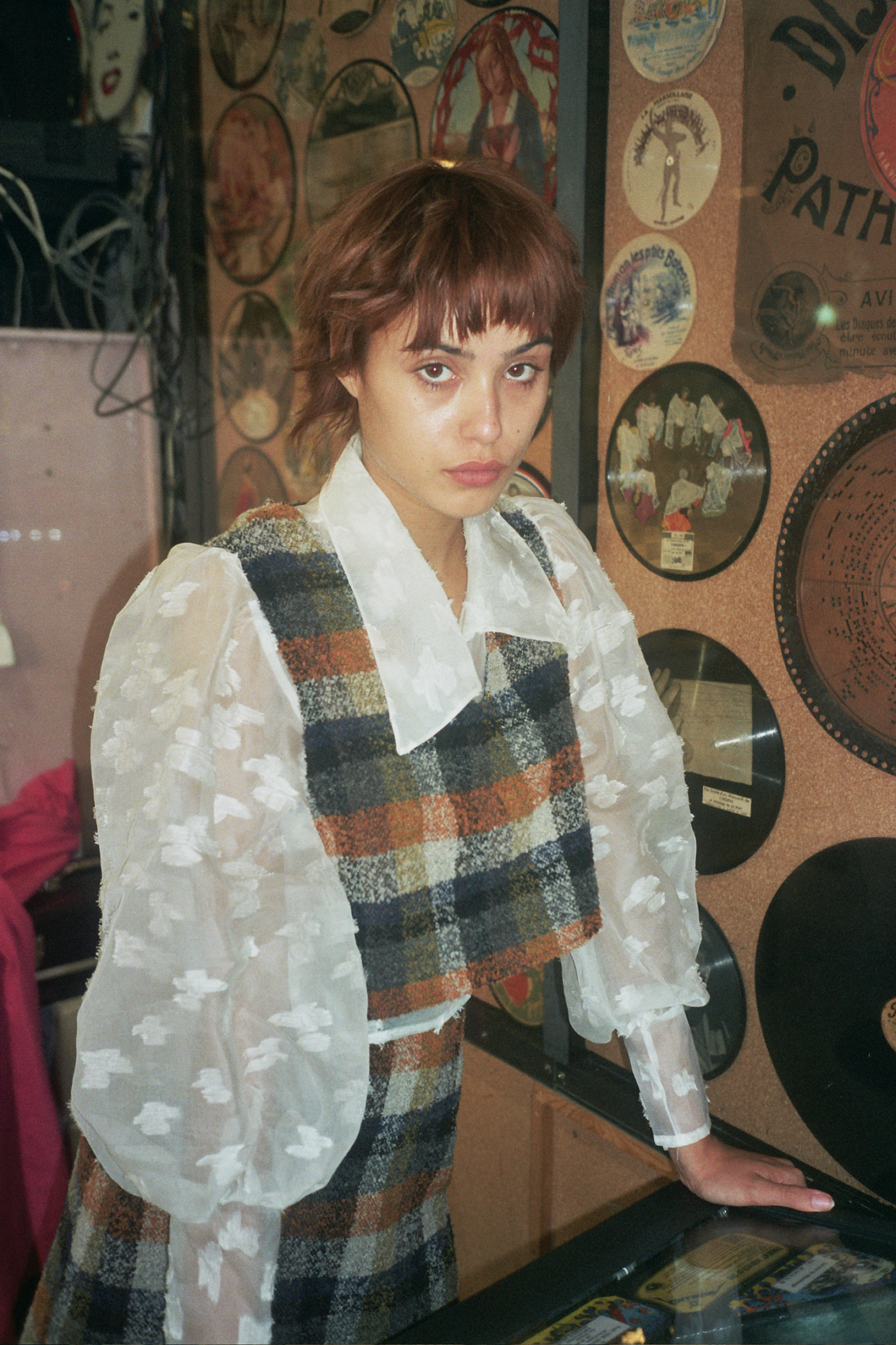 Do you have any tips for Lula readers about how to consume fashion more sustainably?
Have a look at vintage options if you don't have the budget. Designers' creations will always have a cost and it's normal as all the production from A to Z is well-made so it does have a cost. [But] we can find all that we want in vintage. What is best is to buy "only" one designer piece per month and buy the rest of your clothes from vintage shops or e-shops. You can also learn more about the fashion industry and watch videos about the big brands' production processes. How they act is not normal and we are the people to stop this by not buying from them.