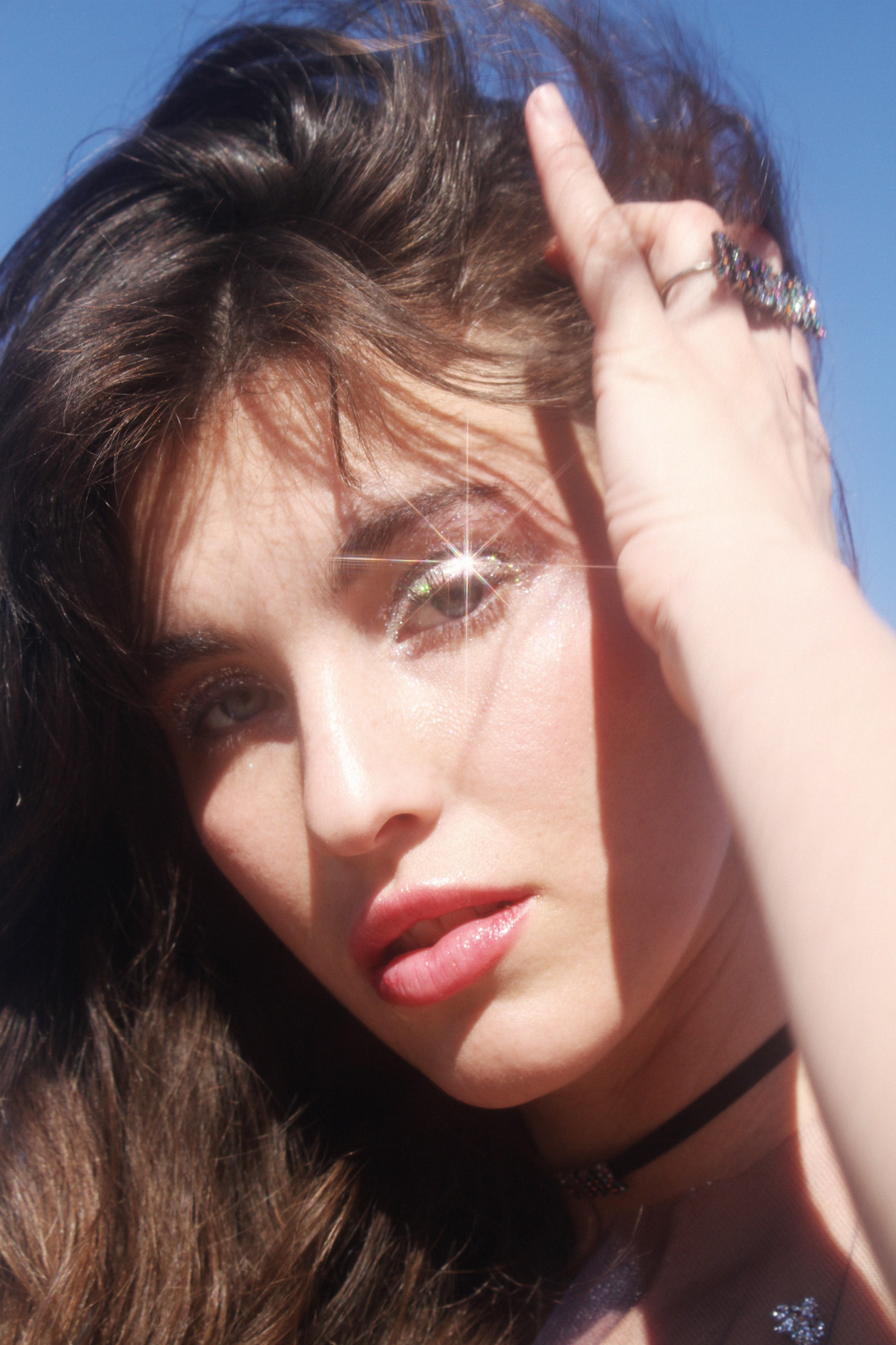 While nightclubs may not be opening for the foreseeable future, using glitter, you can emulate the heady, holographic trance of strobe lights wherever you are. There is a certain art to knowing where and how much to apply, certain unwritten rules to avoid a rudimentary streak on the cheek that looks more sports day than disco fantasia. An exuberant, and unpretentious medium, glitter is a great way to make simple makeup elevated, so even if you don't possess the artistic makeup gifts of Donnie Davy, here are five different ways to incorporate it into eye makeup looks. The only rule to stick to is use-biodegradable eco-friendly glitter like those made by BioGlitz. Glitter responsibly.  
Diffused Upwards
Drawing inspiration from makeup artist Michele Magnani's look for Stella Jean SS18, pack glitter on the lids and diffuse it upwards up and past the brows.
All Around
Taking it up a notch, apply a thick layer of glitter all around the eyes all the way to the brows a la Isamaya Ffrench and compliment it with glitter lip gloss. Definitely not for the faint hearted, but why not push the boundaries?
Glitter Cat Eye
Dragging a bright glitter outward from the lids is a playful cat-eye alternative. For greater impact use a matching eyeshadow as a base.  
Across the Bridge
As seen on artist and actress Hunter Schafer, complimenting a sultry, clean smoky eye with glitter across the nose bridge is a non-conventional but intricate, almost sci-fi look.   
Gentle Application
Wistful application, diffusing the glitter as if a gentle breeze has swiped it on your eyelids, is a subtle yet effective way to incorporate glitter into a final look especially when paired with black eyeliner.