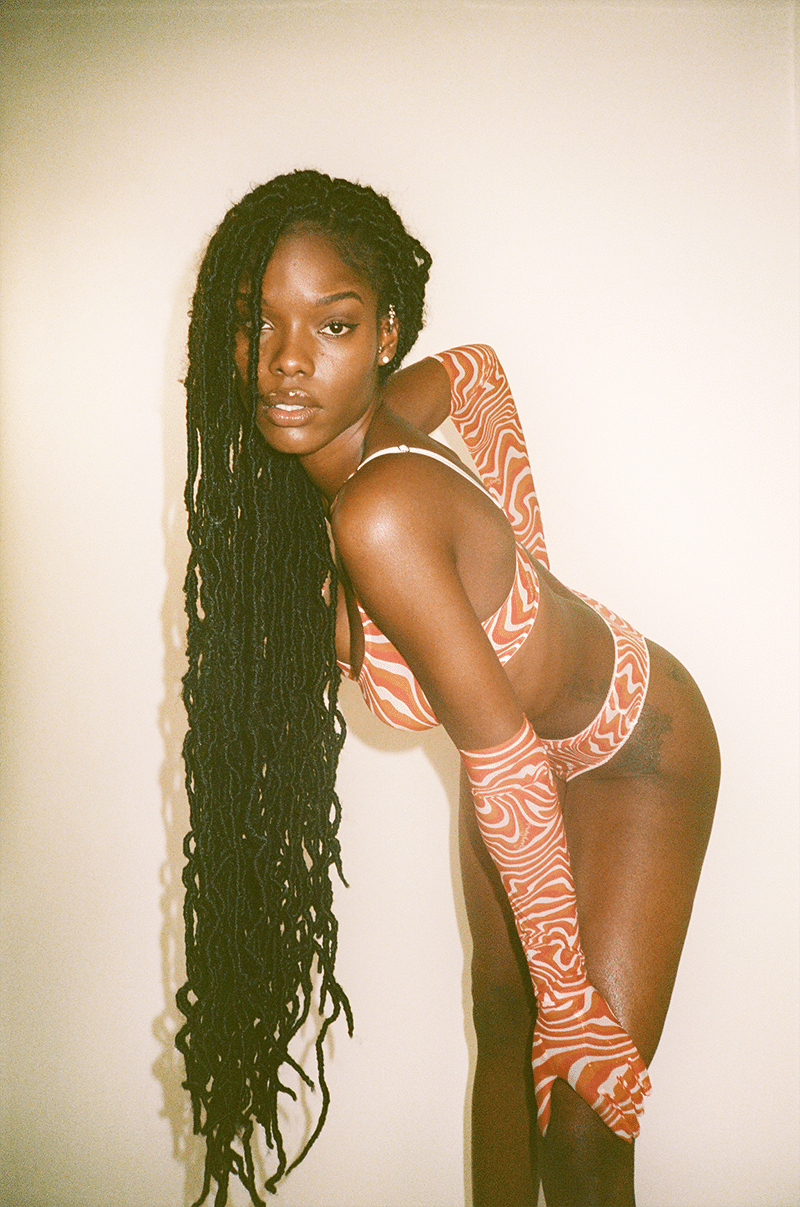 Being in love is the most empowering, transformative thing. I spent a very large portion of 2020 in lockdown with my boyfriend in our flat in South London; our world – and the world of many others – suddenly reshaped and shifted. The liminal sense of time blurring the boundaries between days, between our mornings and evenings. So much seemed uncertain, and we each had concerns about our professional futures, but the bond between us did not sway. Some days were testing and hard, but I immediately began to experience love and affection in the little things.
I feel very lucky to have been able to experience lockdown with my partner, as so many could not. Valentine's Day has long been associated with its own clichés – think boxes of red roses, suspenders and stockings, pralines in glittery foil, candlelit dinners in tightly packed restaurants. Yet the long-held belief that single women spend
Valentine's Day curled up in bed; hiding under the duvet whilst eating a full tub of ice cream; crying at a 90s Rom Com (à la Bridget Jones) is outdated and, for the most part, untrue.
Whether we're in a relationship, a 'situationship' or completely single, the majority of us will be spending Love Day 2021 at home.
This may sound like a cliché in itself, but creating our own self care ritual has never felt more important. I watched my body become much softer than usual during lockdown, and I welcomed this. Such 'softness' is tantamount to self acceptance: to be soft and gentle with ourselves is the very nature of self care, and for the first time, I loved my softer body as it was keeping me alive. Staying in tune with our bodies and recognising what we need on a particular day – whether a home workout, salads or chocolate; a long walk or staying curled up in bed – each is as necessary as the former.
Though modern celebrations for St Valentine may be viewed as an excuse for unnecessary consumerism by some, or treated as any normal day by others, holidays have certainly taken on new meanings for many. Lula believes love in all of its forms should be celebrated in 2021 – the romantic, the familial, the love between friends and ultimately, the love for ourselves and our bodies.
Lula spoke to two London based, independent, female-led businesses: Fruity Booty lingerie and SAGE flowers, about their brand ethos and latest products. We believe each encapsulates the brilliance and beauty of women, the feminine and the natural, and each deserve to be spotlighted this month of love. Whether you're buying for yourself or a loved one, sustainably sourced underwear and handpicked bouquets will undoubtedly lift the spirits of whomever receives them.
Fruity Booty's feminine, delicate and unique designs mirror the form of SAGE's bouquets: ice cream sundae-like swirls of pinks, lilacs, nudes and greens are fashioned either in lace and cotton or hydrangeas and peonies. Close friends Iona and Romy are the brains, the hands and the creators of SAGE, and close friends Minna and Hattie are the co-founders and designers behind Fruity Booty.
To celebrate Valentine's Day, Fruity Booty are releasing their limited edition 'Peaches 'N Cream' set in two drops. The first release of their beautiful, spring-like pieces landed on their site on 10th February, and the second will be released at the beginning of March. Minna told Lula "this set is different from most of our other pieces as we designed the exclusive, limited edition print with a childhood friend of both of ours during lockdown. The idea, ultimately, was to create fun-feeling underwear whilst life is not particularly fun." The exclusive print is made from their distinctive, lightweight cotton, featuring deliciously swirled shades of tangerine, peach and apricot. The panties are high-waisted brazilians, emphasising the duo's commitment to comfortability. The set also features a separate, matching set of gloves, similar to the three-piece 'Tiger Brown' Kendall Jenner famously snapped up – and posed in – last year.
Pieces from the Peaches 'N Cream set are, unsurprisingly, selling quickly – the set makes a perfect pre or post Valentine's Day self-gift, especially thanks to its staggered release. Minna emphasised to us how the set is limited edition and will never be restocked, beaming "we hope the exclusivity of the pieces mean those who get their hands on it will treasure it forever, and care for it as our seamstresses have."
Equally emphasising the timeless and naturally beautiful are Iona and Romy – better known as SAGE: a flower shop and studio based in Peckham, South East London. Inspired by "a wide range of subculture, art and design and advocates for young female entrepreneurship, diversifying and decolonising floristry and sustainability"; SAGE is not your average florist.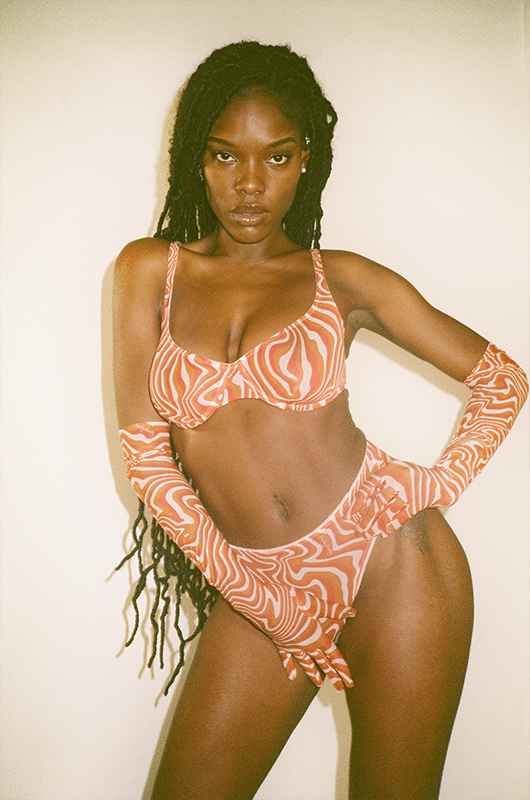 Iona and Romy have 'officially' been crafting the most heavenly bouquets together since 2018, yet it wasn't until March 2019 they found a permanent home-in-shop-form in Peckham. Since then, they have regularly created floral installations for fashion designers, beauty brands, hotels and exclusive restaurants, and Lula truly hopes to see their collaborations continue post-pandemic.
Since working with florist Yan Skates for Fyodor Golan's 2018 LFW show; the duo have regularly created bouquets for the likes of Louboutin, Max Mara, Miaou and Glossier, always retaining their signature style: small and large flowers with shimmering petals ebbing amongst one another, thick green stalks and flashes of chartreuse and rose always visible.
SAGE began offering home deliveries in March 2020 after the temporary closing of their shop, and they have thrived. Reopening after the end of each local and national lockdown, we cannot wait until the pair are able to lift their shop shutters once again. Highly anticipated reservations for their Valentines' Day deliveries soon filled up, and though you or a loved one may not receive a pink bouquet before Valentine's (unless you were lucky enough to pre-order) SAGE's designs are the perfect gift, for a loved one or for yourself, in the days, months and years to follow.
Exquisite, unique designs and limited edition pieces should be enjoyed all year round, and it seems everyone needs a little sunshine brought into their wardrobes and living rooms right now.
Photography by Claire Frances (@clairefrances__) for Fruity Booty. 
Photographs provided by Iona Mathieson for SAGE.