Canadian born, London based illustrator Brianna Moreno started her ring designs as a hobby. However, their natural covetability propelled her into beginning to sell them to friends, then eventually to moving online. The vintage acrylic rings are adorned with charms that playfully dangle and swing when you move, becoming animated. Brianna's designs capture moments of fun and aesthetic light-heartedness in contrast to the surrounding bustling grey city of London.
What made you start making rings in the first place and what made you decide to turn your hobby into a business?
In 2018, I started to make the rings as a response to dangly nail art. I love long nails but I wouldn't be able to do my daily tasks with them- especially with a dangle swinging with every move. That's when I started to play around with hooking charms into rings. When I started sharing them online, people were wondering if they could buy them and everything just unfolded quite naturally. Although the whole process has changed and I only source vintage and deadstock jewelry, the love of dangly nail charms is still an inspiration that's at the heart of the whole nature of these rings.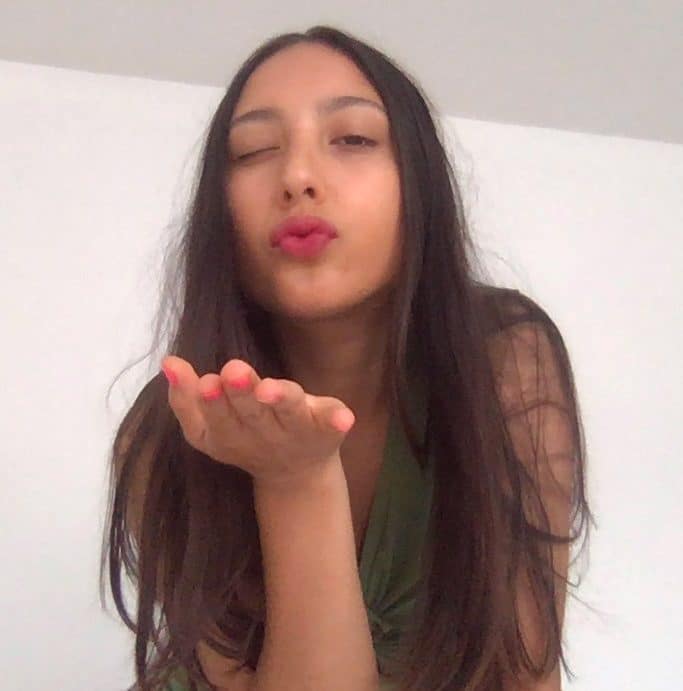 As a platform has Instagram been a positive source of inspiration and promotion, how do you use it?
Instagram has been a great  source of inspiration, much like most pockets of the internet. It has it's good and bad days but I use it very casually (mainly to check up on my friends burners and see what new cute creation @kataokameriyasu has made) and try not to think too vigorously about it.  I'm also not very good at promoting my rings online. I actually struggle to call it a business since it's something I do in such small batches and don't really plan to make into a brand. These are just items that I love to collect and garnish with charms and I love sharing them with whoever is curious enough to look! 
Your rings are extremely tactile. Was moving into this new medium, which is seemingly very different to your practise as an illustrator, natural or did it challenge you in some way?
Moving into a more tactile medium was challenging in the technical and practical senses of a
wearable object. Fortunately, unlike my illustrations, the rings are a lot more predictable
with their outcome. I know their limitations, their colours, the hardware, the size etc…
Whenever I'm drawing, I'm constantly asking myself what I'm doing, and I'm constantly
surprised at the final product (whether good or bad).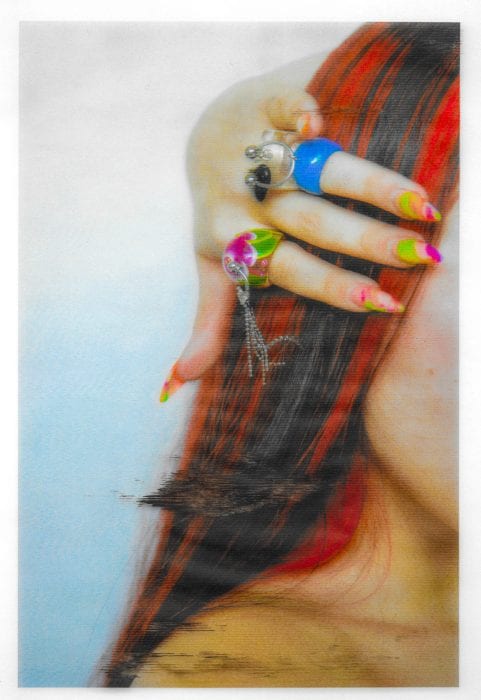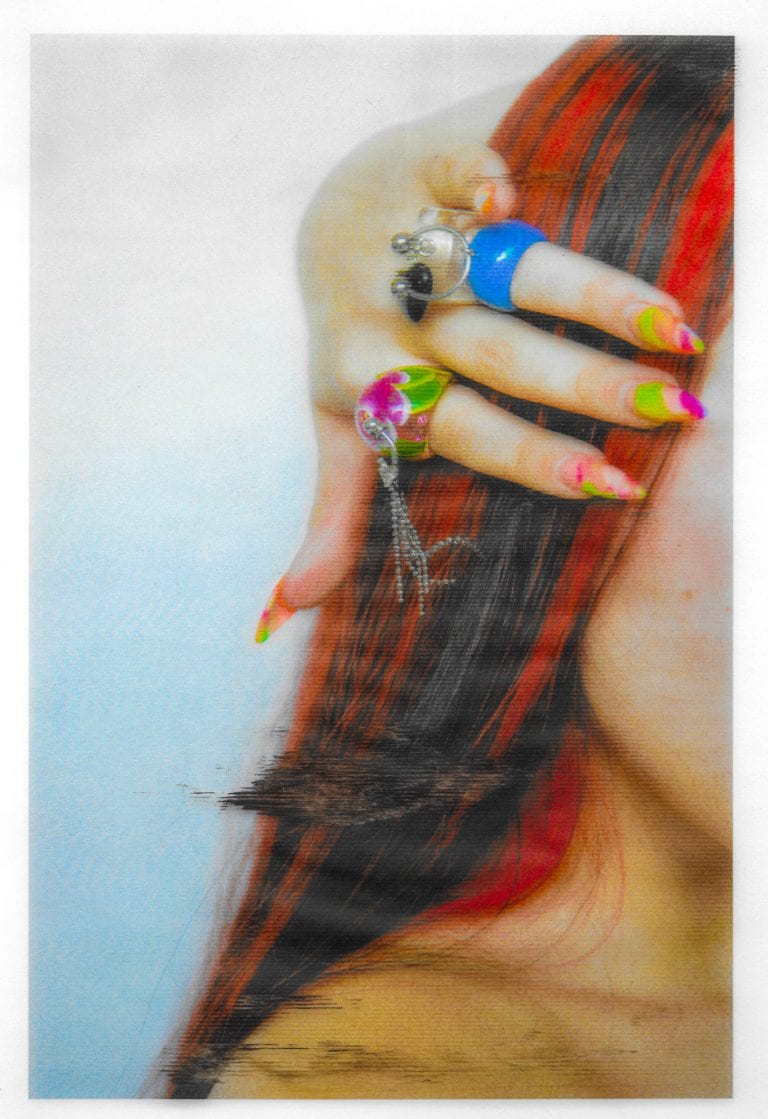 You often use belly button studs or resin butterflies as charms, these seem to reference
aesthetics rooted in late 90s, early y2k culture: is this intentional?
It's not intentional but I can see how the charms capture that era. I grew up in the 90s/early
2000s so I would not be surprised if they seeped their way into the rings! I always endeavour
to tone it down a bit and do a neutral ring or something less flashy but I'm like a magpie to
silver, although I do love contrasting neutral frumpy outfits with my plump rings and loud
charms (literally). Neutral but campy seems very 90s…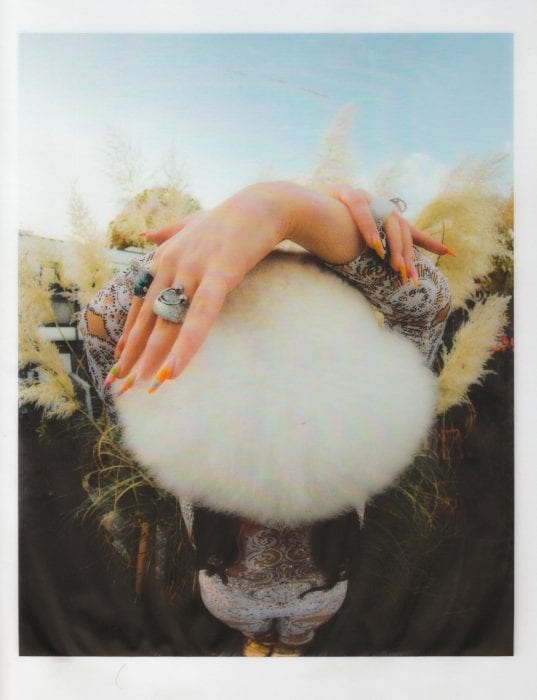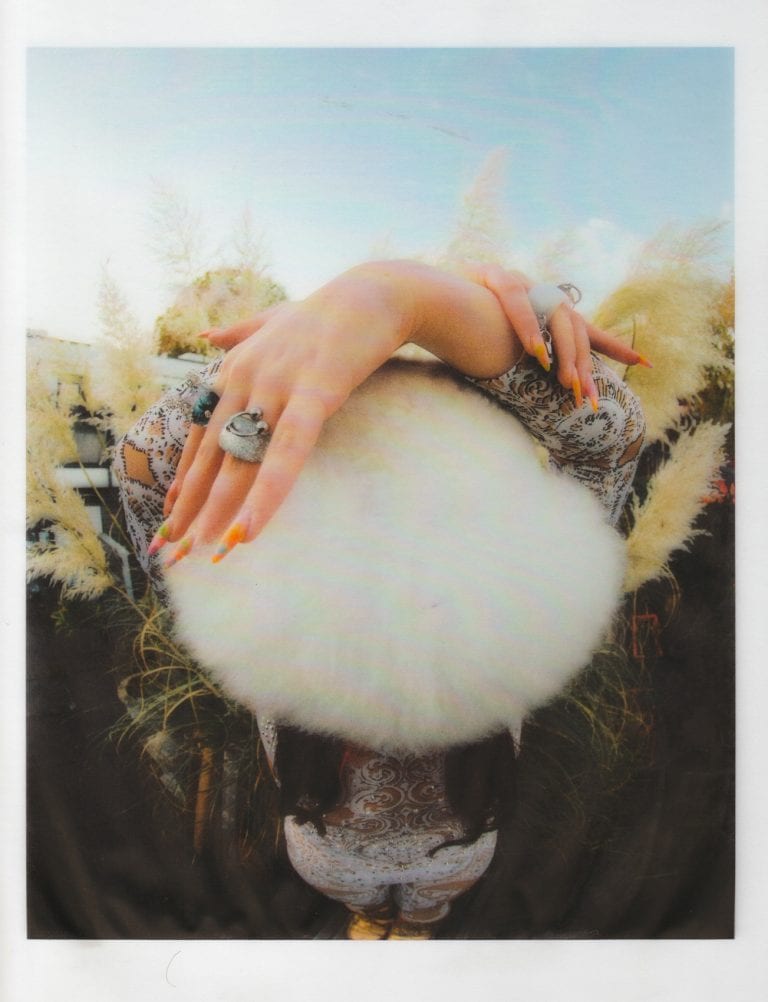 I think your rings bring a bit more fun and playfulness to the world, they work in
opposition to the grey wash over London commuter fashion in the autumn. How did your move from Ontario to London affect your personal style and work?
That's so nice, thank you! I definitely love the idea of contrasting gloomy weather with a
vibrant outfit. I remember watching a closet video with Chloë Sevigny where she talked
about wearing a muppet-esque pastel Comme Des Garcons two piece in dreary London to
convey that contradiction, and I definitely pull from that idea all the time now that I'm here.
Although my style isn't outright garish, I definitely like to use accessories, bags and shoes as
the show stoppers. It was always so difficult to pull a look in Ottawa because it's winter for
more than half of the year so everyone looks the same bundled up in puffer coats and Ugg
boots.
A really lovely detail of the rings is each one is individually named, for example, the one
I own is called the "Mariah Ring" because it's got a butterfly charm on it. It gives each
ring a sense of uniqueness and collectability, something only achievable as a small
brand. Do you enjoy buying from independent designers? How important is it to buy
from and support them?
I'm so happy you like the names of the rings! Personifying them is my most beloved part of
the whole online process. I love buying from independent designers, or at least supporting
them whenever possible. They're the ones pumping out the hot new ideas and packing
everything with love. One of my most beloved earrings is from the designer Anna Santangelo
(@santangelo___) who makes special pearl, shell and beaded pieces reminiscent of
something you'd pick up on romantic summer getaway. There're also so many new concept
stores popping up that curate the most talented young and independent designers like Cafe
Forgot (NYC), 50-M Store (London), APOC store (online), MAIMOUN (online),
KATHLEEN (LA) etc.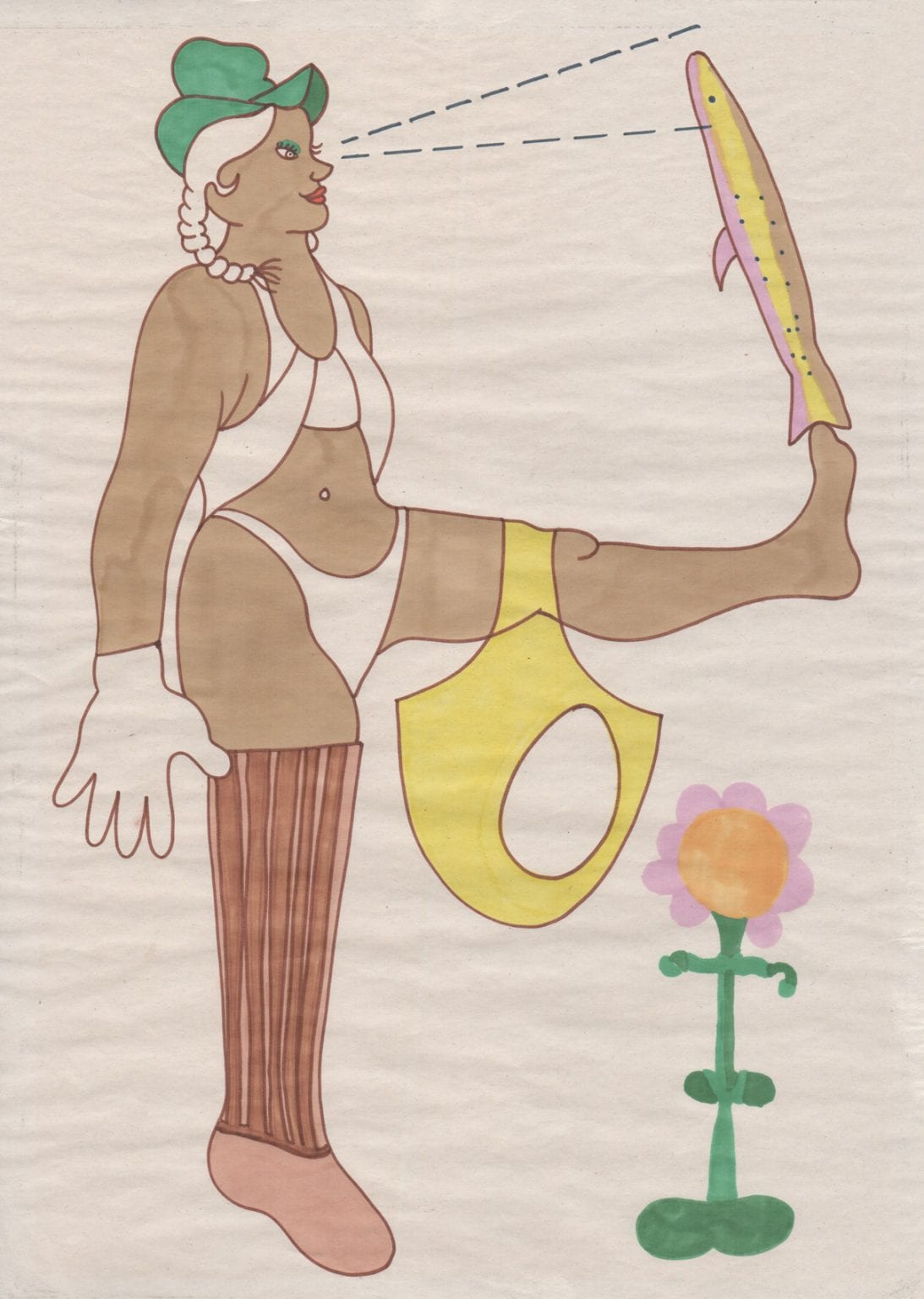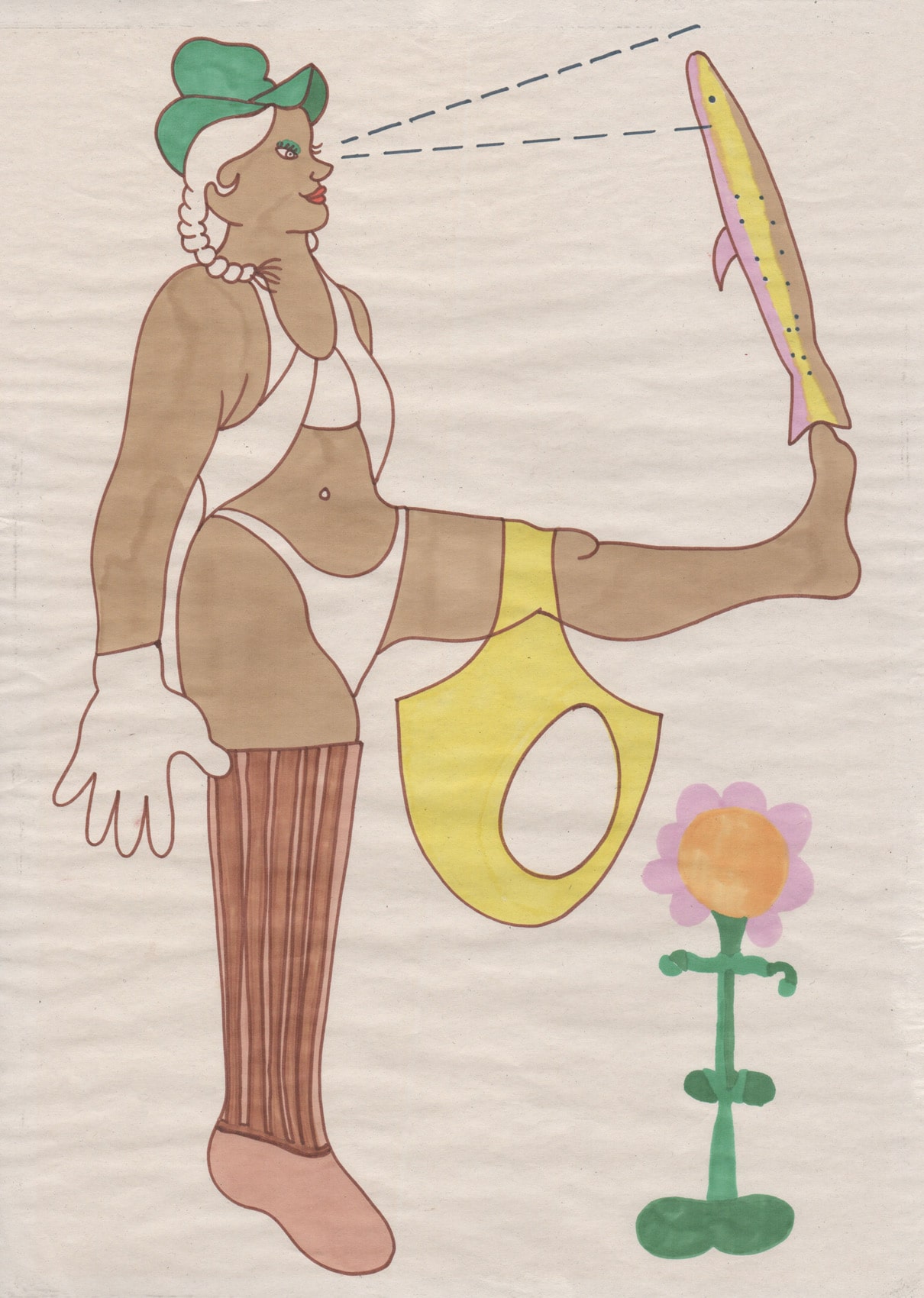 The rings are made from vintage and second-hand resin rings, how essential is
sustainability in your practise? I know you produce the rings in small batches…
It's something I started thinking about when more people wanted to purchase them. There
was this massive wave of guilt I felt anytime I bought a new bottle of resin or acrylic
charms… it seemed like it was unnecessary to use so much plastic when there are already so
many existing acrylic rings in the world that are beautifully made and that carry so many
special memories. I practice sustainability in most aspects of my life so it only seemed like a
natural shift to making the rings in a way that aligns with my beliefs. It's definitely not
perfect and the ultimate sustainable thing would be to stop making them all together, but I'm
working hard to make the rings as kind to our environment as possible while still allowing
myself to play around with new designs.


How has your customer base grown since you have started selling? Is it fun and
satisfying to see more people wearing your designs and getting feedback from it?
Everyone has been so lovely! I still can't believe it. It's the warmest feeling in the world to
see photos of people wearing my jewels! The feedback has always been so wonderful, and
the constructive criticisms are helpful in improving the production of future pieces.
Are you expanding into other forms of jewellery, what can we expect to see in the
future?
I was making necklaces over the summer but I took a break to focus on making the rings
more sustainable. In the coming months I would love to experiment with up-cycled beads
and deadstock pendants and charms. There's a whole world of thrown out goodies that are
waiting to be loved, and made over. I also want to work on becoming more environmentally
conscious with the post-production elements, like using eco mailers and sustainable
packaging.
Shop Brianna's rings on her website BriannaMoreno.co.uk
Credits
Photographer–Louis Tuakli-Mason @louistm_
model – Bali @baliambida